The 2018 IKEA catalog finally dropped last week and we are so excited! Two weeks ago we reported on the new ÖSTERNÄS leather pull handles and the PINNARP countertop. But with the new catalog, there are new items and new prices for every room in your home.
Naturally we're here to tell you all about what's new in IKEA kitchens.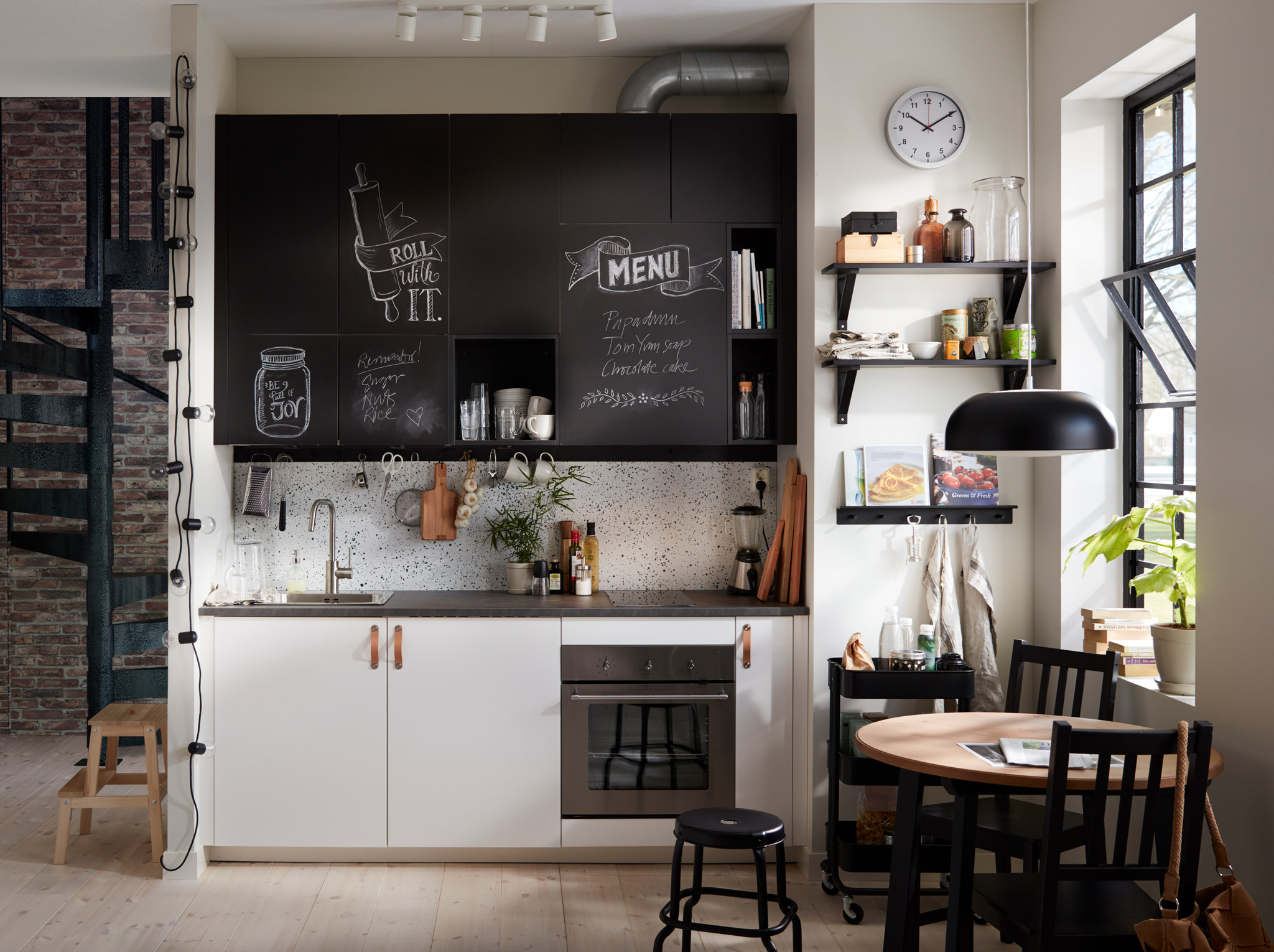 For the 2018 IKEA catalog, there are:
2 new kitchen cabinet doors in town
3 new knob and handle types
What's not in the 2018 IKEA catalog:
2 discontinued doors
2 discontinued handles
Let's start with the new doors!
Hello chalkboard, hello glass: 2 new IKEA kitchen cabinet doors
The most obvious addition to the IKEA kitchen cabinet door line is the UDDEVALLA. IKEA has finally joined the chalkboard revolution with these doors.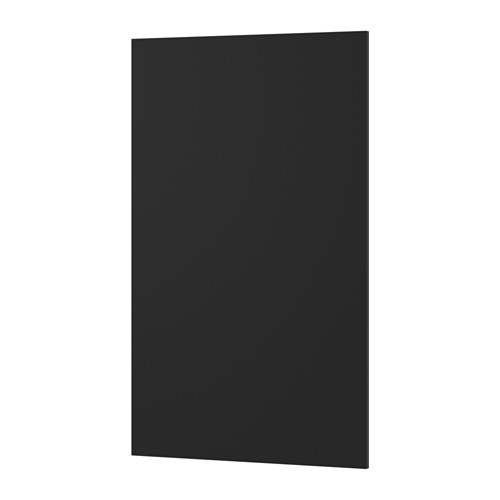 The UDDEVALLA is covered with recycled PET plastic and foil that you can scribble all over with your chalk – IKEA's MÅLA chalk, of course. Use it as a place for your grocery list, chore list, or your children's doodles.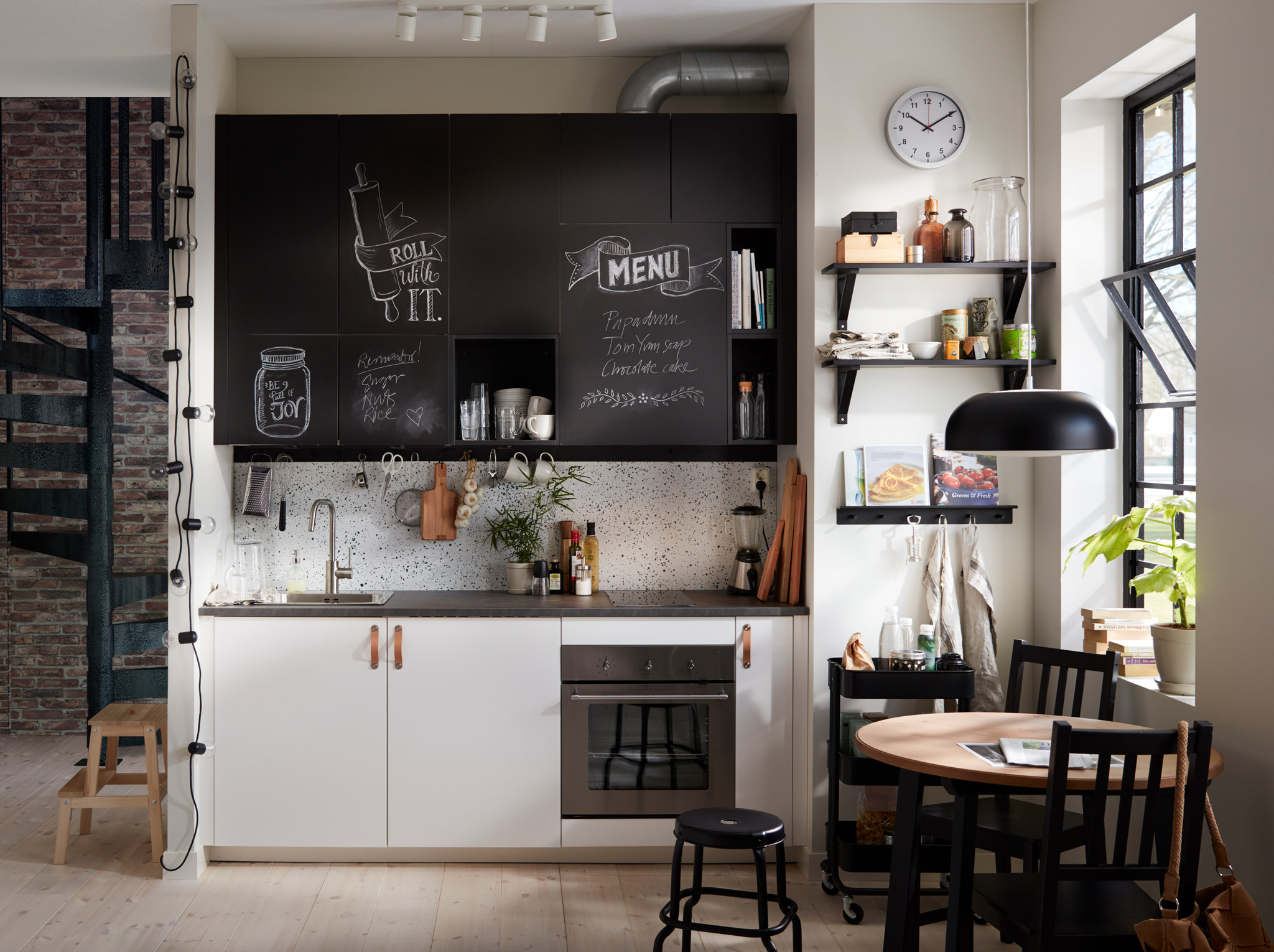 Please note that the UDDEVALLA comes in limited sizes, so it's an accent door only. You'd have a tough time using this for your entire kitchen. And, you can use knobs and handles on the UDDEVALLA but if you don't want to take up valuable art real estate, you can use the UTRUSTA push openers instead.
The other new door is technically not new. Instead, the HITTARP glass door got a face lift.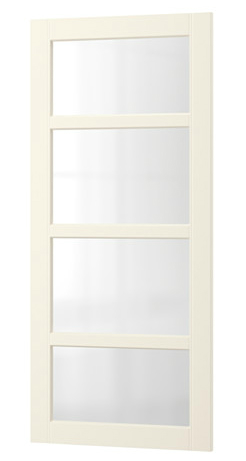 Just to remind you the HITTARP glass door used to look like this: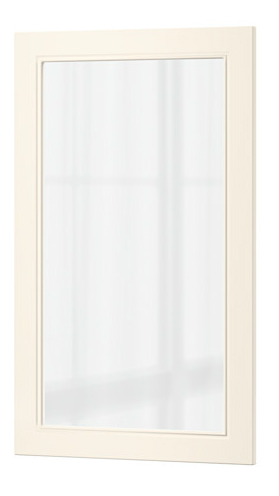 Why did IKEA change the look of the HITTARP glass door? From a style perspective, it makes sense. The HITTARP door is typically used in cottage or country style kitchens. Adding more lines to the door will make an IKEA kitchen look even more cottage. –IKD designer Monika
Shiny knobs and handles for your IKEA kitchen cabinet doors
IKEA has new handles and knobs for your IKEA kitchen cabinet doors, too. The ÖSTERNÄS is leather as we mentioned, and there's also the GUBBARP white plastic handle and knob.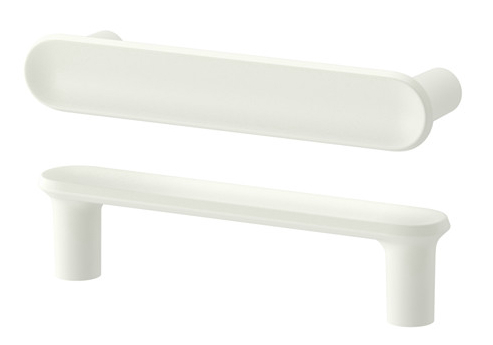 The GUBBARP is the least expensive drawer and door pull that IKEA offers.
But the real showstoppers are the new BAGGANÄS and ENERYDA knobs and handles! Both come in black and brass, and the ENERYDA also comes in chrome while the BAGGANÄS also comes in stainless steel.
Behold the BAGGANÄS knob and handle in brass.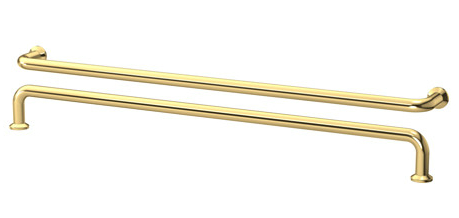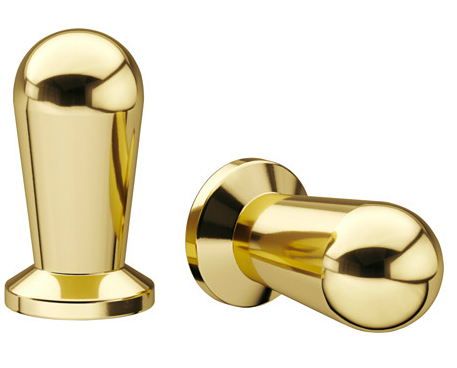 But there's something interesting about the BAGGANÄS knobs. Each color has a different shape, too.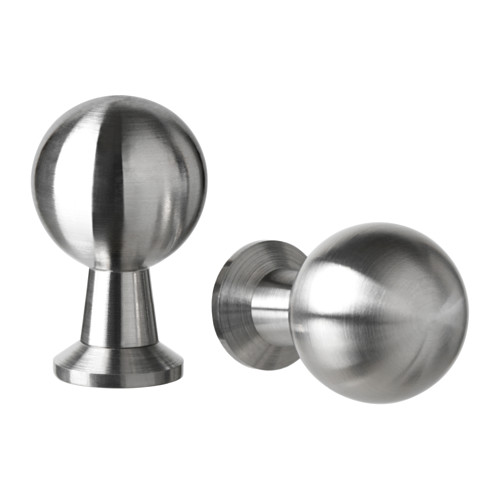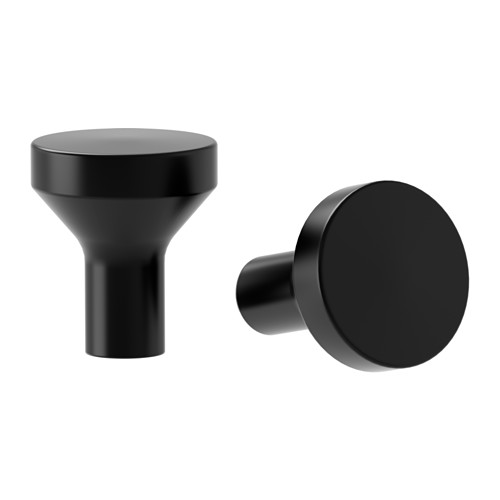 So cool.
On the other hand the ENERYDA line has even more options. There's a regular handle, a cup handle, and knobs.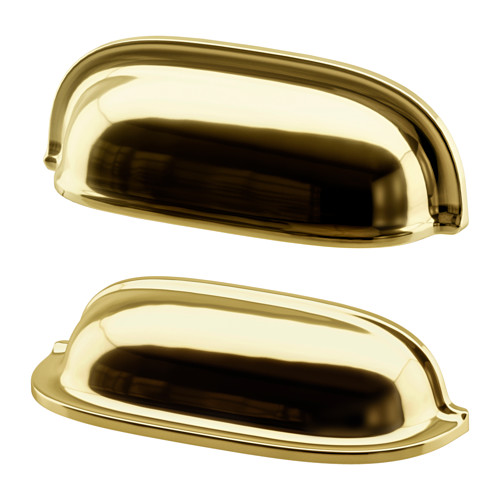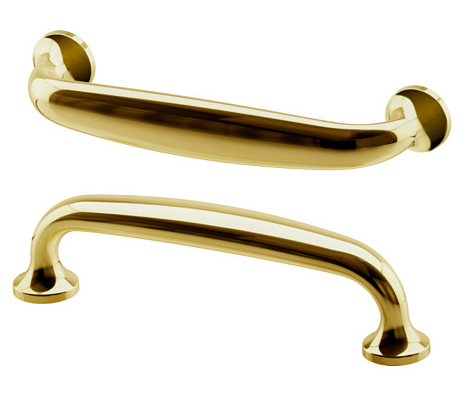 Unlike the BAGGANÄS however, the ENERYDA has 3 slightly different knob shapes, all at different price points, in all 3 colors.

IKEA also discontinued some kitchen cabinet doors and handles
IKEA retires items either when they're coming out with something new that's similar or better, or if an item simply doesn't sell. We suspect in the case of the BJÖRKET birch and FLÄDIE green accent doors they just weren't very popular. They certainly weren't popular with our customers.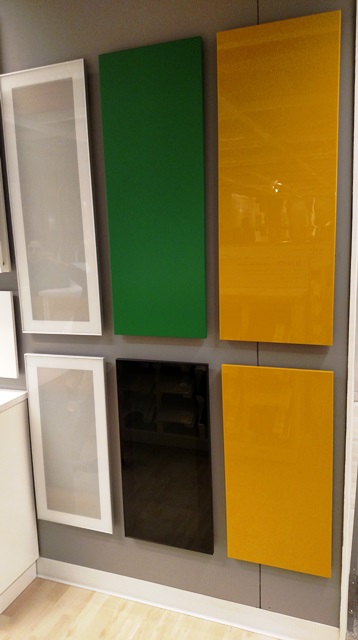 But the FÅGLEBODA and FÅGLAVIK are different. They were retired and replaced with the ENERYDA and BAGGANÄS handles and knobs. They're not exactly the same, but they are similar.
You know you want chalkboard doors and shiny new handles for your IKEA kitchen
Let us help you design your kitchen to make the most of the new 2018 IKEA catalog items. In fact, be our first IKEA kitchen design with these new items! Get started today.