Europeans just have such a flair for style, don't they? Even their kitchens have that je ne sais quoi.
IKEA has everything you need to create a beautiful, European-style kitchen. Many Europeans prefer IKEA kitchens for their clean look, efficiency, minimal fuss, functionality…need we say more?
We're seeing a lot of this look in SEKTION's European twin, METOD. And we've got our fingers crossed it will be a part of SEKTION, too.
SEKTION European Kitchen Design Feature #1: Sleek, handle-free design
I have to be honest, I've ruined many of my favorite t-shirts because they got stuck in kitchen cabinet handles. Sometimes I wish I could just get rid of them.
NODSTA cabinet doors look great with their sleek integrated handles. See how they don't protrude at all? No more ruined T-shirts for me!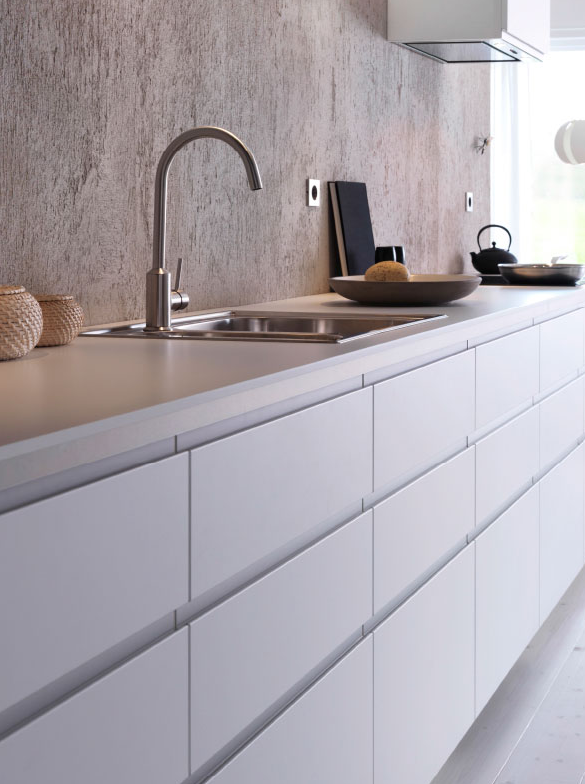 SEKTION European Kitchen Design Feature #2: Modular (and what that means for you)
I know, I know. The word "modular" doesn't tell us anything by itself.
But what if I told you "modular" was code for "you can take your kitchen with you"?
Yes, Europeans take their kitchens with them when they move to a new home. Their IKEA kitchen cabinets are mounted to hanging rails instead of being connected directly to the wall.
Isn't this neat? I mean… Why leaving your hard work and investment in a home that's not yours when you can take your new SEKTION kitchen with you to your new home?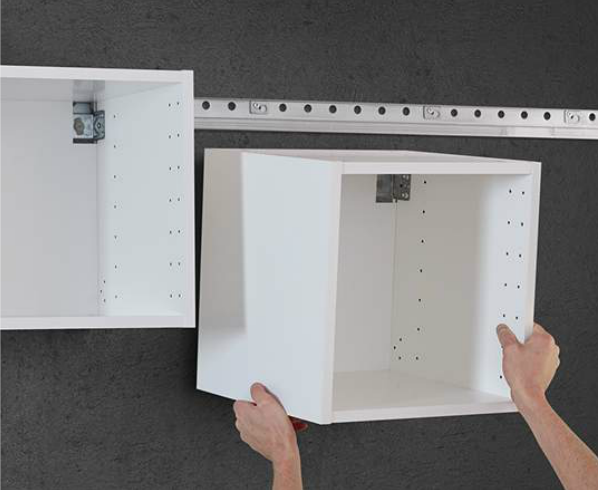 SEKTION European Kitchen Design Feature #3: Range Hoods are Fashion Statements
Have you seen the new funky range hoods from IKEA for their METOD catalog? In the good ol' USA, kitchen range hoods are usually more function over form.
In Europe, they're things of beauty. Once we have these on SEKTION, there's going to be tons of kitchen design possibilities! Just check out these beauties from the METOD catalog in the UK:
These are our top 3 European kitchen design features that we're expecting to see when SEKTION arrives at IKEA stores in the US. Do you have your own personal favorites?