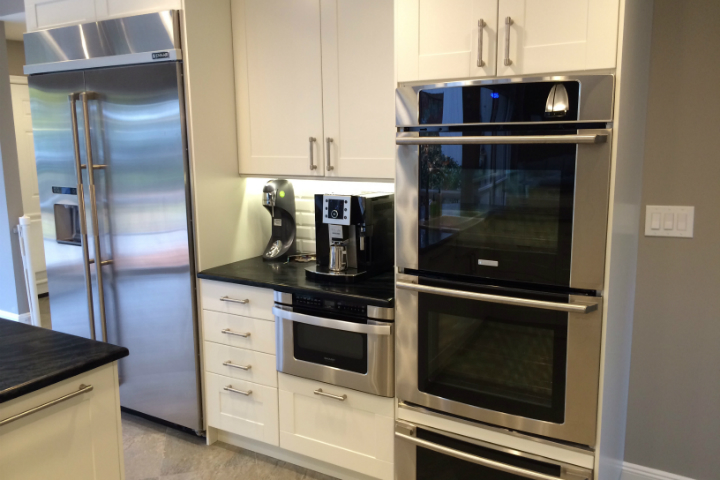 Recently a friend of IKD went undercover and tried the in-person IKEA kitchen planning service. Our friend, Ray, also learned some interesting things about IKEA kitchen appliances, some of which were true and some weren't.
It's time to set the record straight on IKEA kitchen appliances.
Myth #1: There are no reviews online of IKEA kitchen appliances
Many of our IKEA kitchen design customers tell us they did not buy IKEA appliances because they couldn't find online product reviews.
Ray learned during the IKEA kitchen planning process that IKEA appliances are Whirlpool, but you won't find that information on the website.
We even looked again to find it for you. This PDF is the closest we found and while it's on the US site, it's from 2005 and it talks about complying with European Union regulations.
Luckily if you're looking for product reviews of IKEA kitchen appliances, there's this thread on Houzz from 2014 and a post on House*Tweaking from 2012. House*Tweaking often features IKEA kitchens so IKD considers them a good source of information.
Update, May 31, 2016: We just found this product review from reviewed.com, "The Ultimate Guide to IKEA Kitchen Appliances."
Myth #2: You can't put SEKTION base cabinets over heating registers
Ray's kitchen has a heating register along one wall, like this one: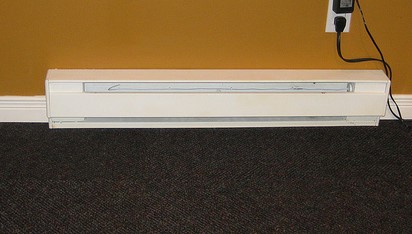 Unfortunately, it's taking up prime real estate for more base cabinets. That's where toe-kicks with grill vents in them come in.
IKEA manufacturers a stainless steel grill that can be placed inside a toe-kick. It's called METOD, which would indicate it's a carryover from IKEA Europe's kitchen line, METOD.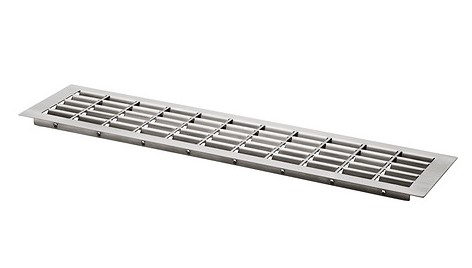 The IKEA kitchen planning guy who visited Ray said that the heat would not warp or otherwise damage the cabinets. A toe-kick would need to be cut before the vent could be placed inside.
Myth #3: IKEA North America sells counter-depth appliances
The integrated look of European-style kitchens is made possible by "counter-depth" appliances, which means they sit flush with the base cabinet fronts. Like this: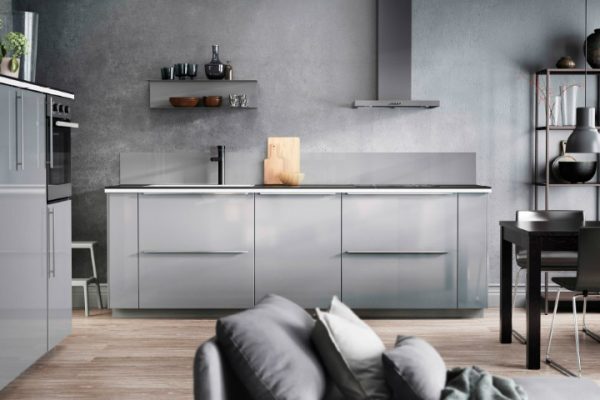 Unfortunately, Americans and Canadians who love this look are plain out of luck. Europeans have ready access to counter-depth appliances. North America? Not so much.
Many North American appliance manufacturers advertise their appliances as being counter-depth, but the depth or thickness of the appliance door is not included. For refrigerators, this can add up to 3"-4" of depth. Also, counter-depth can mean anything between 24" to 30" deep, door or no door.
This is true of IKEA refrigerators as well. While Ray's IKEA guy told him that IKEA had counter-depth refrigerators, we quickly set Ray straight (more like crushed his dreams…sorry, Ray).
SEKTION base cabinets are 24" deep. If you want a true counter-depth refrigerator, you'll have to shell out the big bucks for a Sub-Zero or Jenn-Air brand refrigerator.
Myth #4: IKEA's ventilation hoods and extractor fans are practically the same thing
Serious chefs take note. If you love stir-frying, deep-frying, or cooking with lots of spices, you know that long after dinner has been eaten the odors from that food can linger. Stir-frying in particular can generate a lot of smoke.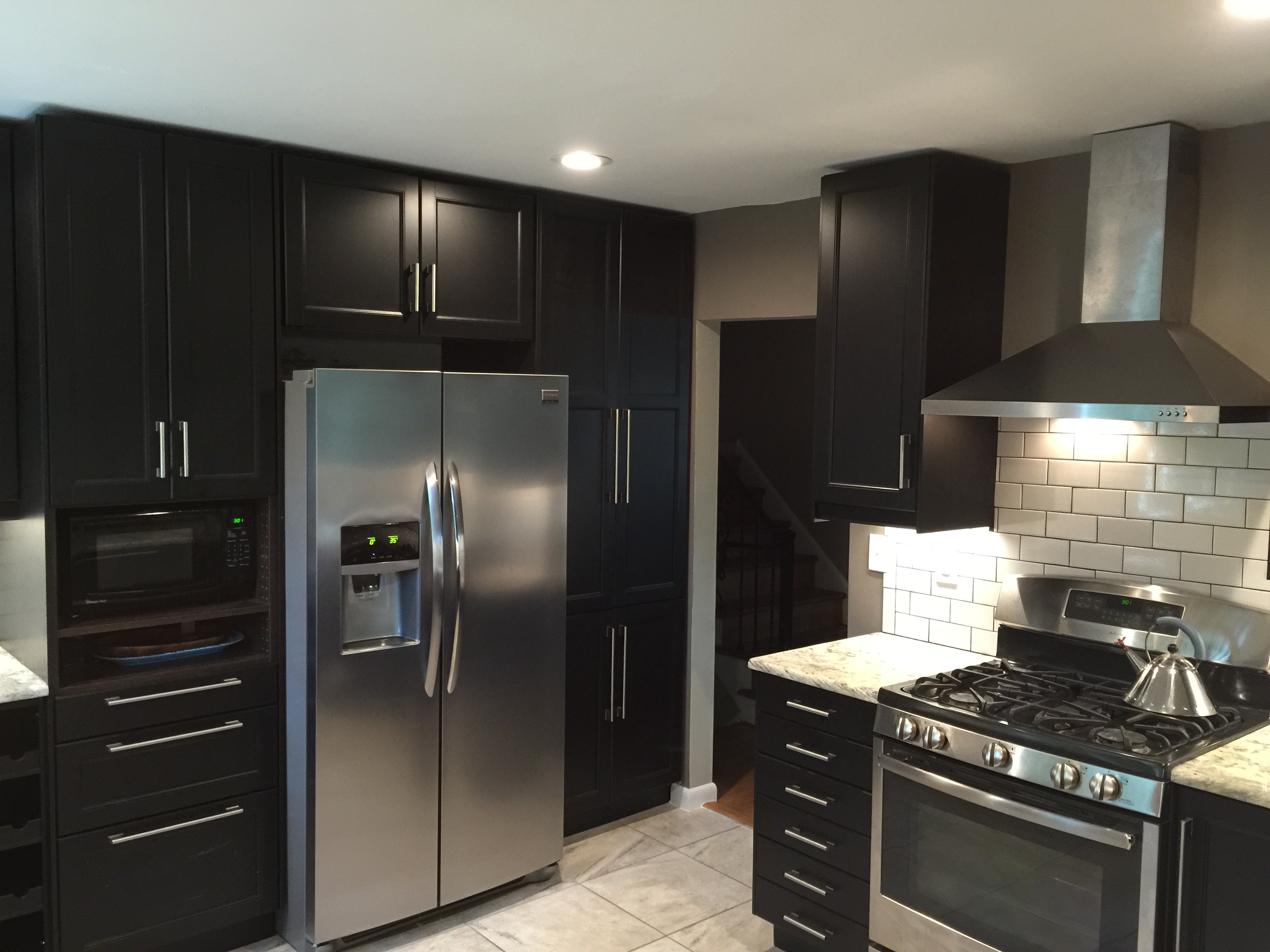 A ventilation hood is the best option for removing cooking odors and smoke. But what if you're like Ray and his girlfriend, and you can't cut a hole in the ceiling for a vent hood?
At their in-person kitchen planning session, the IKEA guy told them they could just use an IKEA extractor hood instead. Their only experience with extractor fans were those ineffective ones on older microwaves. So they were excited when the IKEA guy told them that all IKEA extractor hoods come with a charcoal re-circulation mode.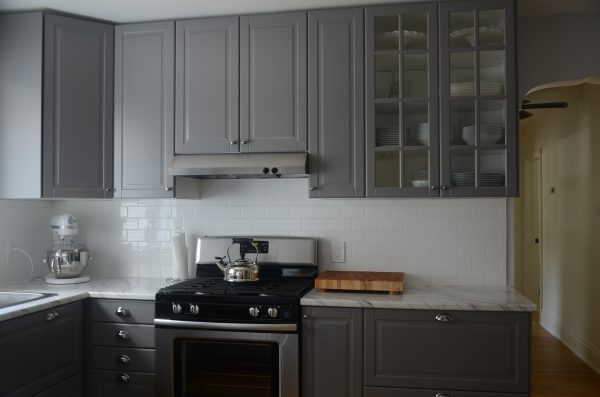 Let's set the record straight. There's a difference between re-circulating and venting.
Vent hood: has a duct to the outside
Extractor fan: also known as ductless venting
Venting sucks out the smoke and odors to the outside. Ductless venting, aka re-circulating, happens via a fan. The charcoal filter will definitely help remove odors, but it's not the same thing as sucking the smoky air out of your IKEA kitchen. We recommend this helpful article from The Kitchn to learn more.
The 2016 IKEA Kitchen Sale Ends April 17, 2016
Get 15 percent back when you spend more than $4,000 o a new IKEA kitchen – and yes, appliances count!
If you need help with your IKEA kitchen design, the last day to purchase either the Premium or Express package is April 11, 2016, at 5PM EDT. Please read this blog post to learn what you can do to get your IKEA kitchen design in time to shop the sale.
Image credits
"Back Heater" by Flickr user ActiveSteve is licensed under CC BY-ND 2.0.
All other photos belong to IKD or are from IKEA.com.