Scandinavian kitchens are known for their open feel and modern style. Not to mention, they consistently feature elements such as white walls, wooden details and colorful accents in the form of textiles and other vivid flourishes. IKEA is the perfect example of Scandinavian kitchen design.
Scandinavian interiors are famous for their brightness and minimalism. The main color used in these spaces is white. Even though it's a neutral and perceived as being a cold shade by many people, white is also a very bright color and a perfect shade to be used as a background for beautiful decorations and accessories.
Read on to know what makes a kitchen design look Scandinavian and how you can steal some of these ideas for your own IKEA kitchen: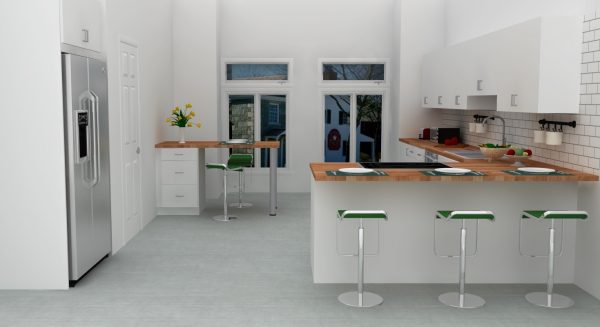 5 Design elements of a Scandinavian kitchen
1. Crisp interiors and finishes: Scandinavian kitchens often feature white or very light-colored walls, which provide a wonderful canvas for colorful and metallic accents.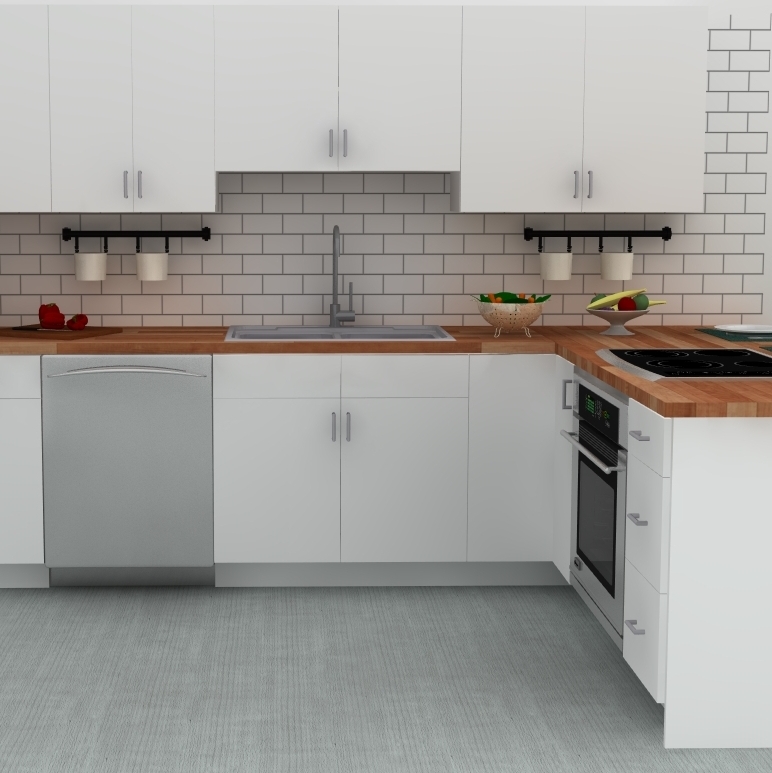 2. Wooden surfaces: Textured floors or beautiful butcher block counters (NUMERAR counters are available in oak and birch finishes) add life to a Scandinavian kitchen design without much effort. To create a warm atmosphere, sometimes earthy shades are used in the décor. Light-finished wooden floors are a nice transitional feature. Exposed wooden beams stand out beautifully in bright kitchens, too.
3. Useful metallic accessories or accents: Polish off your Scandinavian space with metal accents. Wall organizers, knife racks, strong handles and imposing faucets will add an industrial, lived-in feel to any IKEA kitchen. GRUNDTAL organizers and shelves are a great addition. Stainless steel appliances and surfaces are both minimalist and functional.
4. Charming patterns and pops of color: While many Scandinavian kitchens have a distinct modern feel, an equal number use patterned details to add personality and warmth. Have you seen IKEA textiles lately? They have a distinctive color palette, like the PROMENAD dinnerware. You can also add color with stools, accessories and even cookbooks.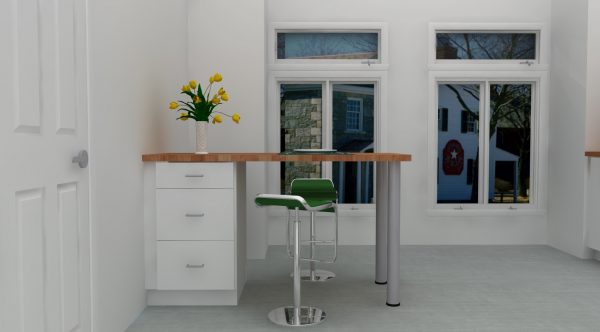 5. Clean-lined door styles: Sleek door styles are popular and featured frequently in Scandinavian-styled kitchens, such as the APLAD, SOFIELUND, ABSTRAKT and GNOSJO doors.
Even though white is not the most practical color when it comes to the kitchen (it always needs to be clean to look good!), Scandinavian kitchens always find a way to make it seem stylish. It's common for the kitchen in such cases to have either a wooden floor with a light color or a black and white checkerboard floor. The black and white combination is also commonly used for the rest of the elements in a Scandinavian kitchen as well.
It's also common for the kitchen to feature small bursts of color. These are focal points that are strategically placed and that can also be seen in the rest of the house as well. So whether it's a bright-colored appliance, a set of colorful plates, a piece of furniture or a floral arrangement, the goal is always the same: to break the monotony and to create a fresh look.