Why going out if you can have a girls night in your own home bar? We usually write about kitchens, but this time we thought it was a great idea to take the versatility of the IKEA cabinets and accessories and combine them for a different type of project. Plus, Holiday season is coming our way and that means having guests at home.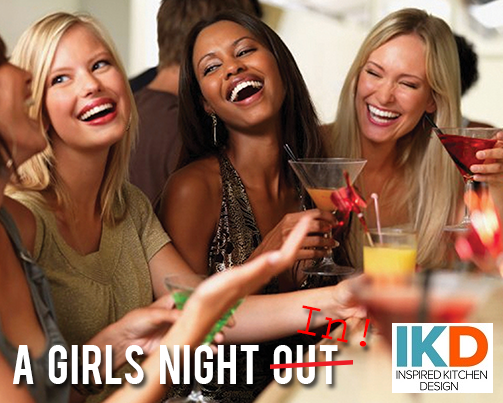 IKEA cabinets and accessories work beautifully with a home bar. There is a variety of door styles that can be used. For example, for this modern home bar we used SOFIELUND doors and ABSTRAKT accents in a high-gloss finish. It gives the room a "cool vibe" combined with the stainless steel appliances and the bright countertop.  A wall free of cabinets keeps the openness of the room and LACK shelves were used instead of cabinets to provide a light, minimalist feel.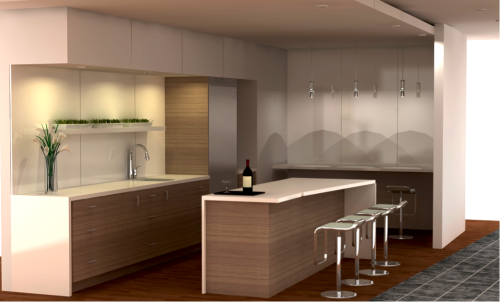 We also took into consideration that you need enough space; that's why we think it's important to have a seating area. On the back, base cabinets give you all the storage space that you need to keep glassware and at the bar counter you can have your own prep area for cocktails and drinks.
Horizontal wall cabinets give you more storage space and a small sink keeps the space functional.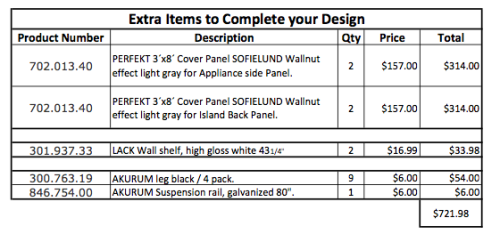 We love the idea of a home bar, a stunning living area for your entertaining needs.