It doesn't matter if you only use it to store and display your wine & spirits collection. An IKEA home bar can add lots of style and functionality to your kitchen.
With a few tweaks and a clever use of IKEA panels, we designed a home bar that looks like a custom unit. The budget for this project was $1,541 and it was designed with ADEL off-white doors.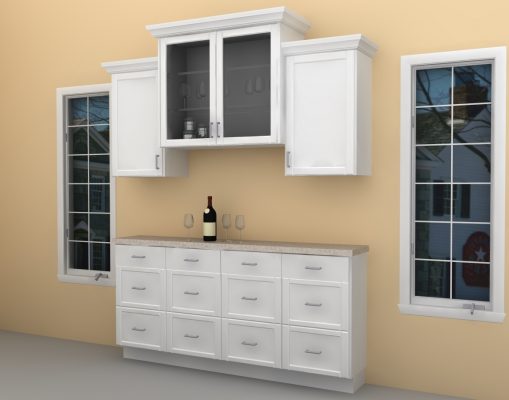 Here's what you'll need for this IKEA home bar: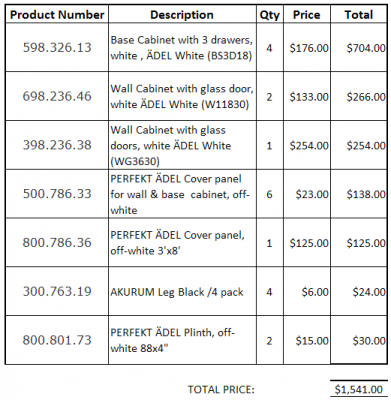 A few more details about the construction of this IKEA home bar:
All the base drawer cabinets have a 12″ depth, great for small spaces such as kitchen walkways, living rooms or a dining room.

There are 6 cover panels in total: 4 for each exposed side of the wall cabinets and 2 more, one for each side of the base cabinets row.
We included an additional 3'x8′ panel to cover the exposed side of the wall cabinet at the middle.
The wall cabinet with glass doors has been "pulled" a few inches away from the wall and the panel adds extra support and makes the space look finished.
A "pulled" cabinet gives the illusion of a deeper wall cabinet when in reality it's just a result of a clever design.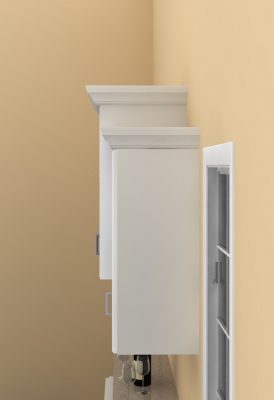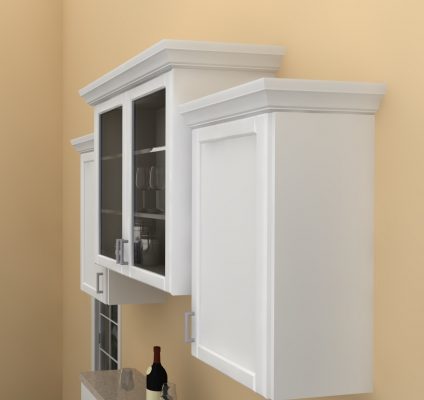 These are the dimensions for the completed project: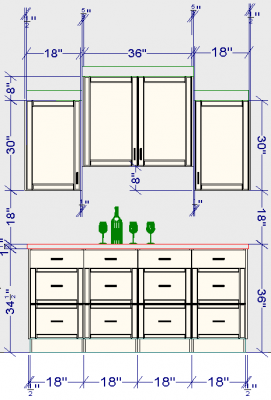 For more ideas for a custom IKEA kitchen design, take a look at these other blog entries: