Whether you're a recent graduate moving into your own apartment or a newlywed settling into your first home, you will need the right equipment and a functional kitchen (no matter how large or small your kitchen may be) to get through the first few months—or even years.
Moving into your first home is a daunting, tiresome task. However, designing your first IKEA kitchen shouldn't. We were able to help with this functional, clean design for a customer's first home. The kitchen features door fronts in ADEL white, appliances and accessories for a budget of $8957.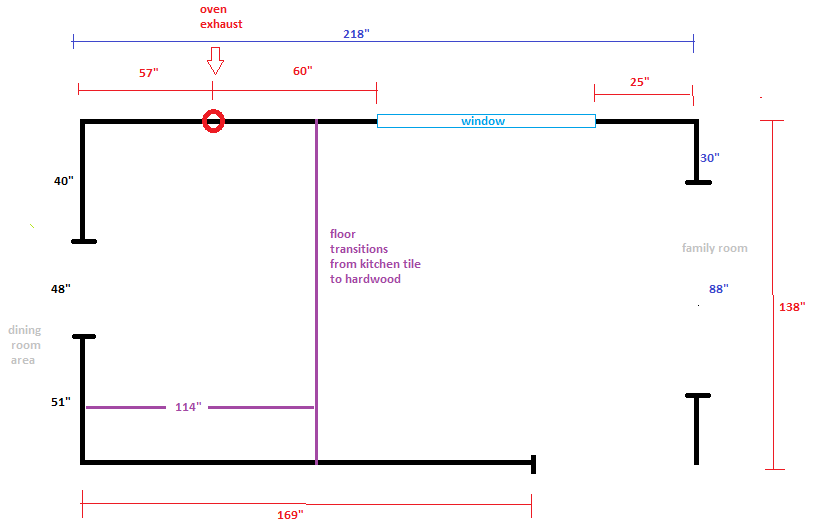 What's needed for this IKEA kitchen?
All the walls had been gutted and prepared for a new construction and there was some flexibility as to how to move things around for this IKEA kitchen design. There were a few items on our customer's wishlist, though:
Some space for eating, in an island or peninsula
A dedicated pantry area
Open walls around the hood and range
A few drawers for pots and pans
Glass doors or accent doors for display
Those walls needed some serious work. This is how  they looked at the beginning of the project: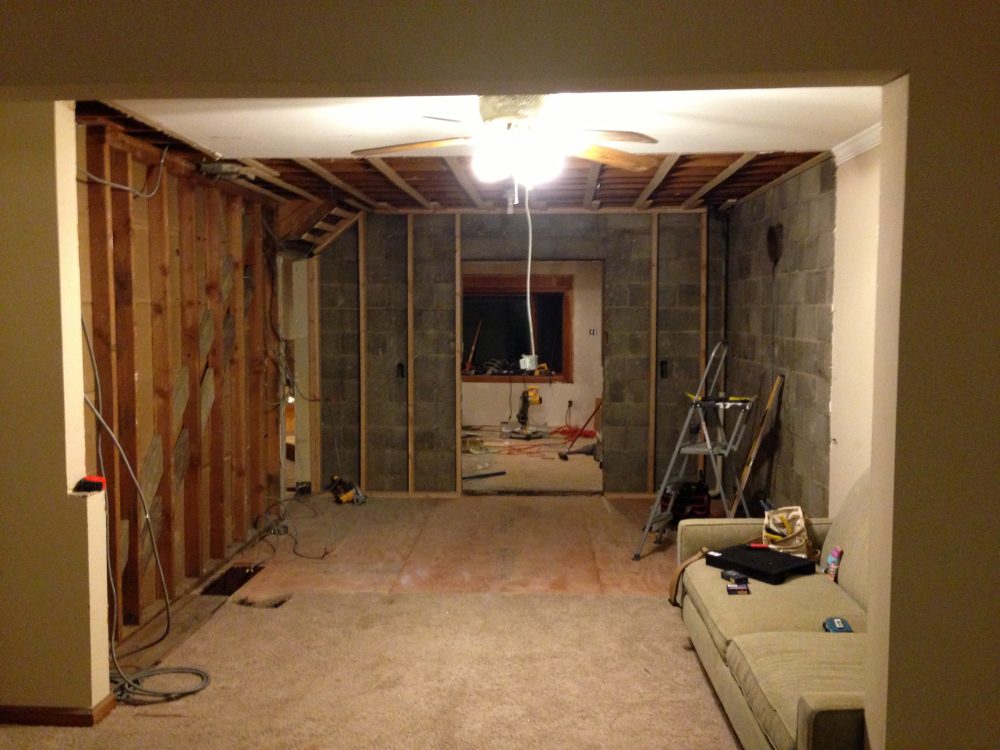 After some revisions, changes and discussions, we completed the new IKEA kitchen design. The appliances used were from IKEA, they included the following: a DATID fridge and microwave, a FRAMTID range, a LUFTIG exhaust hood and a NUTID dishwasher.
Here's the new IKEA kitchen with a peninsula: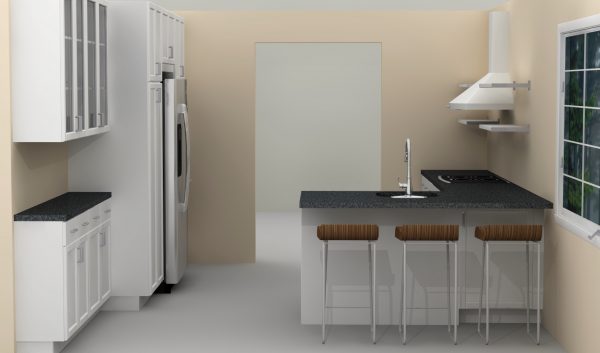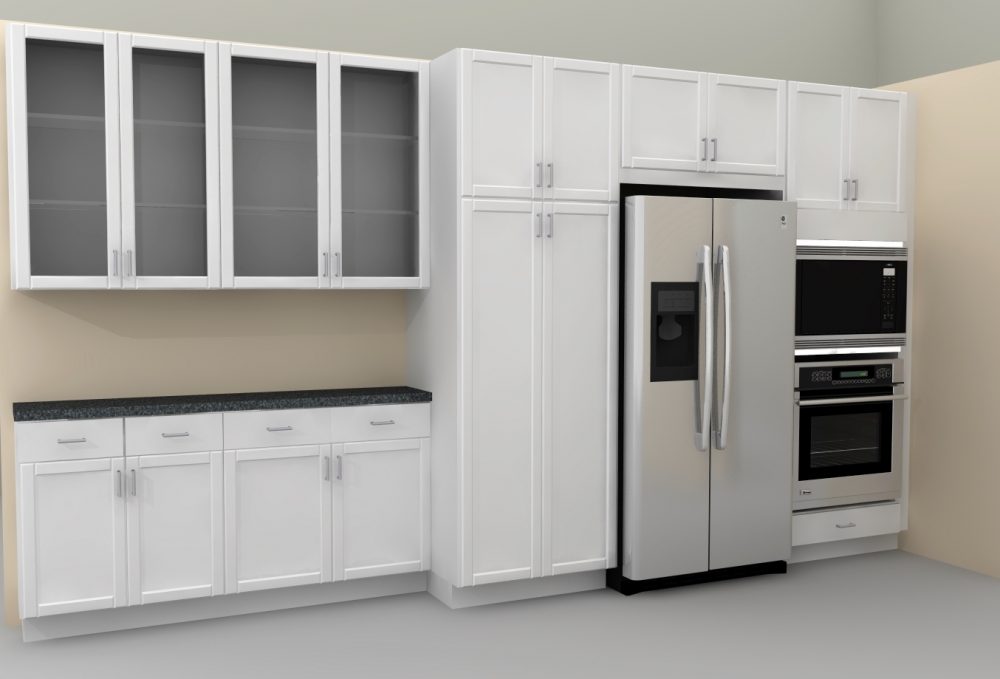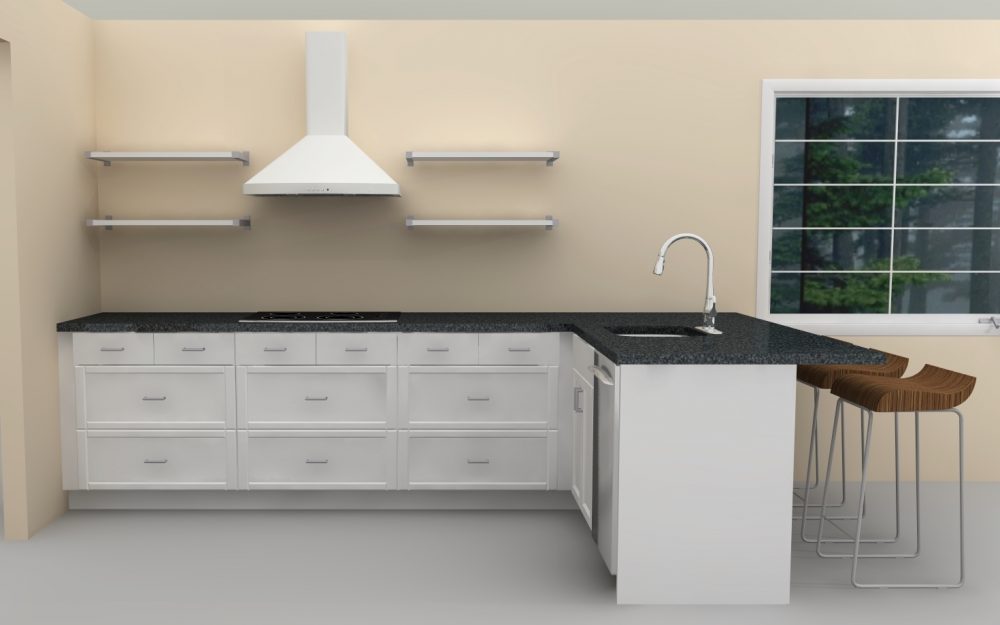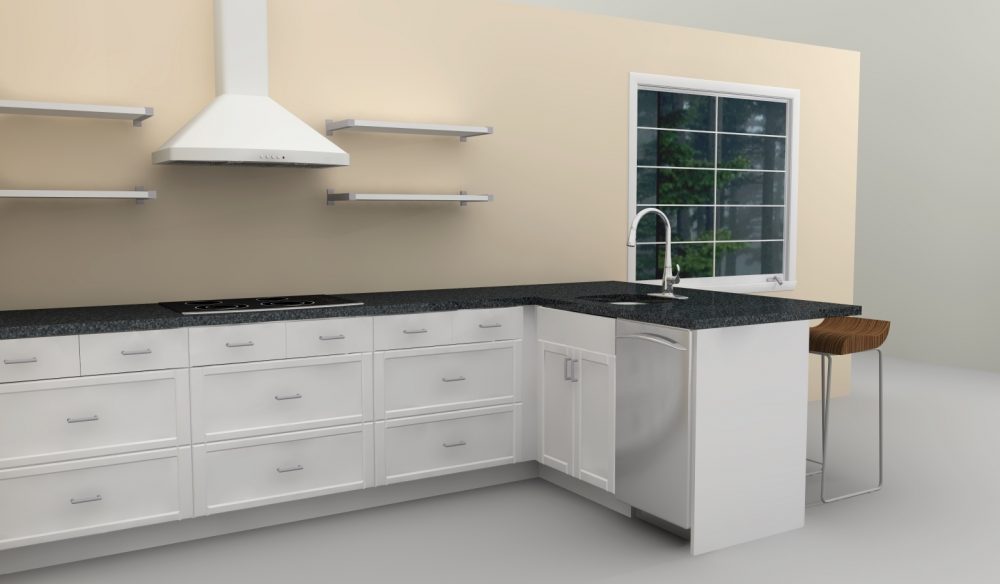 Getting excited about remodeling your own kitchen? If you don't want to make a costly mistake when designing your kitchen, contact us for a professional IKEA kitchen design today.