Relax in the comfort of your own home with a custom IKEA coffee station. Every one of us is a different coffee drinker. Customize your coffee area with IKEA items that will meet your most demanding needs.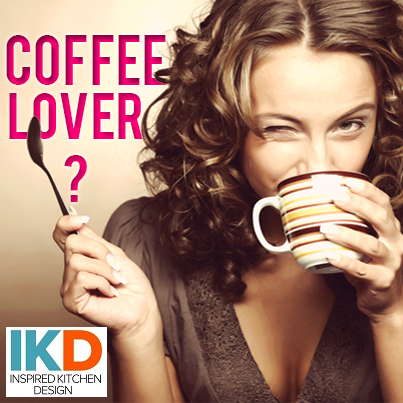 At times, you need to take a break from your routine and a nice cup of coffee will do. You take a walk hoping to sit down and relax at your favorite coffee shop but…BUMMER. The place is packed. You just know you won't get any peace of mind in there.
Try these comforting ideas for your IKEA coffee station:
If you're a black coffee person, then you are someone who likes to keep things simple and efficient. So, keep your coffee station simple:
– Choose between a fun range of colors of DINERA cups or mugs.  (Whichever you prefer.)
– Get a hold of your VOLYM vacuum flask for coffee to go.
– Keep your freshly ground coffee in DROPPAR jars
– Grab some INRE bowls, they're perfect for sugar storage.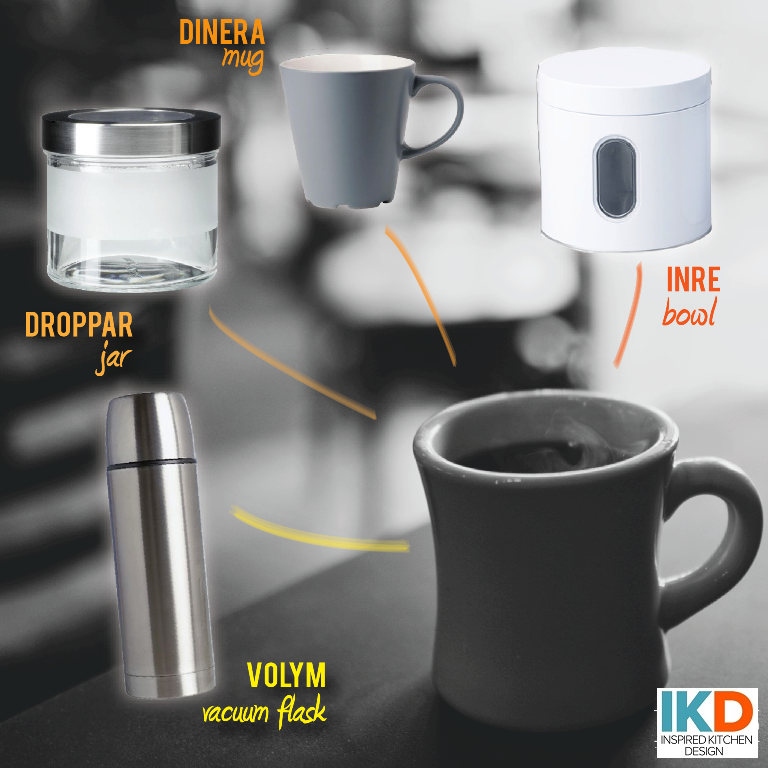 Latte drinkers, finish up your light book and enjoy the comfort of a good cup of Joe with these IKEA items:
– See every delicious layer of your favorite latte with a TECKEN mug.
– Heat up your milk of choice in a MATLIG jug.
– Become an amateur barista foaming your coffee with a PRODUKT milk frother.
– Complete your IKEA coffee station with a cool BARBAR tray.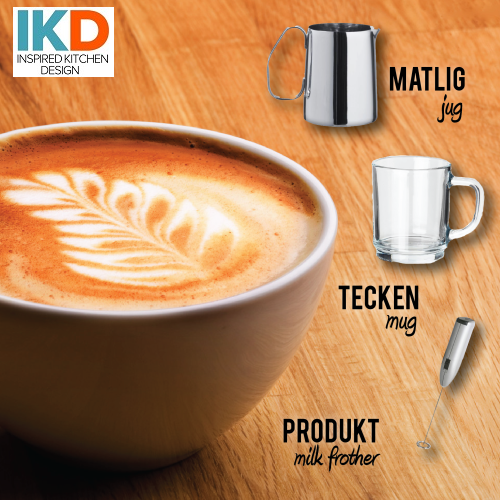 If you are inevitably in love with frozen or blended coffee drinks, enjoy new caffeine drinks at your kitchen that's been loaded with these goodies:
– Colorful POKAL tumblers for cold coffee drinks.
– Playful TRIPP containers to store sugar, cream and toppings.
– DRAGON spoons to scoop the last of your frozen drinks.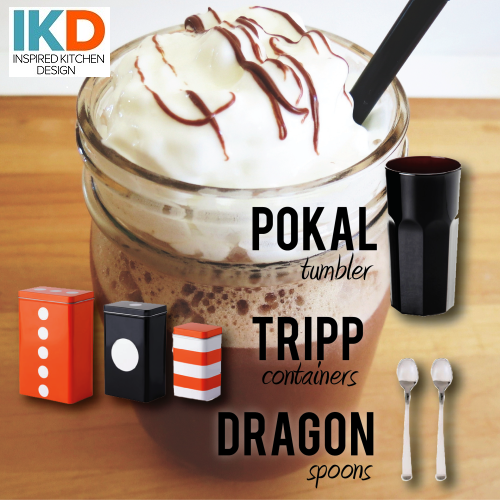 If you are the "double decaf, soy milk, extra-foamy" type your IKEA coffee station needs to be neatly organized. Consider these items to complete your daily caffeine ritual:
– Modern HURRIG mugs add a splash of color to your drink.
– A HEMLIG travel mug to take your coffee from home with you.
– GRUNDTAL rails are a big space-saver for your everyday cups.
– An ENSKILD set to tuck on a table and keep cream and sugar nearby.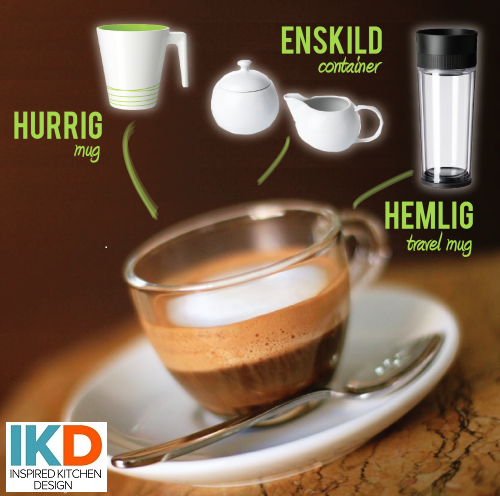 Contact us to get started with your own IKEA kitchen design!
Take advantage of any reduced space in your kitchen and consider these other IKEA coffee station ideas: