The AKURUM doors from IKEA were discontinued by the manufacturer after the date this article was published.
Are you still trying to figure out where to hide all those cables and gadgets? Still trying to figure out how to make your TV set look tidier? An IKEA entertainment center is an easy-to-build, affordable solution.
An entertainment center will house your television set, DVD player, stereo system and gaming console in a designated space-saving place. This storage unit (73″ wide and 93″ high) made with AKURUM cabinets from IKEA meant to be used in kitchens has lots of space for all your knick-knacks and gadgets.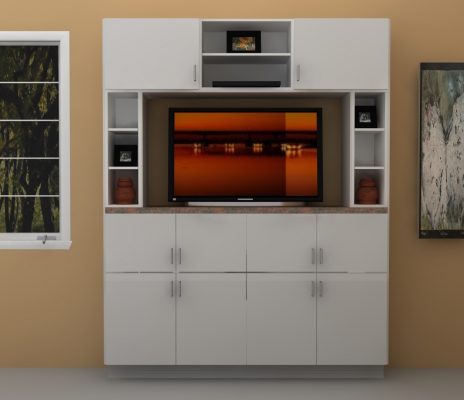 Which cabinets have we used for this IKEA entertainment center?
2 wall cabinets, 36″ wide x 15″ tall x 24″ deep (Product code: 398.271.32) (These go directly below the counter)
2 wall cabinets, 36″ wide x 24″ tall x 24″ deep (Product code: 498.271.36) (These are used for the base)
2 wall cabinets, 24″ wide x 18″ tall x 12″ deep (Product code: 398.271.46) (One will have a left and the other a right hinge. These go at the upper part.)
1 PERFEKT ABSTRAKT cover panel, high gloss white, 24″ wide x 88″ tall  (Product code: 200.699.89) (Used to cover the seams for stacked cabinets on top of the counter)
2 PERFEKT ABSTRAKT cover panel, high gloss white, 12″ wide, 33″ tall (Product code: 800.699.91) (Also used to cover seams for stacked cabinets at the base)
2 PERFEKT shelf units, 9″ wide x 30″ high (Product code: 401.419.65) (Customized to hold small speakers, remote controls and others)
1 RATIONELL shelf, melamine white (Product code: 845.792.10) (Used for shelves over the TV set for DVD players, gaming consoles or similar gadgets)
TOTAL price: $1,812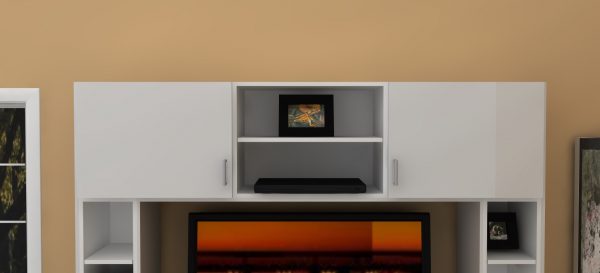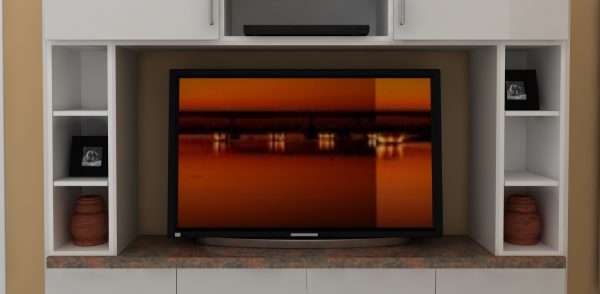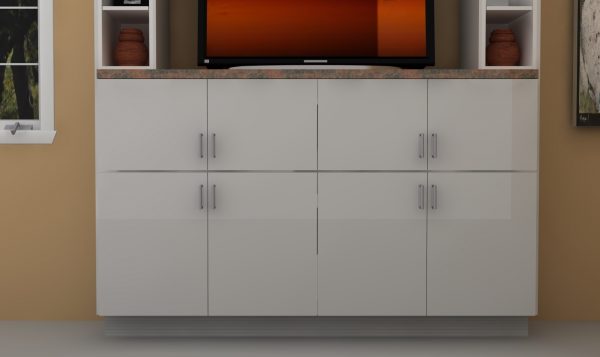 These are the detailed dimensions for the IKEA entertainment center: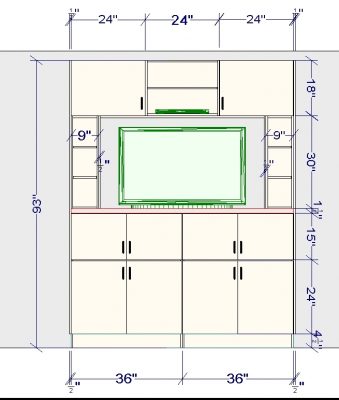 Fore more great ideas that use AKURUM cabinets outside of the kitchen, check out these related entries: