The GNOSJO doors from IKEA were discontinued by the manufacturer after the date this article was published.
Currently, homeowners are avoiding traditional house layouts in favor of open kitchen designs, investing money into social areas instead of designated dining rooms, hallways and kitchens. An "all-in-one" IKEA kitchen design is a convenient area for informal eating, socializing and cooking.
GNOSJO doors in black-brown were used for this contemporary look. Cabinet cost: $3,078.70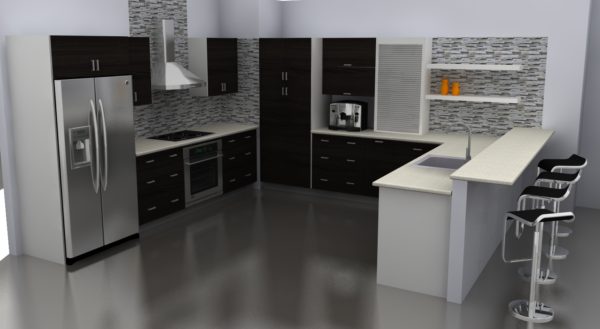 Why an open kitchen design?
Houses, especially older properties, were designed with people's lives in mind, with set rooms for set activities, but as times change so does what we want from our homes.  With increasingly hectic lifestyles, convenience and sociability have become key. Open kitchen designs allow the person who's taking care of dinner to socialize with guests, watch over children or enjoy family time.
We created this all-in-one ikea kitchen layout in a  157″ x 134″ space, leaving enough room for three different key areas.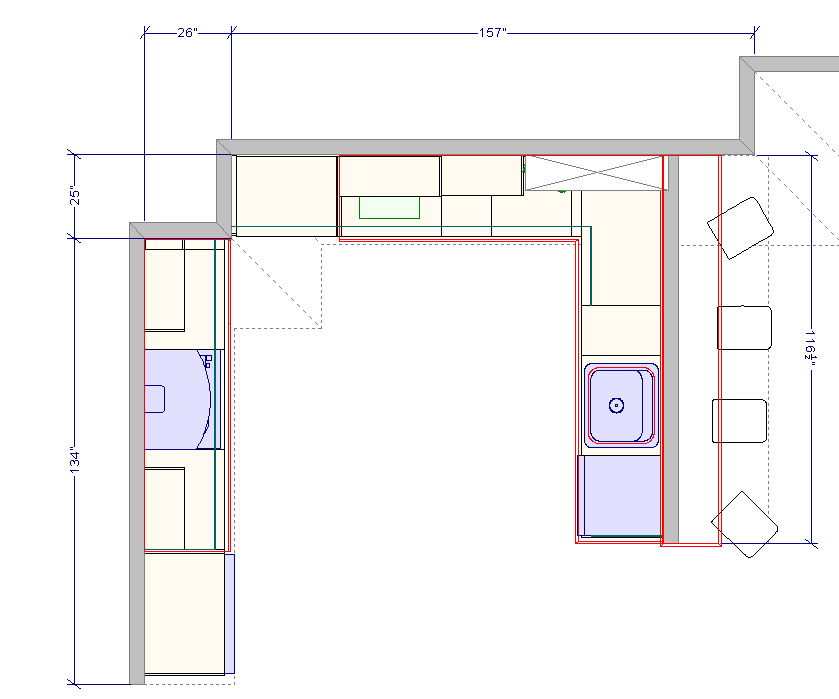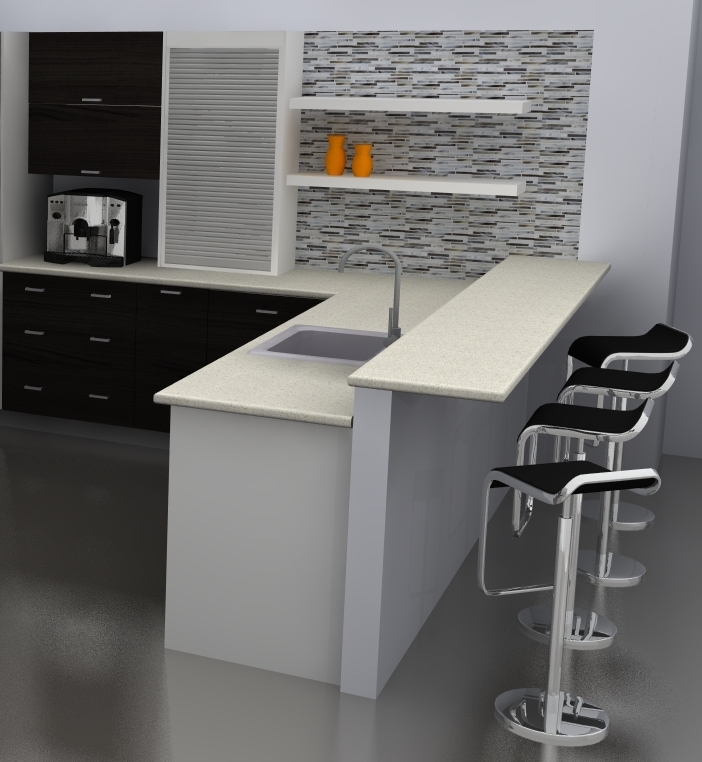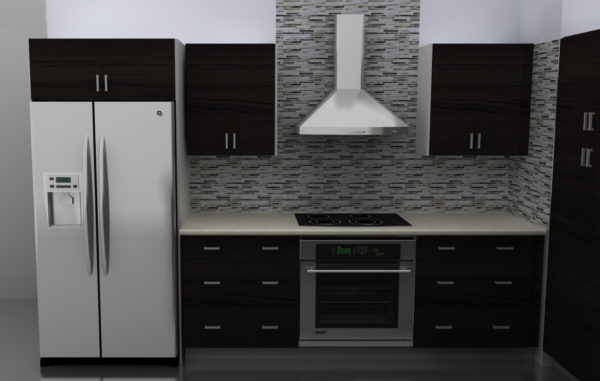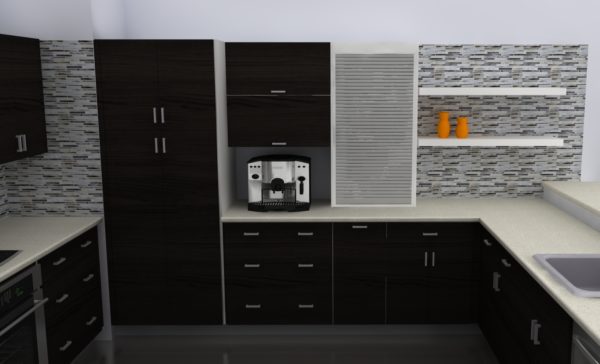 Contact us to get started with your own all-in-one ikea kitchen design! Or you can check out our blog if you need more ideas to get ready for your project: