The one predictable thing about IKEA kitchen sales events announcements is that they are unpredictable.
IKD designer Paulina explains: "It's well known that IKEA doesn't announce the dates for their next sale. We'd been observing one-month long sales and assuming that that would happen two or three times a year, every three months or so. But this past one lasted just three weeks and it came one or two weeks before the 'expected' time. So yes, it even took us by surprise!"
Even we here at IKD are not immune but of course we are used to the unpredictability of IKEA sales event announcements and adjust.
But for many IKEA customers being caught by surprise for these announcements leads to last-minute preparations, hasty decisions, hours spent on line at IKEA and lots of stress.
We don't think it needs to be that way.
In fact, we think going through an IKEA sales event should be a fun process where you can take your time to enjoy learning about IKEA products.
This is especially true when considering some of the new IKEA kitchen products ready for 2019.
Whether it's IKEA's TORNVIKEN cabinetry you're interested in, IKEA's SPOLAD dishwasher, or one of IKEA's accessories, you should have the time to explore them to get inspired.
That said we've put together a list of designer tips and lessons we've learned along the way with IKEA sales events. These "insider" tips will help you reduce stress, save time and find the IKEA kitchen products and kitchen you want in 2019.
Remember: Even though the most recent IKEA kitchen sale just ended recently, there's no telling when the next one will be.
So it's never too early to be prepared!
Forewarned is Forearmed
The number one way to be prepared for an IKEA sales event is to assess your needs and look for inspiration.
"Whether you're just updating your kitchen cabinets or doing a full renovation you need to assess your storage and functionality needs to better understand what solutions you'll need on your new kitchen," Paulina says.
So consider how you intend to use the space – including what your kitchen habits are – and find inspiration that match those needs.
For instance, you can search the IKEA catalogue for inspiration, or search pictures on the IKD Portfolio, Houzz or Pinterest. These sources may reflect what you're envisioning or might spur new ideas!
Paulina says: "You can see what color of cabinets you want, if you'd like to incorporate open shelves or glass fronted wall cabinets, an apron front sink or a regular under-mount stainless steel one, etc."
She adds that knowing your style and preferences will make the process much easier as you'll know what you want, plus you'll be more familiar with your options.
Do Your Homework
Knowing the available options are a big plus toward making the right decision when the IKEA sale arrives.
"The main question is: 'Can you achieve the custom look you want for your kitchen with IKEA cabinet fronts?' " Paulina says.
Of course for many customers, the answer is yes. IKEA's cabinet fronts work very well for them stylistically pared with IKEA's SEKTION framework.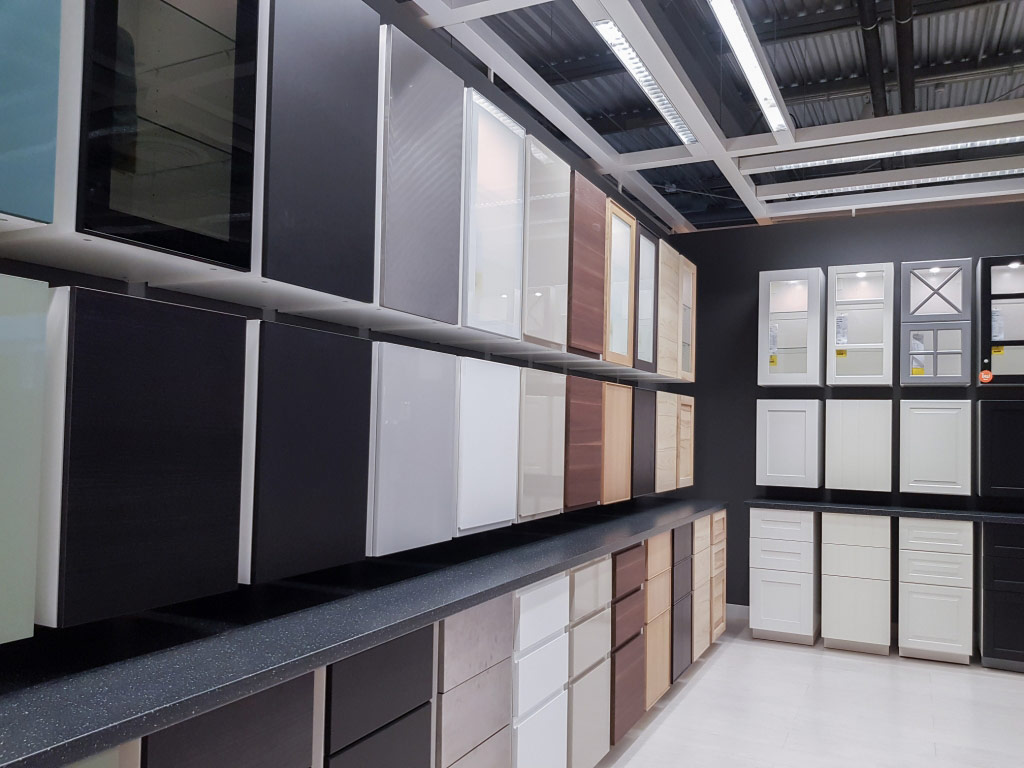 However, there are also many custom cabinet door companies, like Semihandmade, who specialize in high quality door and drawer fronts for IKEA kitchen cabinets, Paulina notes.
"Semihandmade has a wide variety of beautiful finishes that can help you achieve the look you want for your kitchen. They even have a DIY door in both shaker and slab styles that you can paint any color you want!"
She also advises to evaluate what other custom door providers have to offer.
"Keep in mind that using custom doors will impact the design as their panels' thickness might be different from IKEA's," she concludes.
Complementary Style
Another practical tip is to select your appliances as early as possible to make sure they'll fit in your design.
"While we can start your design with standard dimensions, we'll need you to finalize your appliance selection before we prepare your shopping list," Paulina notes. "Standard sizes can be used as place holders only."
Likewise it's equally important to select your IKEA kitchen accessories as early as possible.
"I recommend you take a trip to your local IKEA store, navigate through the halls and find the perfect accessories that will make your IKEA kitchen even more functional," Paulina adds.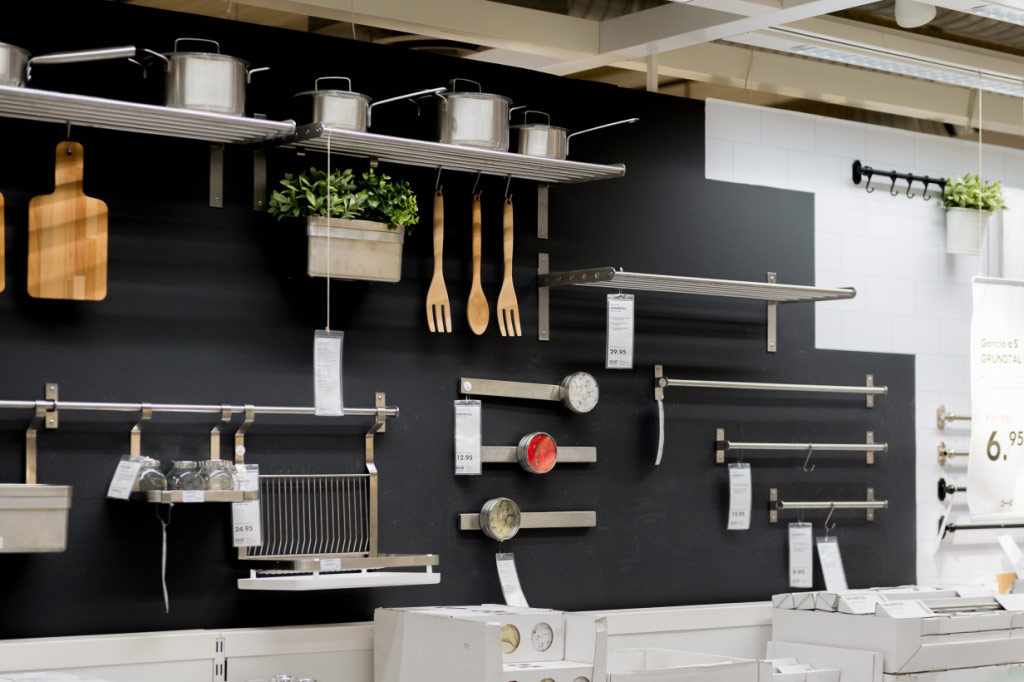 A list of items that will complement your IKEA kitchen could include IKEA's VARIERA flatware tray IKEA's VARIERA shelf insert, IKEA's UTRUSTA partition, IKEA's VARIERA plate holder and IKEA's VARIERA recycling bin, for instance.
"The earlier you select your appliances and accessories, the sooner you'll have your kitchen plans ready and you'll know exactly which box sizes your kitchen will need. So, plan ahead and you'll only have to worry about your trip to IKEA!" she says.
At the Ready
The last tip is to contact IKD well before the IKEA sale.
"Once you have your plans ready all you'll have to do is sit back, relax and wait for IKEA to post their sale," Paulina says. "This will avoid feeling rushed through the process. There'll be no waiting until the last minute only to find a sea of people (most of whom waited until the last minute) who are trying to submit their purchases at IKEA."
She concludes: "Most importantly, it will eliminate the risk of out-of-stock items. Plus there will no stress and no worries!"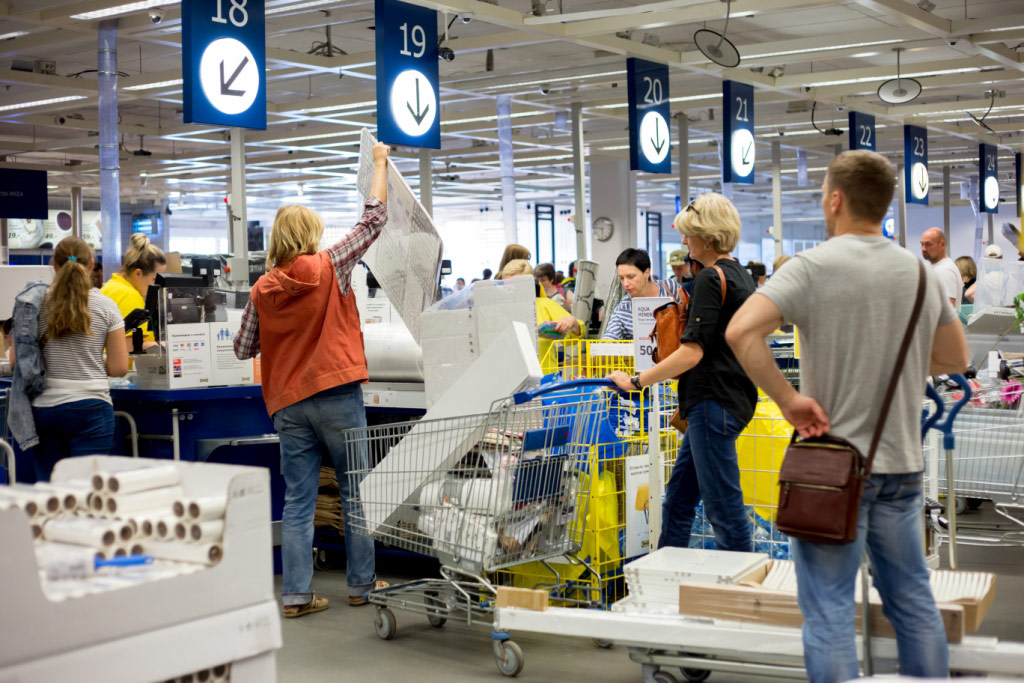 Learn more about how we can design your IKEA kitchen, bath and closet at https://inspiredkitchendesign.com.