As seasoned kitchen designers who have spent the last 10 years designing IKEA kitchens, we've seen some real uggos. But last year we discovered the world's ugliest kitchen and kitchen island were actually located in the Canadian province of Quebec.
So when IKD redesigned their kitchen we got rid of the island. Now Kevin and wife Ellie have a beautiful, classic white IKEA kitchen: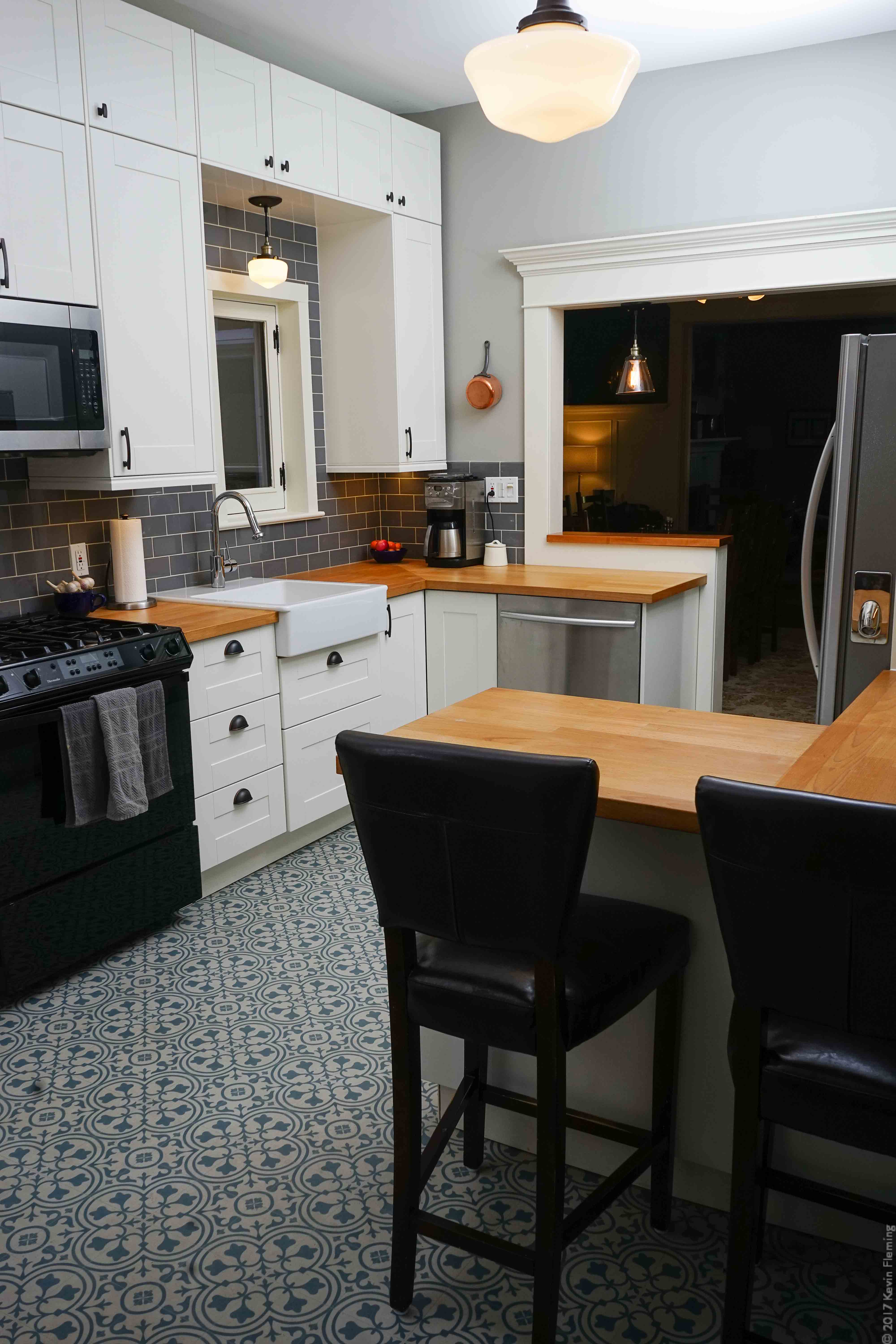 To really appreciate the beauty you see here, you have to see the "before" photos. And by before we mean before they got rid of a tiny pass-through by taking out the wall between the kitchen and the dining room.