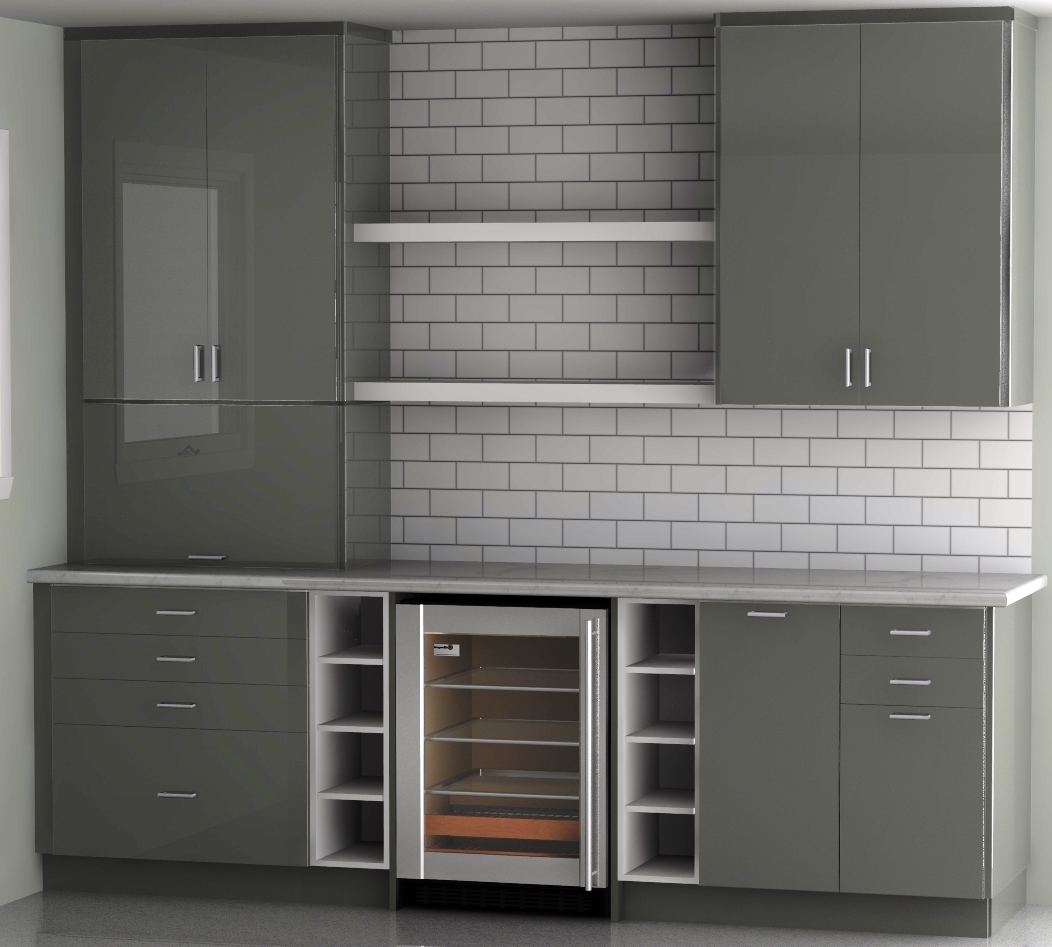 Level of Difficulty: Easy
This is one of our favorite IKEA kitchen hacks because:
It's inexpensive
It's easy to do
You don't have to cut any cabinets, so you won't void your warranty
You can use this cabinet hack to store just about anything
You have room for this hack in your IKEA kitchen if you have 18" of space between the countertop and the bottom of your 30" wide wall cabinets.
Basically you flip a wall cabinet on its side, attach a door with a horizontal door hinge and voila! You have a concealed area on your countertop for storage.