Some kitchens come in standard, easy-to-design shapes: galley, L-shaped, and U-shaped kitchens are typical. More often than not, however, IKD customers need design help for an awkward kitchen. Secretly we love the challenge of an odd kitchen!
Michael and Linda's kitchen was long and narrow with a big peninsula, which made working in the kitchen difficult. This awkward kitchen had last been updated in the 1980s and needed a facelift as well.
But now their kitchen looks like this: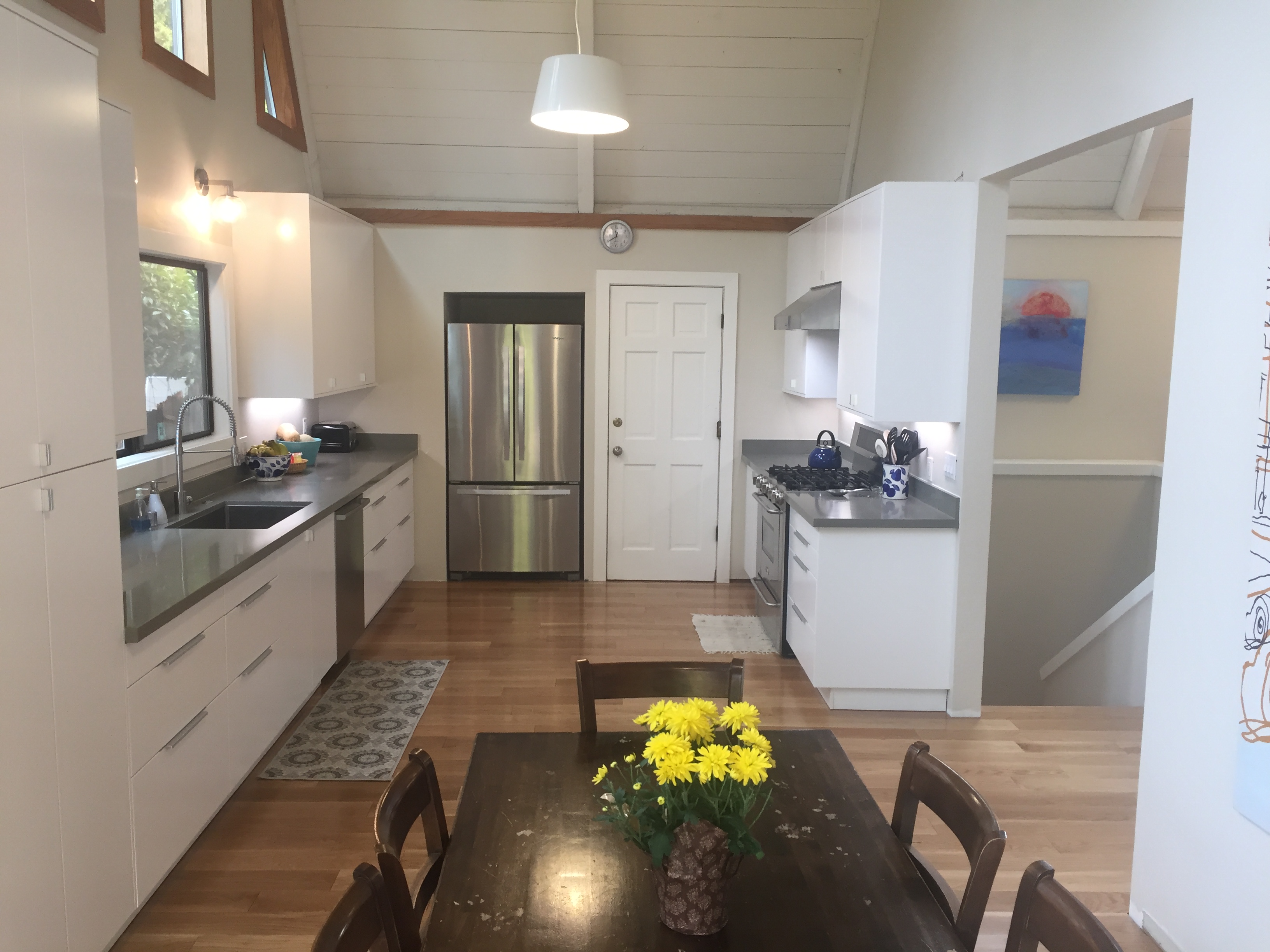 And from the opposite angle: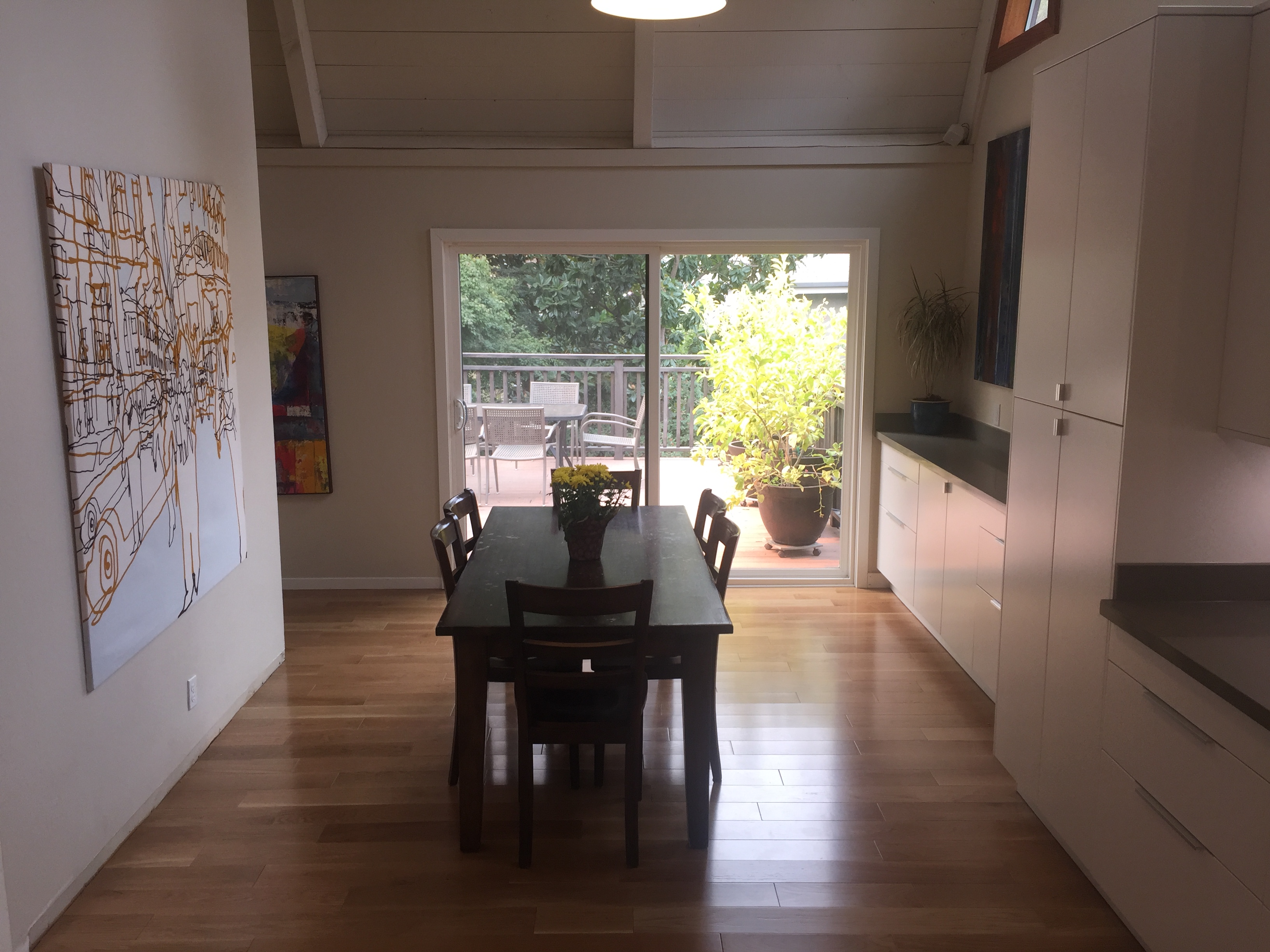 Here's how they turned their awkward kitchen shape into a miracle of function and beauty.