One of Jason and Shannon's top wishes for their new home build was a kitchen that made the most of their view of Okanagan Lake and the surrounding mountains.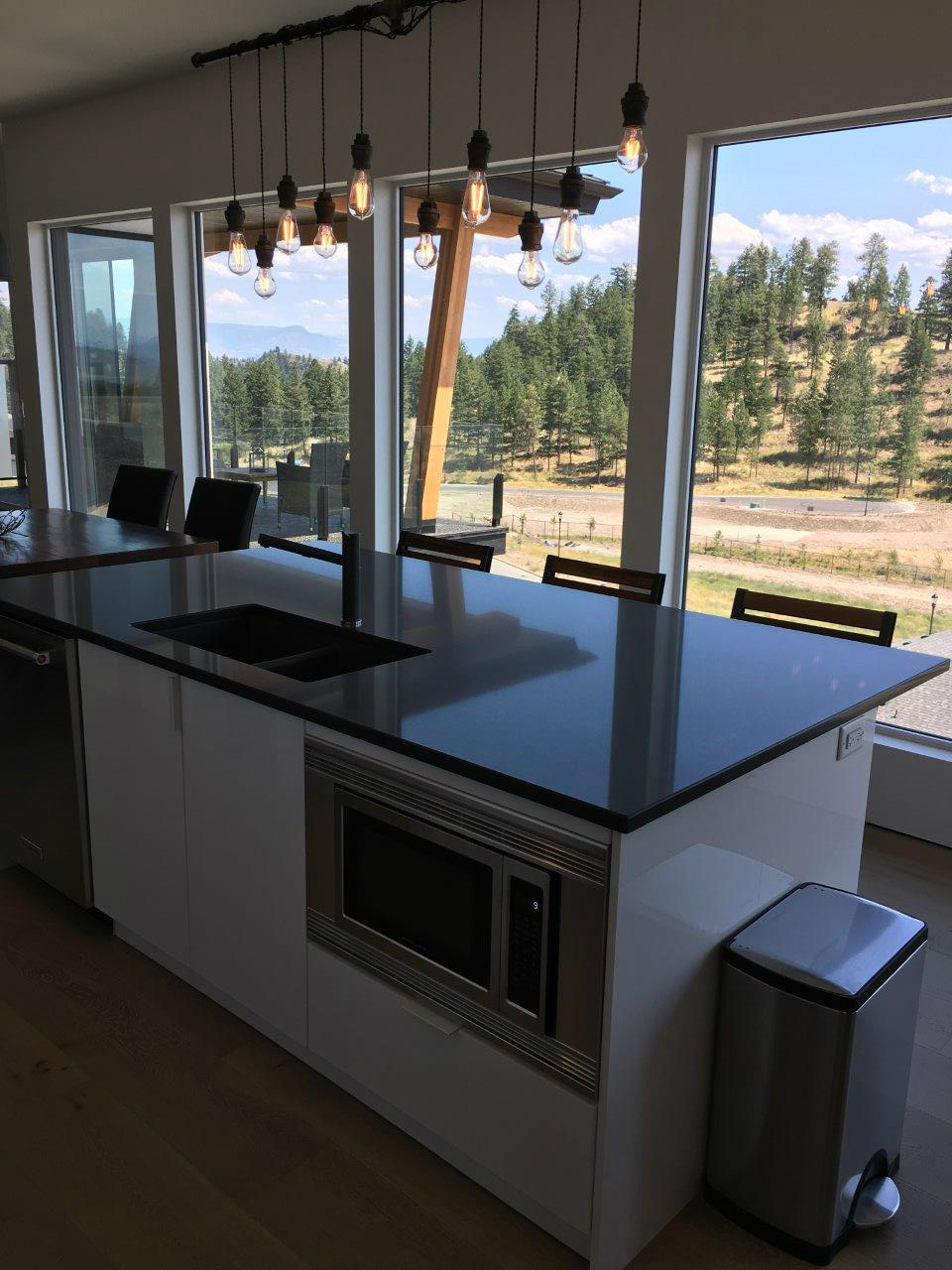 We spend so much time in the kitchen preparing food, eating meals, and cleaning up. I thought, we should be able to look at something nice while doing it. – IKD customer Jason
The couple also wanted a European style IKEA kitchen laid out in an open way. After struggling to make the IKEA Kitchen Planner work, they found IKD and it handed it over to us.