Finish off your transitional IKEA kitchen with these ceramic tile backsplash ideas. Transitional is today's most popular type of kitchen design. Why? Because it's simpler than traditional but more elaborate than contemporary. It fuses conventional kitchen elements with recent and current features.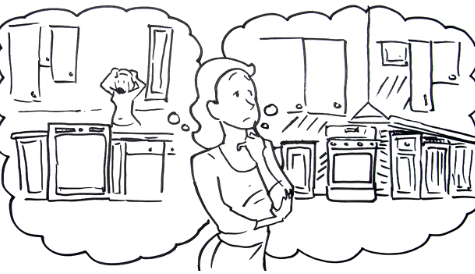 Transitional kitchens can be tricky, especially when the missing piece is a backsplash. Often, a backsplash determines the final look of your kitchen so you must choose wisely between stone, glass, stainless-steel and much more.
Stand the test of time with these ceramic tile backsplash suggestions
Teaching an old dog new tricks
A white subway ceramic tile backsplash seems to be a 'classic', yet it never goes out of style. Though it may seem as an old-fashioned choice, subway tile works perfectly with white kitchens. IKEA's ADEL door style combined with a butcher block countertop complete a transitional IKEA kitchen.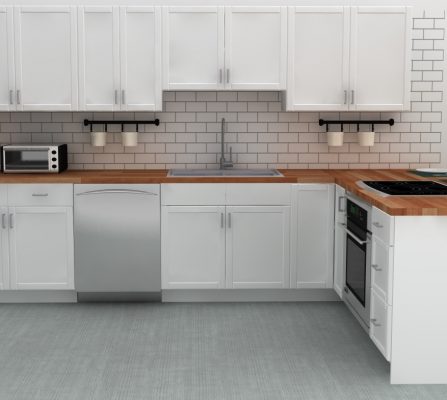 Try blending it with dark ROCKHAMMAR doors for a stunning contrast. A white or gray countertop will give tidiness to the look.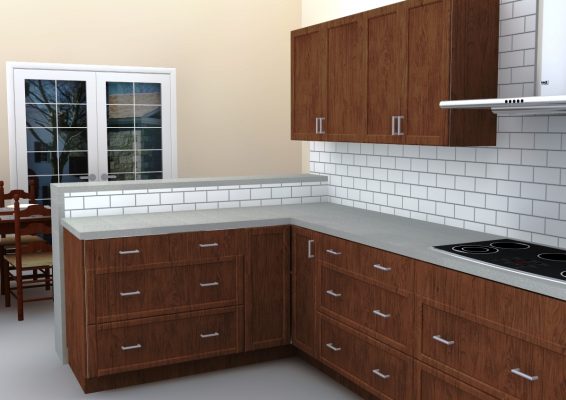 Getting the spotlight
Get everyone's attention in your kitchen with a bold colored backsplash. Ceramic tiles are extremely versatile. They are available in a variety of shapes, colors and styles to choose from. Earn a place in your neighborhood's Hall of Fame incorporating RAMSJO doors and a fearless color backsplash. In this example, we've used electric blue tiles.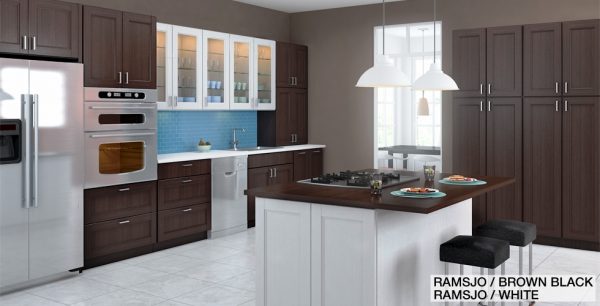 Tip: Combine two contrasting color door styles and a striking ceramic tile backsplash to get a transitional look.
Fashionable patchwork
Don't stick to a single color for your ceramic tiles. Why not trying mosaic tile? These will give a new bive to your transitional IKEA kitchen. Warm up your kitchen with colorful mosaics or cool it down with refreshing ones.
An earth-toned ceramic tile backsplash matches perfectly with ADEL white doors.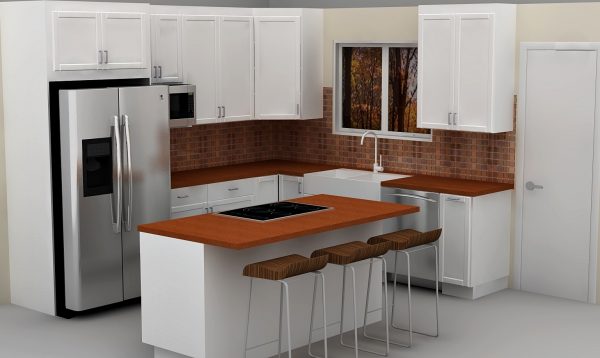 Tone down a warm kitchen with dark ceramic tile mosaics as backsplash.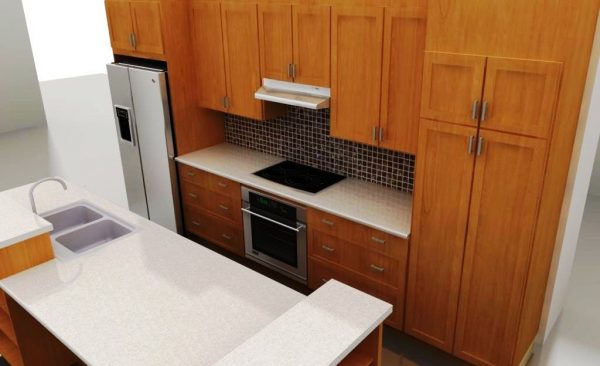 Transform an "OK kitchen" to an unexpectedly beautiful kitchen with these ceramic tile backsplash ideas.