Cyndi came to us with an interesting kitchen design challenge. She wanted her new kitchen to keep the same footprint as her old kitchen…but look completely different.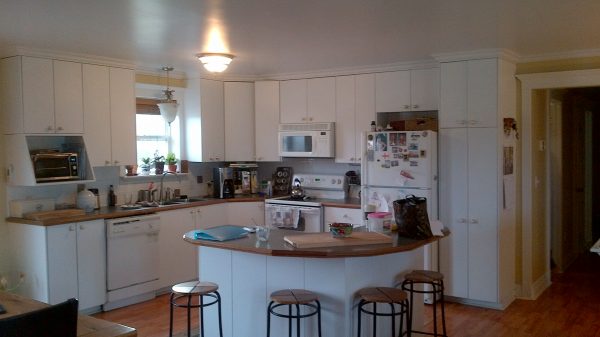 And after she visited the IKEA store in Ottawa, she knew she could get the custom look she wanted using IKEA and some out-of-the-box thinking.
We think we pulled it off, don't you?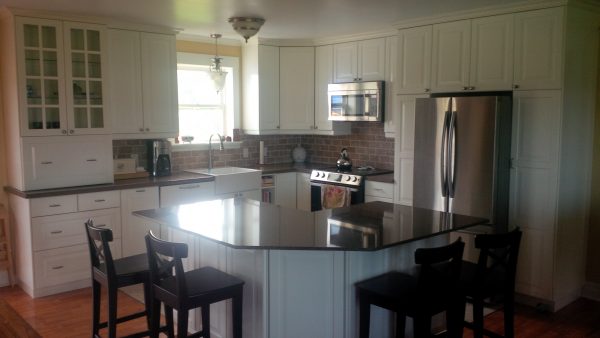 And by we, we do mean it was a collaborative effort between us and Cyndi. She was confident she could keep an edgy design risk like an L-shaped island and more, if she had an expert to bounce ideas off of. Frank, one of our IKEA design experts, was up for the challenge.
A Small Kitchen for a Family on the Go
Believe it or not, not everyone uses their kitchen the same way. The best kitchen designs put functionality first. So, how did Cyndi use her kitchen?
She and her family loved to cook. On the other hand, they're always on the go, either to work, school, or sports practice and travel games for the kids. It would be easy for this kitchen to fall quickly into disarray.
To keep the kitchen peace, her IKEA kitchen design needed:
Extreme organization to maximize the small space. Everything needed a place – and putting each thing in its place had to be a "no brainer."
A kitchen island to provide storage, counter space, and a focal point that really popped in the open floor plan. The position could also help create a work triangle to make the kitchen flow.
Special storage to tuck everything away when the kitchen was not in use. IKEA cabinets can easily be hacked to create attractive, custom storage solutions.
Let's look at the custom touches Cyndi and IKD designer Frank worked on.
An L-Shaped Island with More Storage
Cyndi liked the shape of her previous kitchen island but wanted something that looked more dramatic and would provide more storage.
The island is a combination of cabinets and drawers where Cyndi can store infrequently used items like vases.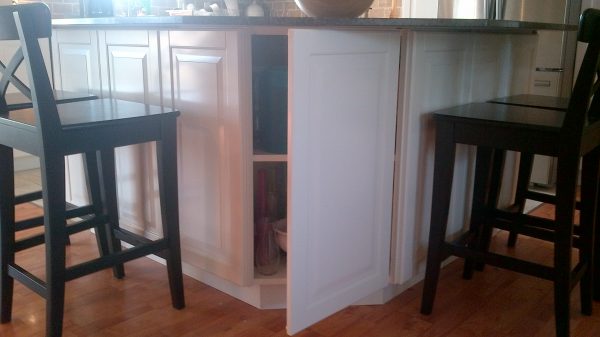 The "inside" of the island looks like this: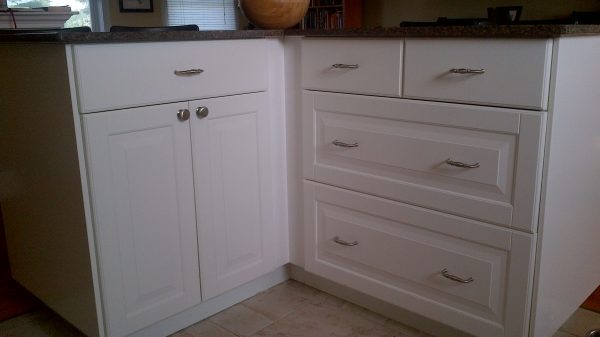 The dramatic look is achieved with a black quartz countertop (not from IKEA) against the white LIDINGO doors.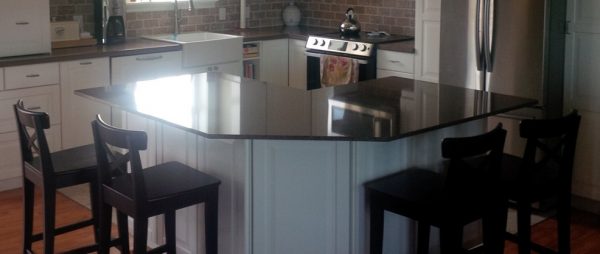 The dramatic "pop" happens thanks to the black quartz countertop and the INGOLF bar stools.
Custom Cabinets for this IKEA Kitchen
Functionality was at the heart of Cyndi's vision for her kitchen, but design mattered too. For example, she hated the microwave cabinet that jutted awkwardly from the wall.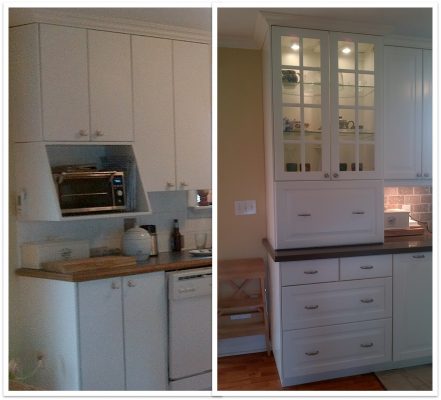 Cyndi wanted the storage here to look like a China hutch, which she achieved with white LIDINGÖ glass doors. (In fact, all of the cabinet doors and drawer fronts are LIDINGÖ).
See the cabinet that rests on the cabinet? Cyndi was looking for an appliance cabinet where she could tuck away those smaller items.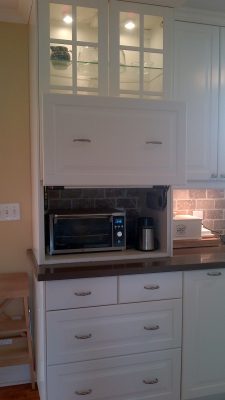 "I had been using the IKEA Home Planner to try to design a cabinet like this, but it wouldn't let me. IKEA doors and hardware couldn't create a cabinet with a door that would go straight up.
"IKD's designer, Frank, helped me design this piece using a 20" deep cabinet with a panel on the outside," Cyndi told me.
The real organization, however, happens on either side of Cyndi's refrigerator:
AKURUM high cabinets with pull-out drawers
created lots of storage for smaller items. To the left are pots and pans, and to the right are food items. Note too the labels which make sure everything goes back to the right spot.
And, let's not overlook this unexpected storage area right next to the sink.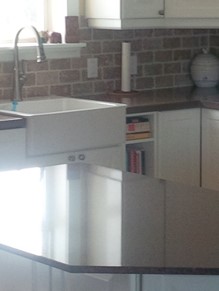 "IKD was so creative with the little extra space right here. All my cookbooks fit in this 9" filler cabinet."
The Final IKD Kitchen
Here's another view of Cyndi's completed kitchen:
Would Cyndi recommend IKD to a friend?
"Getting to work with an expert who could help me figure out the custom parts of the kitchen was great.
But what I really can't say enough about is the master list of shopping items I got from IKD. IT was so thorough. The staff at the Ottawa IKEA had never seen anything like it and were so impressed.
The best part about the list is that when you get home and you're surrounded by boxes and parts, the list tells you exactly what goes with what. You don't have to guess. That alone was worth buying IKD's services, never mind the design expertise and my beautiful kitchen."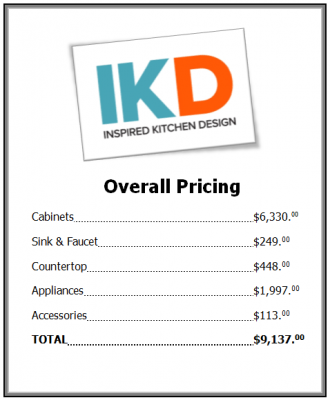 Thanks, Cyndi!
If you have custom cabinet needs, we're here to help. Take a look through our portfolio to see how we've created custom cabinets for our customers.