David contacted us wanting to know if we could bring his dream kitchen to life.
Hi, I'm looking for a sleek, European-style kitchen like IKEA . I like things clean, and tucked away and enclosed.
There's not much that I like about my kitchen now. I've bought all new appliances and an exhaust hood. I like ABSTRAKT style cabinets and BLANKETT handles.
So what was David working before turning to us?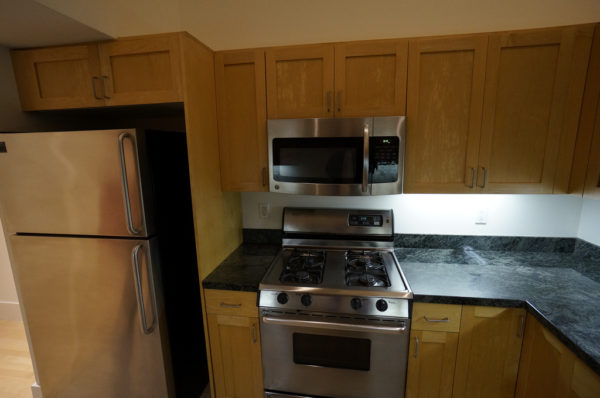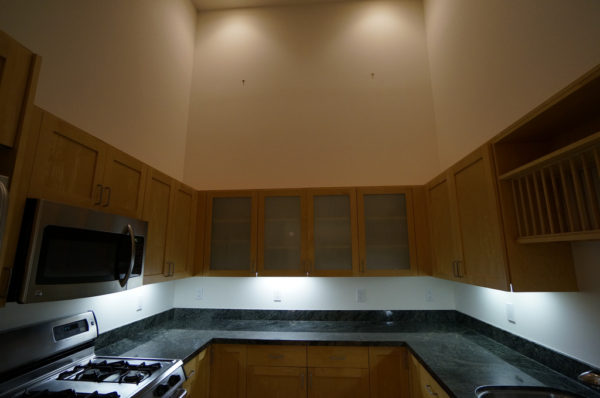 With new kitchen appliances being installed, David seized the opportunity to modernize the look.
Which features were needed for this IKEA kitchen design?
Different spot for the refrigerator to make it look tucked away

Space above the stovetop for the new exhaust hood

A larger, more modern sink

Tall cabinets for food storage

Room for small appliances
See how the IKEA kitchen design looked
Our IKEA Kitchen Design for David kept the original layout for the room with only two major changes.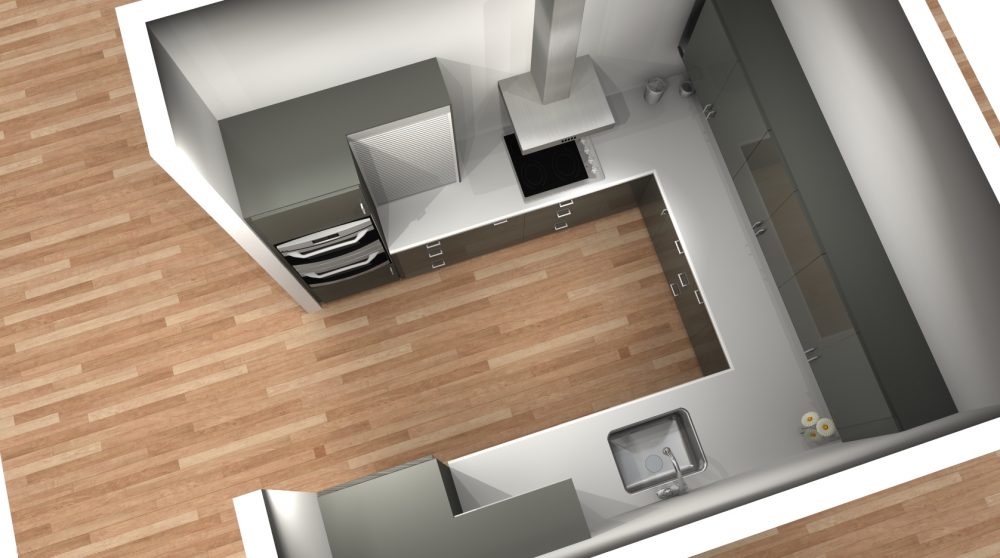 The double oven cabinet is now an integrated part of the design and we added an AVSIKT appliance garage to keep small appliances out of the counter.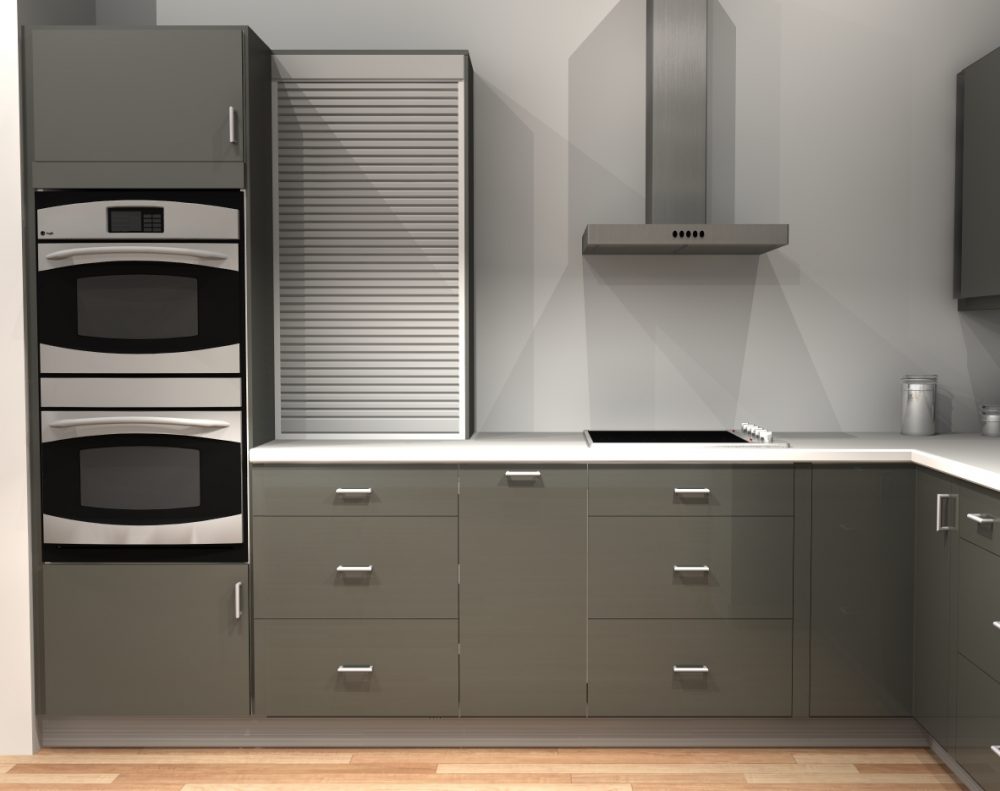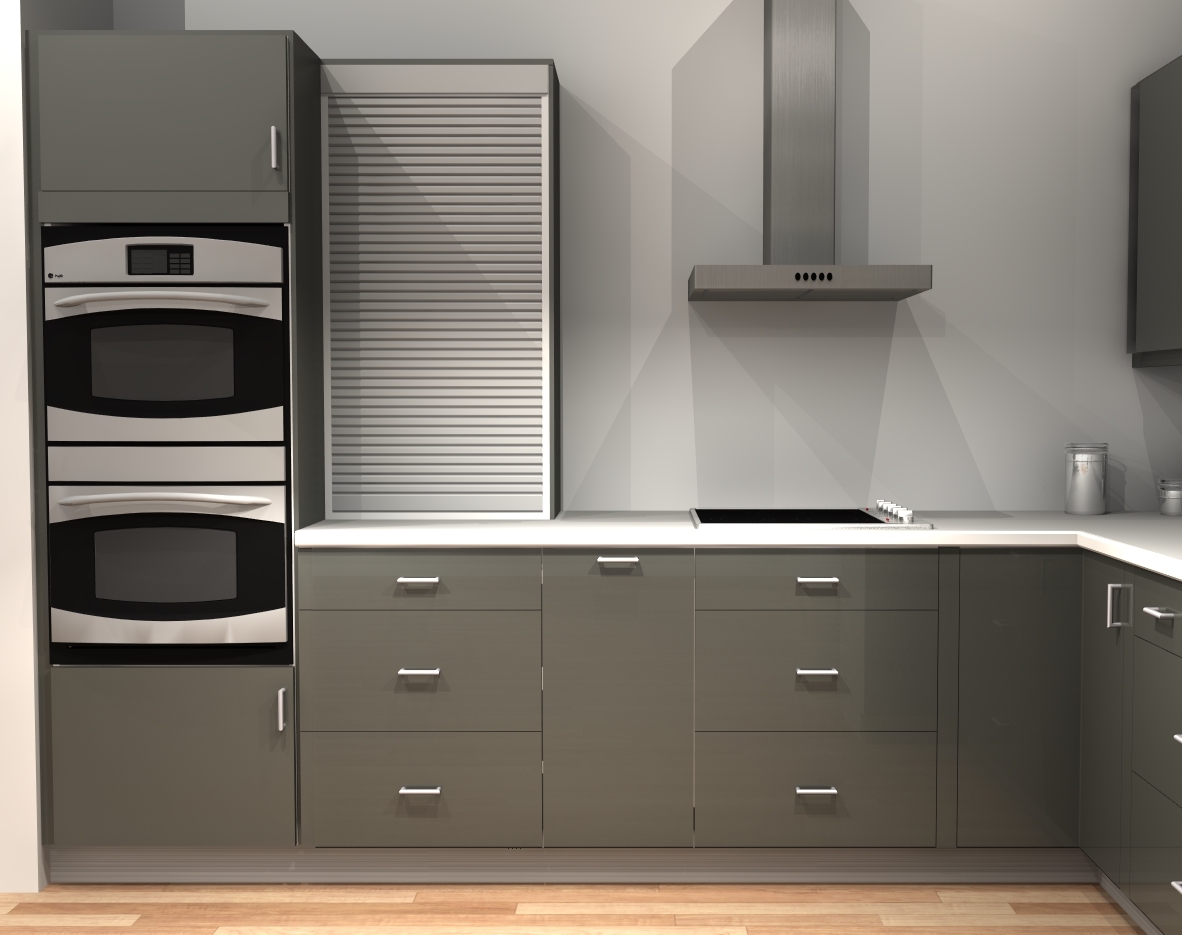 We split the stovetop from the oven. David wanted two ovens in his kitchen, so we moved those to where the refrigerator used to be. They weren't as deep as the refrigerator and looked more tucked-away in that space.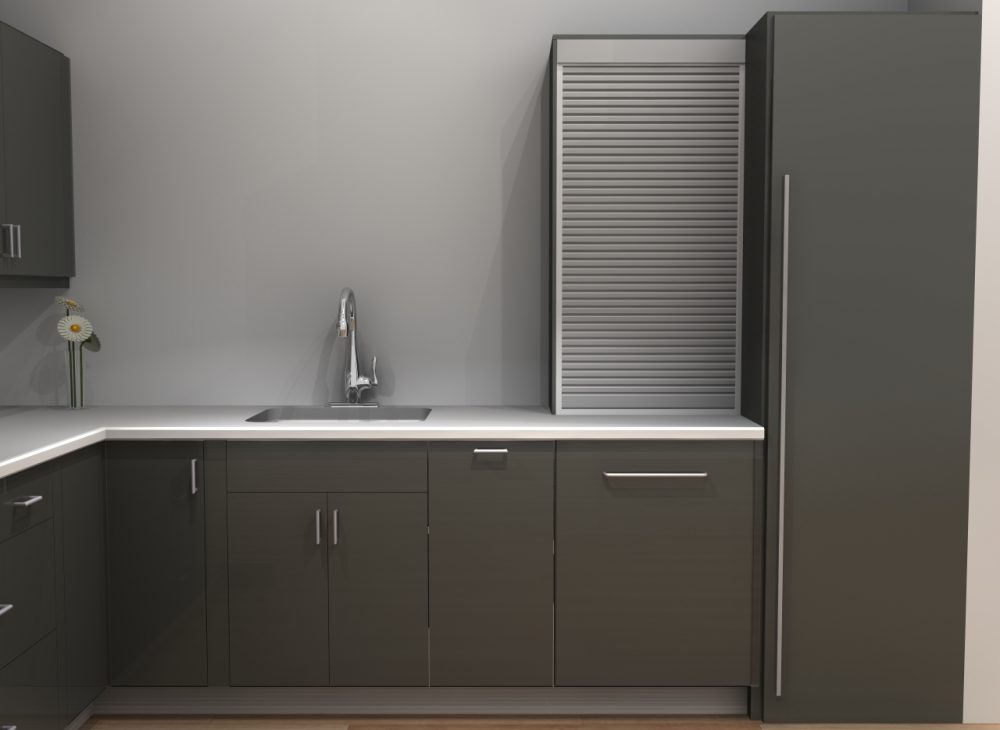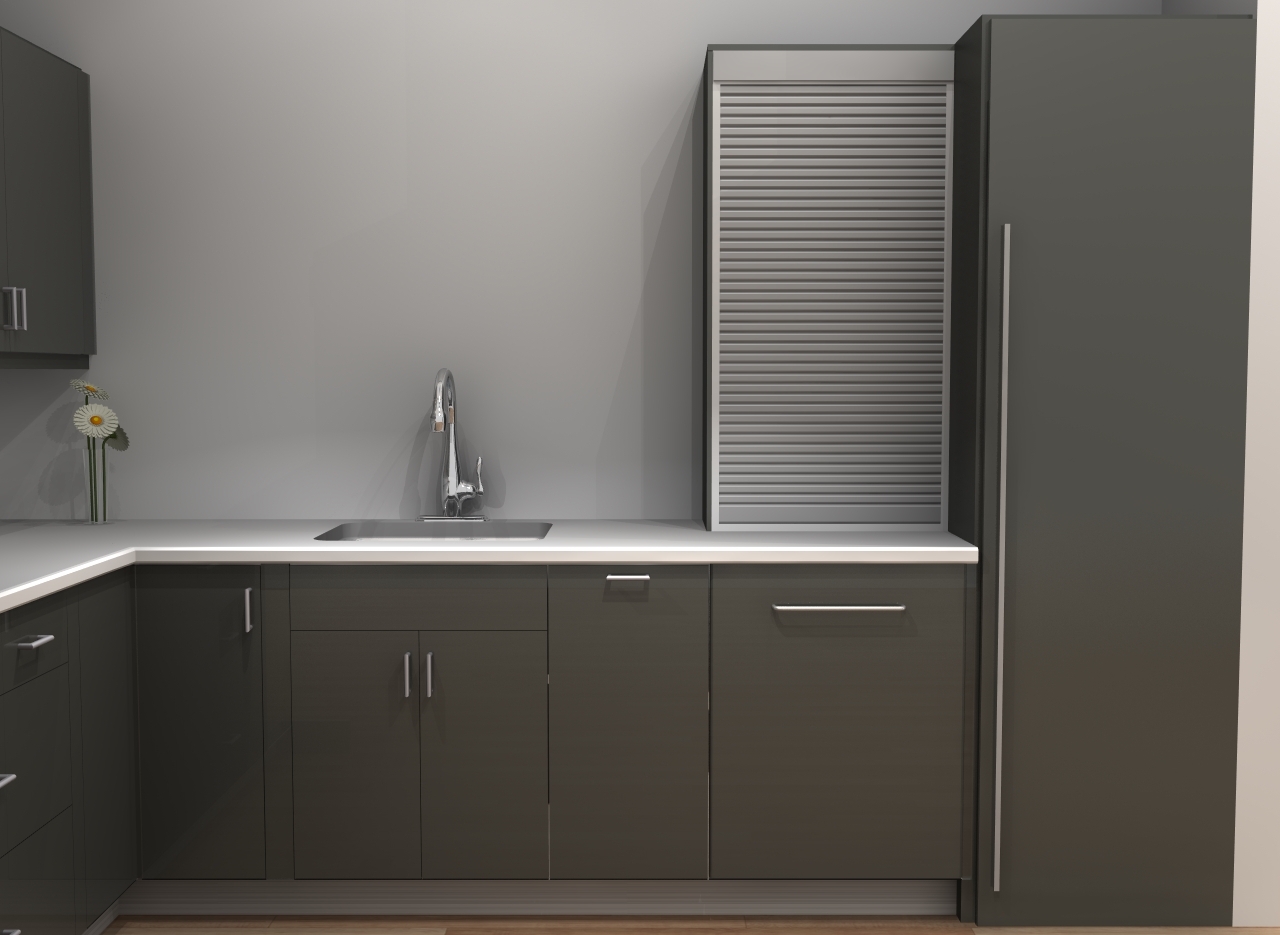 On the opposite wall, a newer, integrated refrigerator was tucked into the corner. To make look like another cabinet within the kitchen, we used PERFEKT panels for integrated appliances in a high-gloss gray finish. Its sleeker design made it look less obvious than before. And the dishwasher was hidden behind another panel for integrated appliances to the left of the fridge. Can you spot it among the other cabinets at this wall?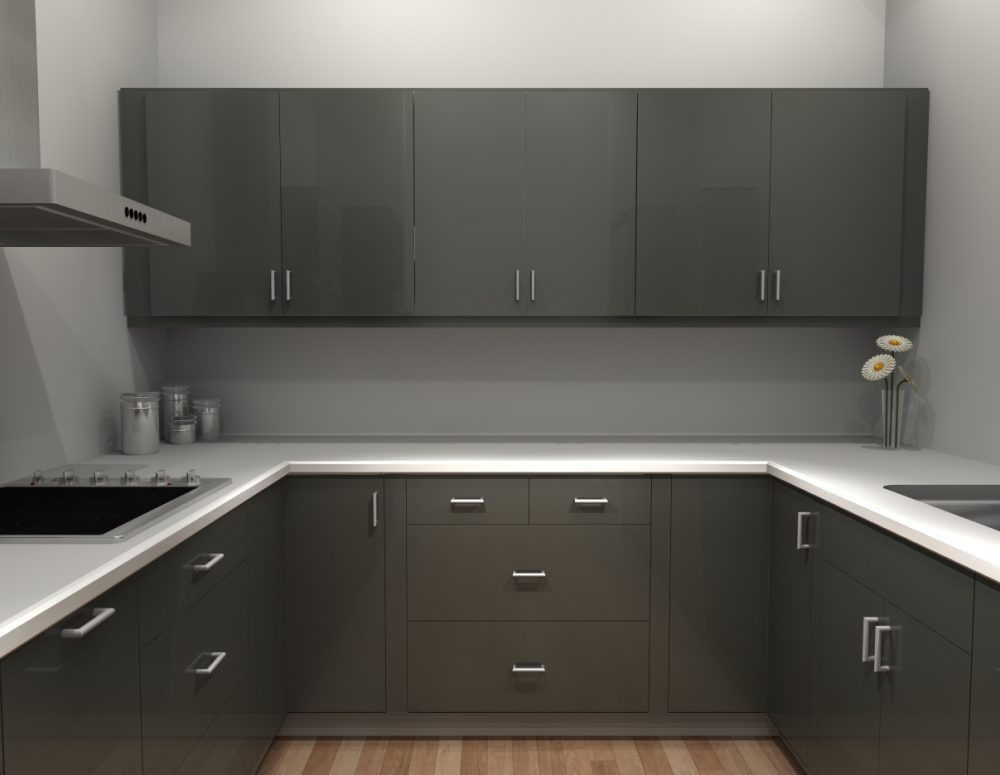 David liked the upper cabinet storage space of his old kitchen, but there were so many cabinets that the space looked cluttered. Not sleek at all.
We instead arranged the upper storage space above the one wall, using wall cabinets in a high-gloss gray ABSTRAKT finish cabinets. (Discontinued)
David did needed only one revision based on the advice of his kitchen installer. And here's the final result: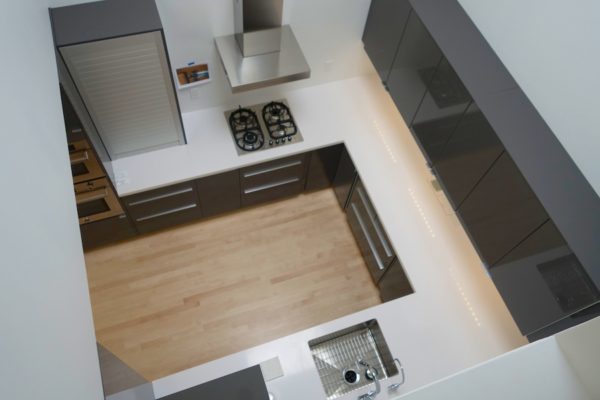 Sleek? check.
European style? check.
Appliances tucked away? check.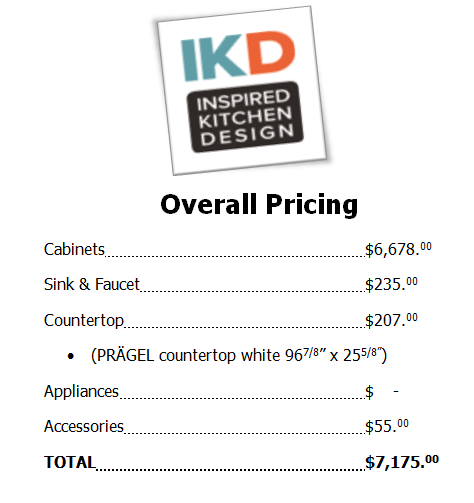 Do you want a modern IKEA kitchen like David, but you're stuck trying to figure it out? What issues are you having? Ask us in the comments. We love to share ideas.