It's no secret that IKEA's cabinet boxes are great bones for your kitchen. When it comes to doors, however, there are a multitude of options to consider. Dendra has a variety of beautiful and highly stylized doors that inspire and delight. Between their highly personalized service, thoughtful green options and artisanal designs, Dendra is eager to help you create your dream kitchen.
This week I interviewed Scott Ankerson, the Owner of Dendra. Dendra is based in Portland, Oregon and also has a branch in Phoenix, Arizona. Both branches service the United States.
Why do your clients choose custom doors rather than IKEA doors?
IKEA has a great product. They have great hardware, some of the best out there. They are spending more on advertising and are pushing to have a 15% part of the US market.
But, I think people are tired of cookie cutter. IKEA offers about 20 door styles, but those styles may not suit you. You use your kitchen every day. You want it to be functional and you want it to be your style. Dendra has a totally custom product that we offer. Most of our clients want a flush or slab style door with natural woods that are in sequence. A shaker door style is still extremely popular in a painted finish or natural wood. Clients choose us because they know we will help them get the beautiful and high quality kitchen of their dreams.
We also make doors for IKEA's old AKURUM line. People installed the older AKURUM system over the last 15 years and if they want to redo the older doors, we can make them new ones in any style.
Why do your clients choose you?
My project manager Devon and I work with the clients and do all the repairs. Devon's architectural degree is invaluable. He designs, contracts and installs IKEA kitchens, while also overseeing the employees in our shop. Part of his time was in IKEA in Seattle, where he handled a huge amount of IKEA kitchens.
My background is in design and installation, in both Portland and Seattle. I was also trained at the Seattle in IKEA by the IKEA kitchen staff and the after-sales team. We went over everything from installation, planning, after sales warranties, using the planner, good practices and IKEA's vision for design style.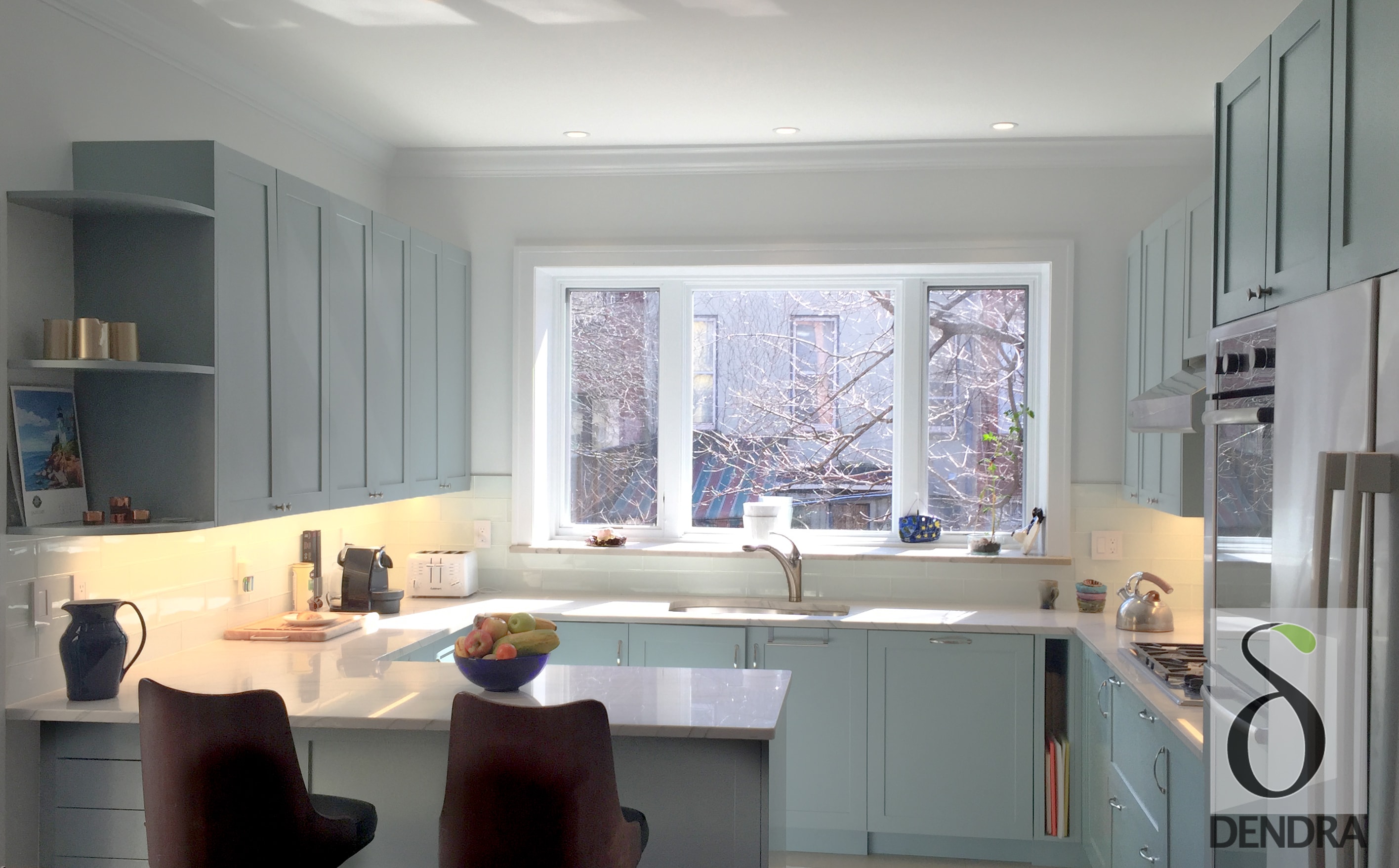 Devon and I work hand in hand with clients in the design and prep phases of projects. We don't hand off or trade clients; we follow them through the entire project. Our customer service is very personalized since it's me and Devon who do the actual work.
Clients really appreciate this. Plus, we really get to know our clients. It's wonderful to cultivate relationships with them. It's also wonderful to make them happy. We pride ourselves on this.
What do your clients say about Dendra?
Our clients would say that we have a lot of knowledge to pass along throughout the renovation process. We are really involved with our clients every step of the way. Often we are troubleshooting for our clients, and not necessarily for cabinets. This helps ensure that problems don't arise during the installation phase.
Both Devon and I have construction backgrounds, so this gives us both a good eye for how things should look. This is valuable information we can pass along to our clients. Lots of homeowners do their own contracting. Devon and I find ourselves giving our clients helpful knowledge during the process, telling our clients the order of operations for things.
Do you ship outside of the USA?
Currently we ship to the lower 48 states, though we'd be open to other places. Get in touch if you're located elsewhere but are interested in our doors.
What's the most valuable insight you can share about getting custom doors?
Your kitchen is what YOU want. The goal of remodeling is to make a space exactly what you want, to make a space that is yours. It should reflect your personality and how you want to live each day. Dendra allows you to create YOUR perfect space by making sure you get the exact style and look you want.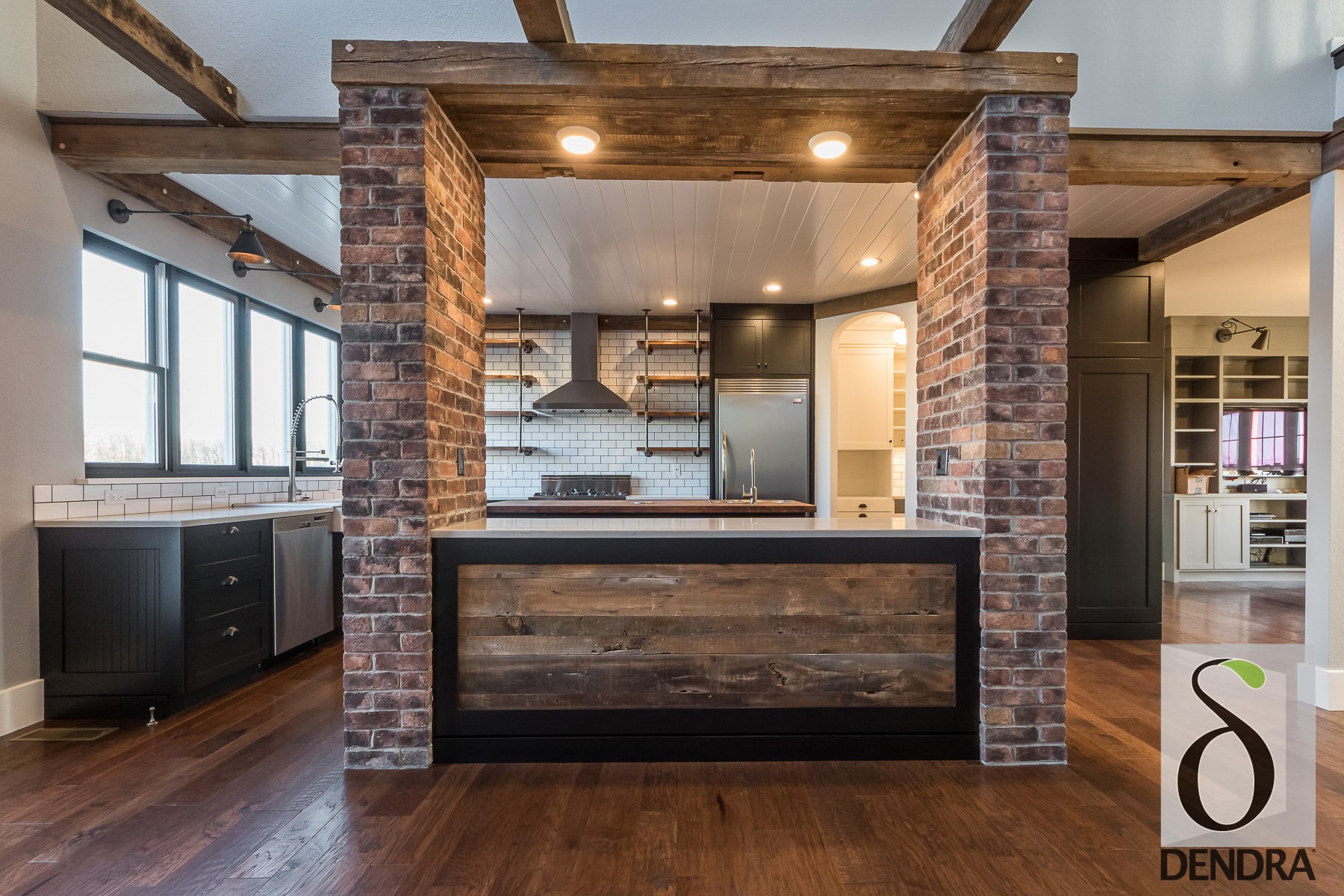 If we don't carry it, we will find it. We have lots of samples with staining, reclaimed wood, etc. Remodeling is ultimately how you will make a space truly your own. Hopefully we can do that by providing a door style that you will love.
What do you wish your clients knew?
For future clients, we will do everything in our power to make your kitchen what you want it to be! For clients in general, I'd say that it's important to keep in mind that construction is tough for everyone: homeowners, subcontractors, laborers, journeymen. It's just a tough process with lots of moving parts.
To survive construction in your home, I'd say that a glass of wine will definitely help you out! That, and communication is key. To get the most out of the experience, stay on top of things. Check in with your people. Check in with the city about permits. Keep calling! Stay on top of it. The subcontractor has many clients and the squeaky wheel gets the grease. You aren't nagging or nitpicking, just checking in.
Are there door styles that are better for certain lifestyles?
With high traffic areas, or for homes with kids especially, a natural wood won't show marks as easily as a painted finish, glass or stainless. Natural woods in general, if banged or nicked, won't show different colored material underneath it if chipped. Painted doors will show something different if they are nicked.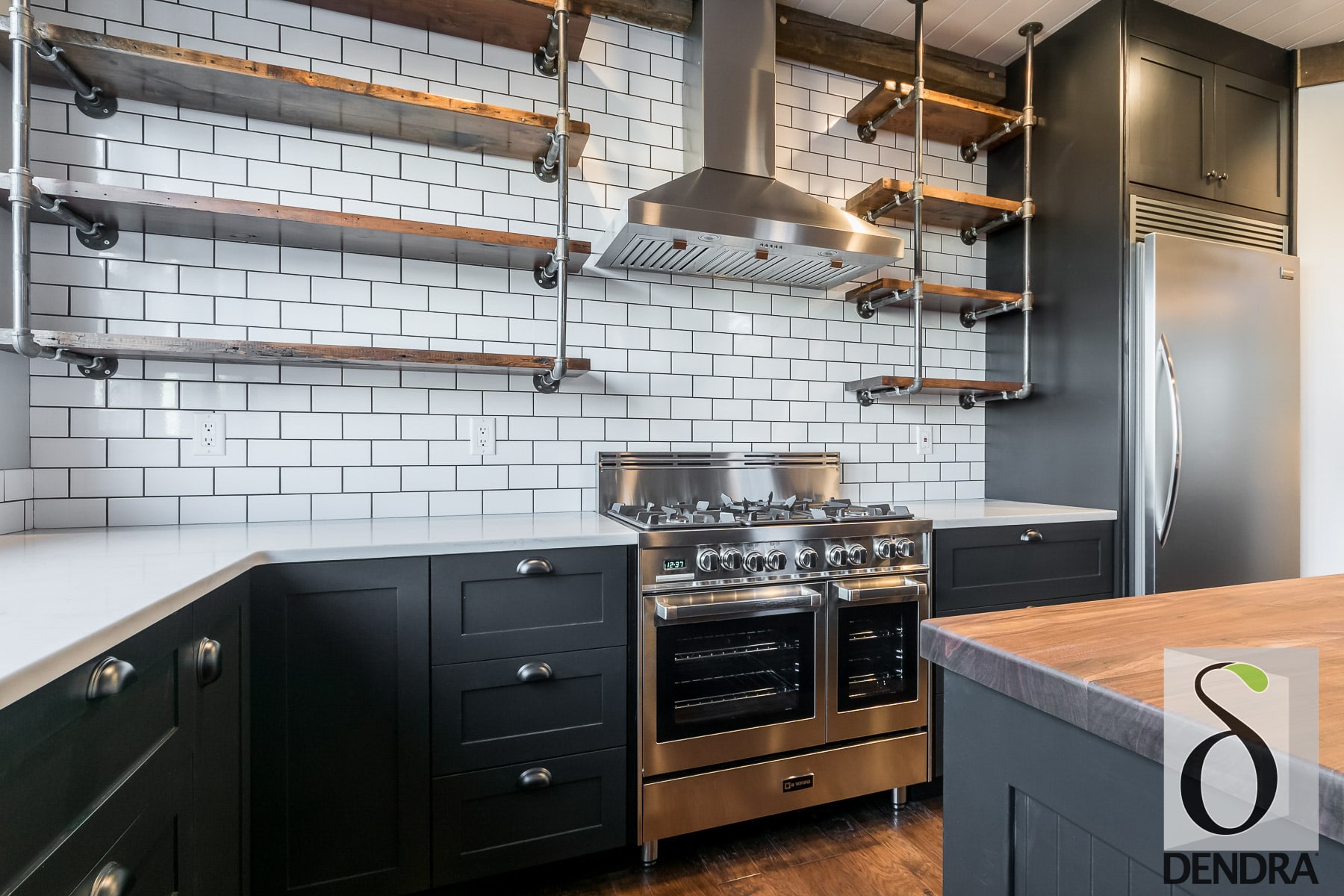 At Dendra we like to use solid woods. They are more more durable and timeless. A solid wood will wear better with higher traffic. However, everyone has their own way of living. Someone may want a high gloss or stainless, which is fine if you don't mind cleaning a lot or other people dirtying it up. Stainless in general is more maintenance–it will show even one fingerprint.
It's your kitchen, however. Get what you want! We provide extra paint just in case you need to do touch-ups in the future.
Do you have green/environmentally friendly options?
We are from the Portland area, which is a great community for green options. We work with a lot of local companies to get products that are eco-friendly. Water-based products have come a long way. Historically water-based products didn't have great longevity and didn't handle water well, but that's changed.
Our wood is locally sourced: walnut, oaks, firs, maples. We also work with companies that have reclaimed wood, too. We do lots of stuff by hand, so it's man-powered instead of oil or machine-powered.
IKEA in general is mindful of their green aspects and the products that they use. Even how they ship is really thoughtful.
—
Thanks for being one of our trusted cabinet door manufacturers, Scott! We're glad to have your team working in tandem with IKD.
If you're looking for unique cabinet doors and live in the US, get in touch or check out Dendra's Facebook page.