Edit as of September 26th, 2016: These wall panels have been already discontinued by IKEA for most of its markets.
Changing your backsplash is a quick and easy way to update your IKEA kitchen without spending lots of money. Made from a melamine laminate, IKEA wall panels come in different patterns. Each is reversible, giving you two different options for your project.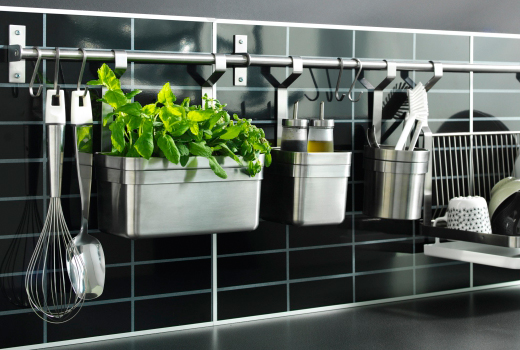 Although IKEA markets these wall panels for use as a backsplash behind kitchen counters, as they are resistant to heat and water, the panels can add a unique twist in nearly any room of your house. You can install Ikea wall panels rather easily in an afternoon.
How do I install FASTBO wall panels from IKEA in my kitchen?
Before you begin: Determine which side of the Ikea wall kitchen panels you want visible after the installation. Two options are available: stainless steel and aluminum, and solid black and black tile. FASTBO wall panels are suitable for walls behind kitchen countertops and all types of cooktops, except gas.
ALSO: Measure the wall to determine how many full-size pieces you will need; Ikea wall panels come in one size: 16 7/8-inches by 24-inches.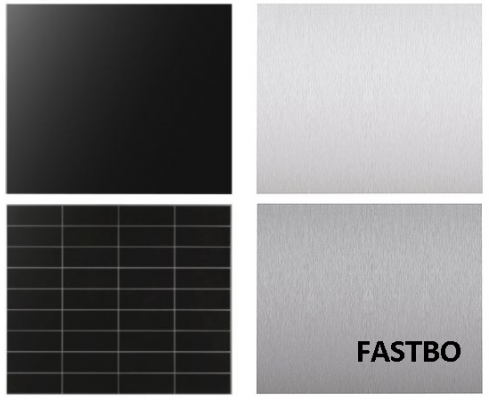 First of all, wipe down the walls where you plan to install your panels with a damp cloth to remove any dust or dirt.If you're installing the IKEA wall panels in your kitchen and there is any kind of buildup behind the counters, use warm soapy water or a wall-safe kitchen cleaner to wipe down the walls.
Apply 3-inch-long beads of panel adhesive to the backside of the paneling, making sure to evenly cover the edges. Apply a zigzag pattern of adhesive around the edges of the paneling to ensure a secure fit.
Place the bottom of the panel on the bottom of the area above the counter where you will install the paneling so it is level, then press the paneling to the rest of the wall, making sure to keep the product straight and in line with both the bottom and side of the wall.
Install the rest of the full-sized panels as needed until the wall is completely covered or there is no more room for a full-sized panel.
Measure the remaining space and mark these measurements on a panel. Draw a level line based on this mark as a cutting guide. Use a table saw to cut the Ikea wall panel to size, and install it in the same manner as the full-size panels.
Make cuts in a panel to accommodate any outlets or switches. Install the panels up until the piece that you need to cut is next, and measure where in the panel the outlet will come through. Use these measurements to cut a hole in the panel with a jigsaw and install the panel in the same way as the others.
For more information about IKEA products and accessories to improve your kitchen, check out our related entries: