The IKEA Home Planner seems like such a good idea at first. For no cost, you can build the IKEA kitchen of your dreams and send a 3D design and shopping list to your local store, where you can pick up everything you need.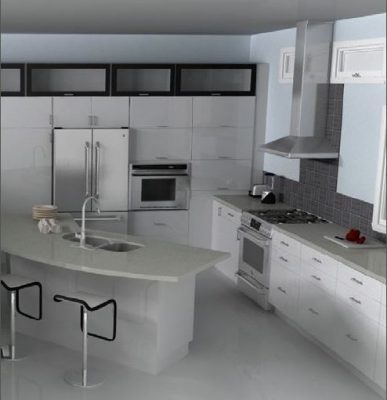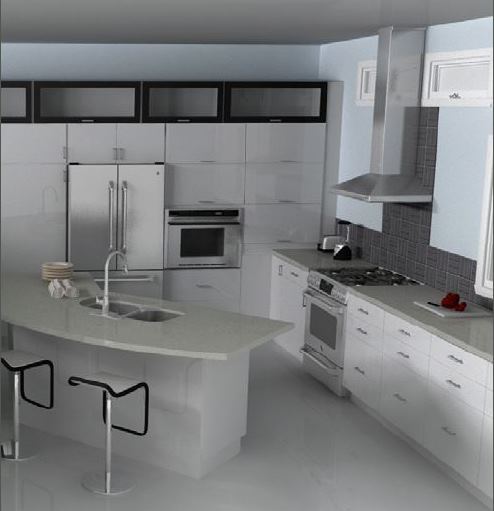 Right?
The reality is that the IKEA Home Planner is really hard to use if you're not a professional kitchen designer. It's not really an IKEA kitchen design tool.
Good kitchen design requires a great deal of expertise and incredibly careful attention to detail.The IKEA Home Planner is just that: a planner, and not a designer. It can give you a rough idea of what you're looking to do in your kitchen. But a rough idea doesn't make for a well-designed kitchen.
It takes years of experience to work with kitchen designs and find solutions that may not be obvious at first glance. The Home Planner can't give you that.
And from what our clients tell us, it's simply frustrating to use! The Home Planner's limitations can create tiresome extra work for you AND rack up unforeseen costs.
As we see it, there are five limitations of the IKEA Home Planner that can make-or-break your kitchen remodel.
Limitation #1: You Can't Close that Gap Between the Cabinets and the Ceiling
A gap between the cabinets and the ceiling of your kitchen is inevitable. Kitchen ceiling heightis typically 96." But wall cabinets end up falling 3" to 12" underneath that.
Homeowners typically want to seal off this "dead space" because it accumulates dust and grime and it ends up looking unfinished and hence, unprofessional.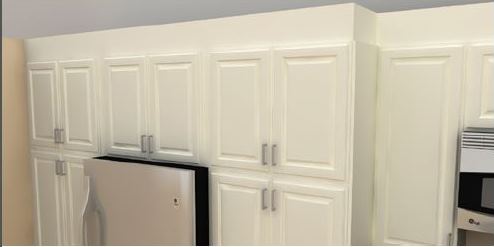 With other cabinet brands, this procedure is done with a combination of moldings or strips made specifically for this purpose. IKEA does not offer these options.
The solution with IKEA kitchens is an IKEA "plinth or a PERFEKT cover panel. You'll need to cut either down to size to close the space depending on the size of the gap.
The IKEA Home Planner won't allow you to design with these pieces. And, it doesn't calculate the costs of these in the shopping list. Imagine being in the middle of installing your kitchen only to find out you need to go back to the store to buy more items!
Limitation #2: Forget About Countertop Support
Most countertops require additional support when there isn't enough cabinet support.
Not sure where that might be? Look for this:
a dishwasher at the end of a row
two appliances together, such as a trash compactor and dishwasher
an open space for a desk without a cabinet at the end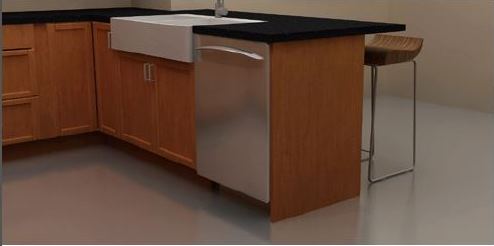 These examples all require additional countertop support.
The IKEA Home Planner won't allow you to design with these panels, nor will it calculate them in the Home Planner price list. The panels need to be purchased separately and in addition to your cabinet selection. The panels also need to be cut down and match the color of your cabinets.
Don't leave your spouse holding your counter up while you rush back to the IKEA store for these supports.
Limitation #3: Your Refrigerator Will be Naked and You Can't Do Anything About It
Most good kitchen designs frame the refrigerator with panels on each side. There are two good reasons for this: the first is that the sides of the refrigerator are concealed and the refrigerator is therefore better integrated into the cabinets. Secondly, the panels offer better support for the deep (and ultimately heavy) cabinet over the refrigerator.
Again, you'll need to purchase PERFEKT panels that match your cabinets, and cut them down to frame the refrigerator. Again, the Home Planner won't include them in the design or add them in the price list.
Limitation #4: You'll Have No Idea How Many Knobs, Handles, or Legs You Really Need
Figuring out how many of these items, plus toe-kicks and fillers, you'll need should be easy. However, the Home Planner typically calculates too few or too many pieces.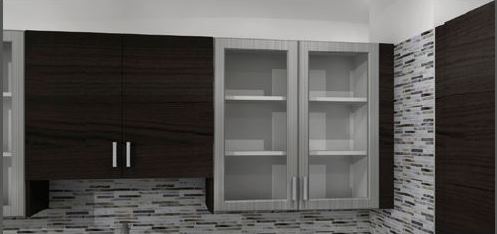 When there's too few of these items, you will most likely end up having to drive back to IKEA to buy the rest of these pieces to complete your installation. This unfortunately equals more time, money and energy wasted.
Limitation #5: Curved and Angled Walls Not Allowed
Most kitchens have 90-degree corners and fewer still have 45-degree corners. But there are quite a few kitchens with curved walls or corners with either more or less than the standard 45 or 90 degrees. This creates yet another difficult situation for the homeowner having to interpret the complicated IKEA Home Planner.
Good design is even more critical in these situations because it's easy to lose a lot of space in the corners of your design. Providing proper, professional spacing is critical so that the newly-installed drawers and doors don't collide.
The "easiest" way to get around this is to draw this part of your design on paper, and then manually add the necessary items into the Home Planner.
This is where having a professional kitchen design can really help you out. It takes the guesswork out of making these kinds of decisions.
Work With Us Instead
Our ebook, 5 Reasons Why IKEA's Home Planner Won't Give You a Professional Design, tells you how to get around the limitations of the IKEA Home Planner.
It's critical to get your design right the first time. Why tear out your hair using the HomePlanner, when you can hire us for only $295? We have years of experience designing beautiful IKEA kitchens. We use our IKEA kitchen design tool to give you a beautiful, 3D rendering of your kitchen design, complete with accurate shopping list.
To start your own IKEA kitchen makeover, get in touch with one of our designers today! Also, check out some related blog entries: