Hands down, this is our most dramatic IKEA kitchen "before & after" ever!
This is Amy's brand-new, all-white IKEA kitchen: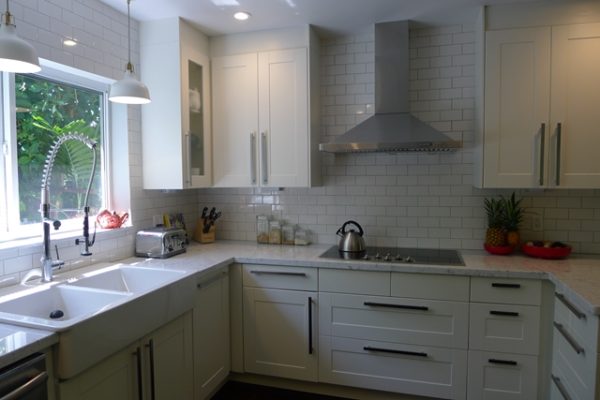 Gorgeous!
Would you believe her kitchen used to look like this?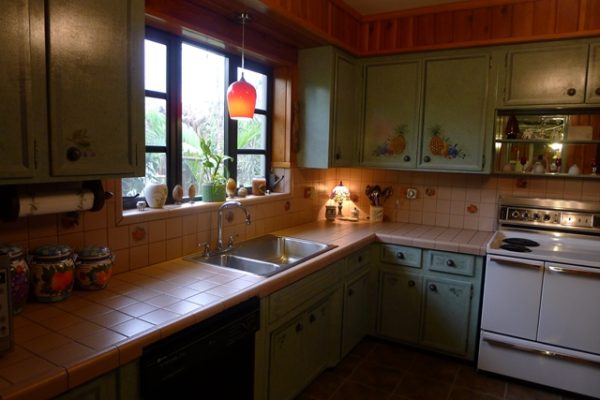 Yes, that's the same kitchen space. Amy's house was built in 1950 – and it had never been renovated. Ever. It still had its original 1949 stove and oven, all wood paneling. Everything was out of date (including the door pineapples).
This kitchen needed an Extreme Makeover: IKEA Edition. Handsome Ty Pennington wasn't available, but IKEA (and IKD) came to the rescue.
Designing Amy's Social IKEA Kitchen
Amy already had IKEA in mind for her kitchen when she found IKD on Houzz.com.
Amy's kitchen design meant the wall next to the refrigerator would need to come down. Aside from that, she knew she had to work with what she had.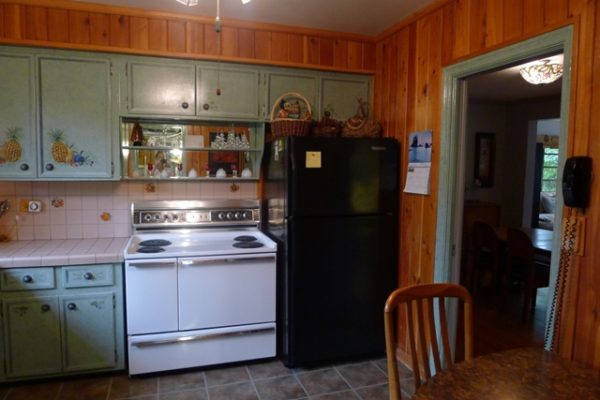 Amy was inspired by one of our kitchen designs she found on Houzz. She especially loved the island in the middle of the kitchen, with the bookshelf underneath, but knew it wouldn't work for her space. Also, she wanted more of a modern look.
"I would have loved to have had a work triangle in my kitchen. But I wanted to have an eat-in kitchen more than the work triangle. The condo we had previously had a social kitchen and we loved it. Separate sections for prepping, cooking, and refrigerating would have been nice, but that wasn't going to work for me.
"That kitchen design I saw gave me the idea of having a little peninsula though. I knew I wanted to work with IKD."
A Bright and Open Kitchen Design with IKEA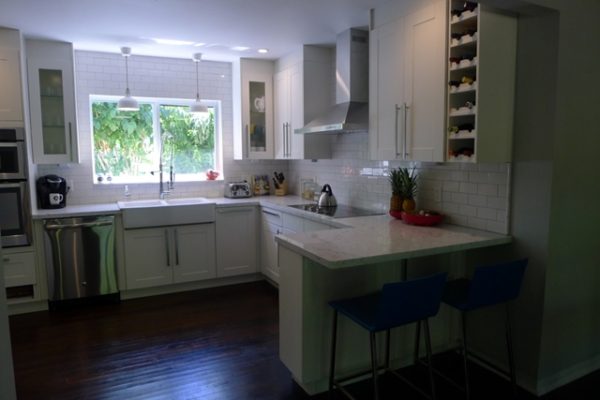 You can see how white ADEL doors for AKURUM cabinets really brightened up the space. The contrast with the dark floor really makes the white pop.
The little peninsula makes the kitchen social. The bar stools are from CB2, but you could also purchase the very similar BERHARD bar stools from IKEA.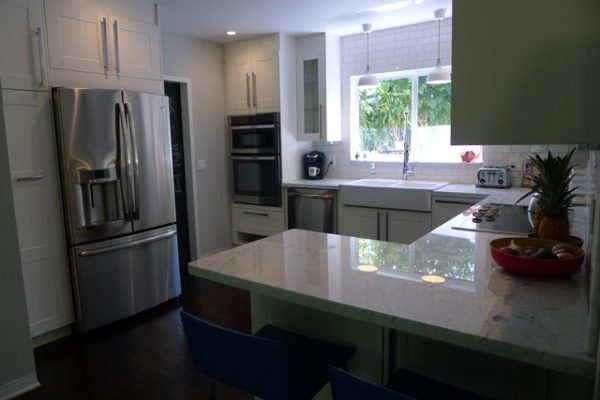 VINNA handles really bring the stainless steel appliances together with the cabinets.
The refrigerator, microwave, oven, and refrigerator are not from IKEA. But that's a DOMSJÖ double-bowl sink with a Kraus faucet [ed. note: get the look with IKEA's HJUVIK faucet]. To the left of the refrigerator is an AKURUM high cabinet that works like a pull-out pantry.
Amy really loves that little shelf at the bottom of her microwave/oven combination. It's the perfect place for all the cutting boards her family uses on a daily basis.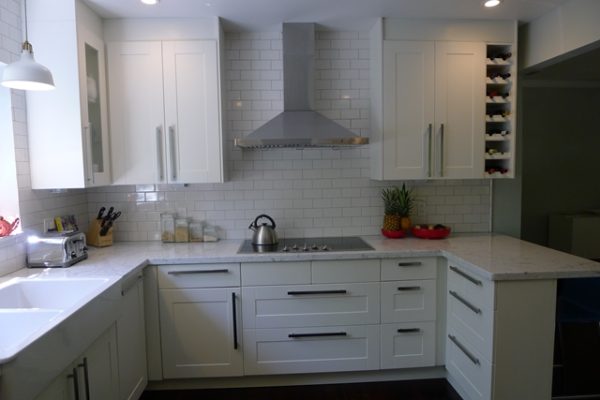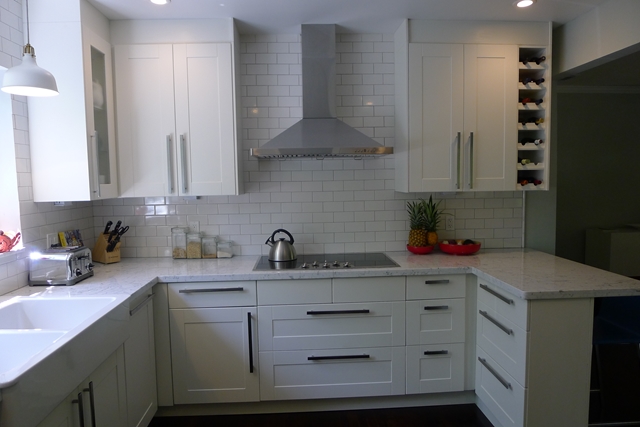 The extractor hood is from Z-Line, but IKEA's LUFTIG extractor hood is very similar in style.
"IKD was so helpful in figuring out which of my ideas would work. I wasn't sure what to put at the end of the cabinets next to the island. IKD Kitchen Designer Ana suggested the PERFEKT wine shelf you see here. Which is perfect, because our friends are always bringing bottles of wine and sparkling water when they visit."
Shop Online or Visit the Store?
Amy has some words of advice for IKD customers. Amy ordered her IKEA kitchen online, but wishes she had driven to the store and picked it up herself, for two reasons:
It took several weeks for her to receive all the parts for her kitchen
She purchased her kitchen right in between kitchen sales! If she had bought from the IKEA store directly, she could have gotten the discount retroactively. Because she bought it online, she didn't have that flexibility.
So, Amy wants you to know: suffer the wait time in the store! Staff are much more willing to work with you.
Oh, and: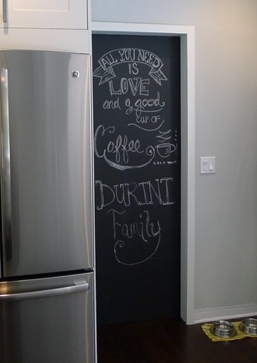 Speaking of IKEA Kitchen Sales…
IKEA USA is having a kitchen sale right now. Don't miss out like Amy did! If you're thinking of upgrading your kitchen, get started with IKD today so you can purchase your kitchen during the sale.
Correction: the previous version of this blog post incorrectly stated the bar stools, faucet, and hood were from IKEA. We regret the error.