Whether you like Halloween or LOVE Halloween, IKEA has everything you need to celebrate in style.
Today we'll cover:
Which IKEA decorations can (pumpkin) spice up your Halloween party
How to create an IKEA kitchen for the hardcore Halloween lover 
#1: IKEA Kitchen Decorations for Your Halloween Party
You have candy for the trick-or-treaters, snacks for your friends, and a costume for yourself. Did you remember decorations? If not, look no further.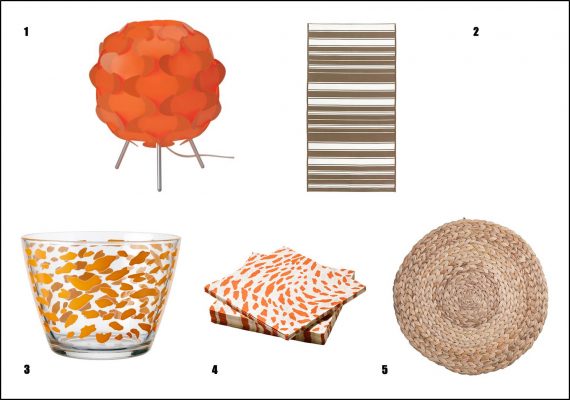 We cannot get over how perfect the orange FILLSTA table lamp is for a Halloween party!
The brown and beige ALSLEV rug brings in nice autumn colors.
The BJUDNING bowls are the right size for candy, nuts, and other little snacks, and you can place them throughout the house. The FÅNIGT paper napkins match.
The SOARÉ place mat, like the ALSLEV rug, brings in fall colors more so than Halloween. But, you don't want everything for your party to be bright orange, do you?
 The best part of these decorations is, of course, how inexpensive they are. You won't break the bank with IKEA items. 
#2: Hardcore Halloween in Your Kitchen with IKEA
My buddy Rachel loves Halloween. Her wedding even had a Halloween theme! When she's ready to Halloween-ify her kitchen, she really need look no further than IKEA for her kitchen design.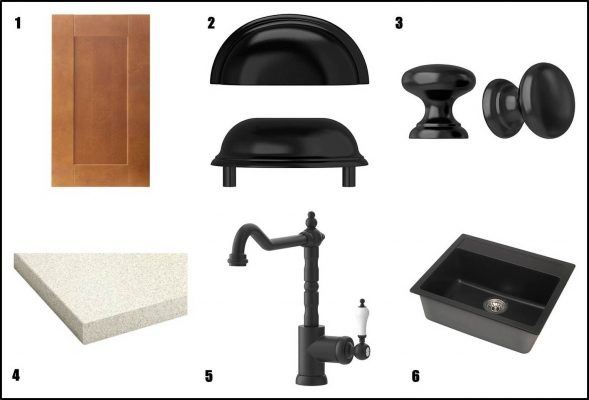 ADEL medium brown cabinet doors make for the pumpkin spice background.
Black FÅGLEBODA handles and FÅGLAVIK knobs complete the Halloween look for your cabinets and drawers.
The PRÄGEL countertop is a great contrast to the pumpkin and black.
Black sink? Why yes, IKEA has that. Check out the HÄLLVIKEN sink and add the GLITTRAN kitchen faucet while you're at it.
Which kind of Halloween fan are you?
We suspect most of you fall into the first camp of just holding parties, and very few of you fall into the second hardcore category.