The High-gloss ABSTRAKT doors from IKEA were discontinued by the manufacturer after the date this article was published.
High-gloss ABSTRAKT doors are a favorite choice for modern white IKEA kitchens. This door style gives a kitchen an instant lift and a contemporary look that's popular among European-styled kitchens.  This stylish kitchen was completed with a budget of $7,461. This included some appliances, countertop, accessories and cabinets.
The first thing was to get the measurements. We received a detailed sketch from our customer: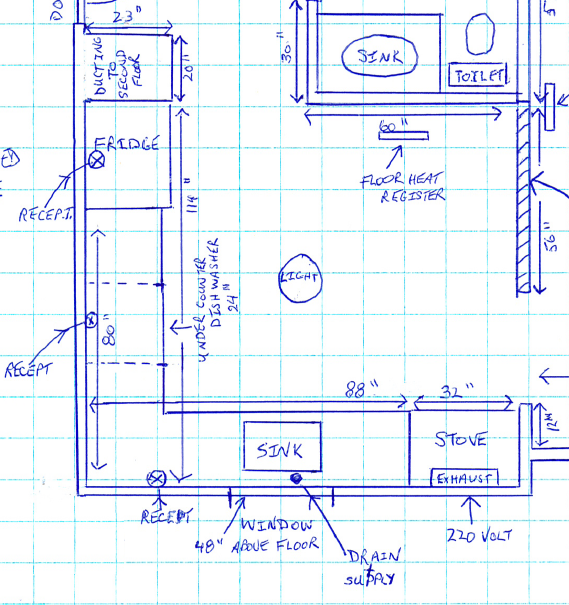 A few notes about the space before the IKEA kitchen remodel:
The kitchen has a 60″-wide wall that is currently under-utilized due to a floor heat register.

The stove is stuck in a corner and too close to the sink.
Wall cabinets are too short and the 8′-high ceiling provides more storage space that is not used.
There's an awkward peninsula area with a counter and no storage underneath. This was also wasted space: the home has a dining area.
Finishing touches and colors are dated: popcorn ceiling, dark appliances, wood cabinets with a heavy oak grain, etc.
These are the pictures before the IKEA kitchen remodel: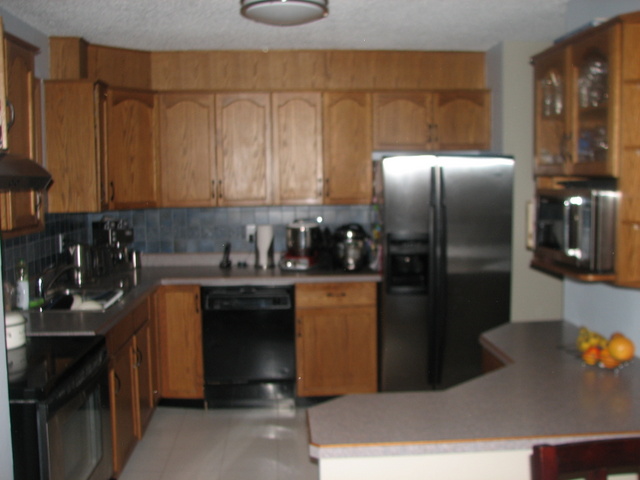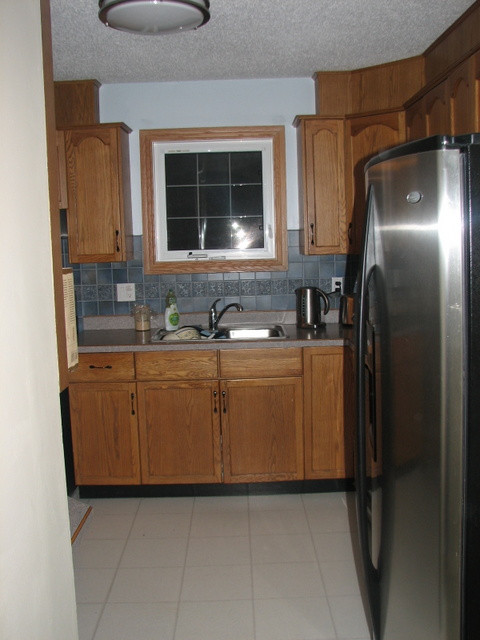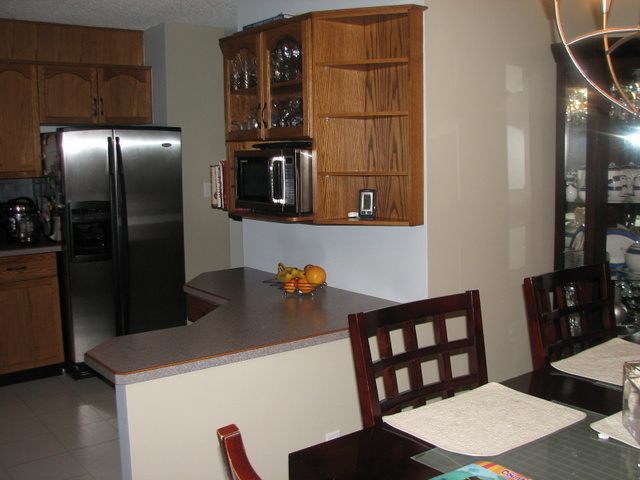 Take a look at the new IKEA kitchen design with a favorite choice for modern white IKEA kitchens: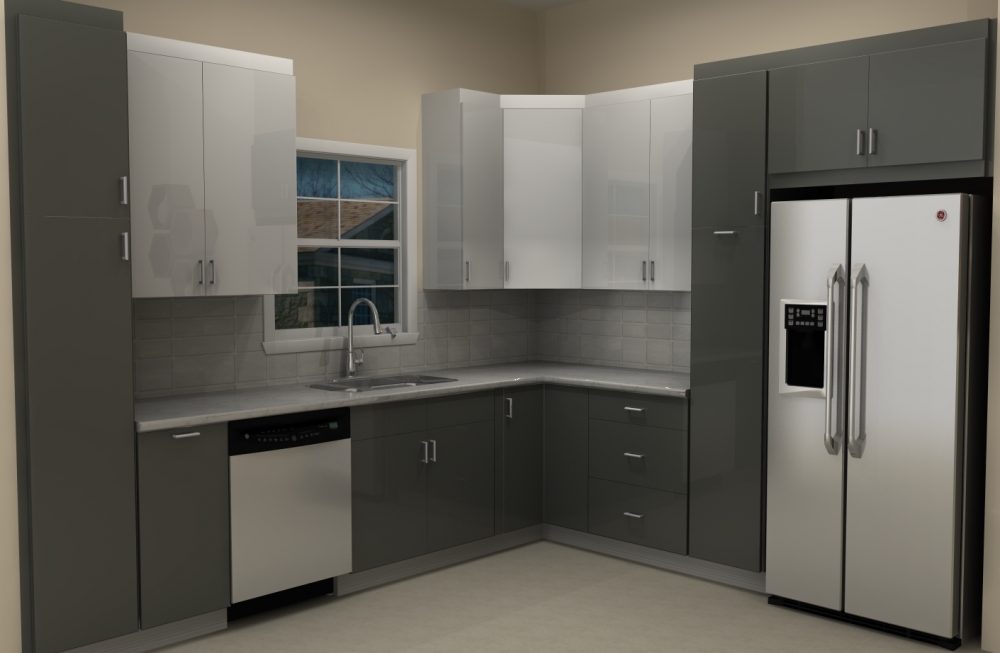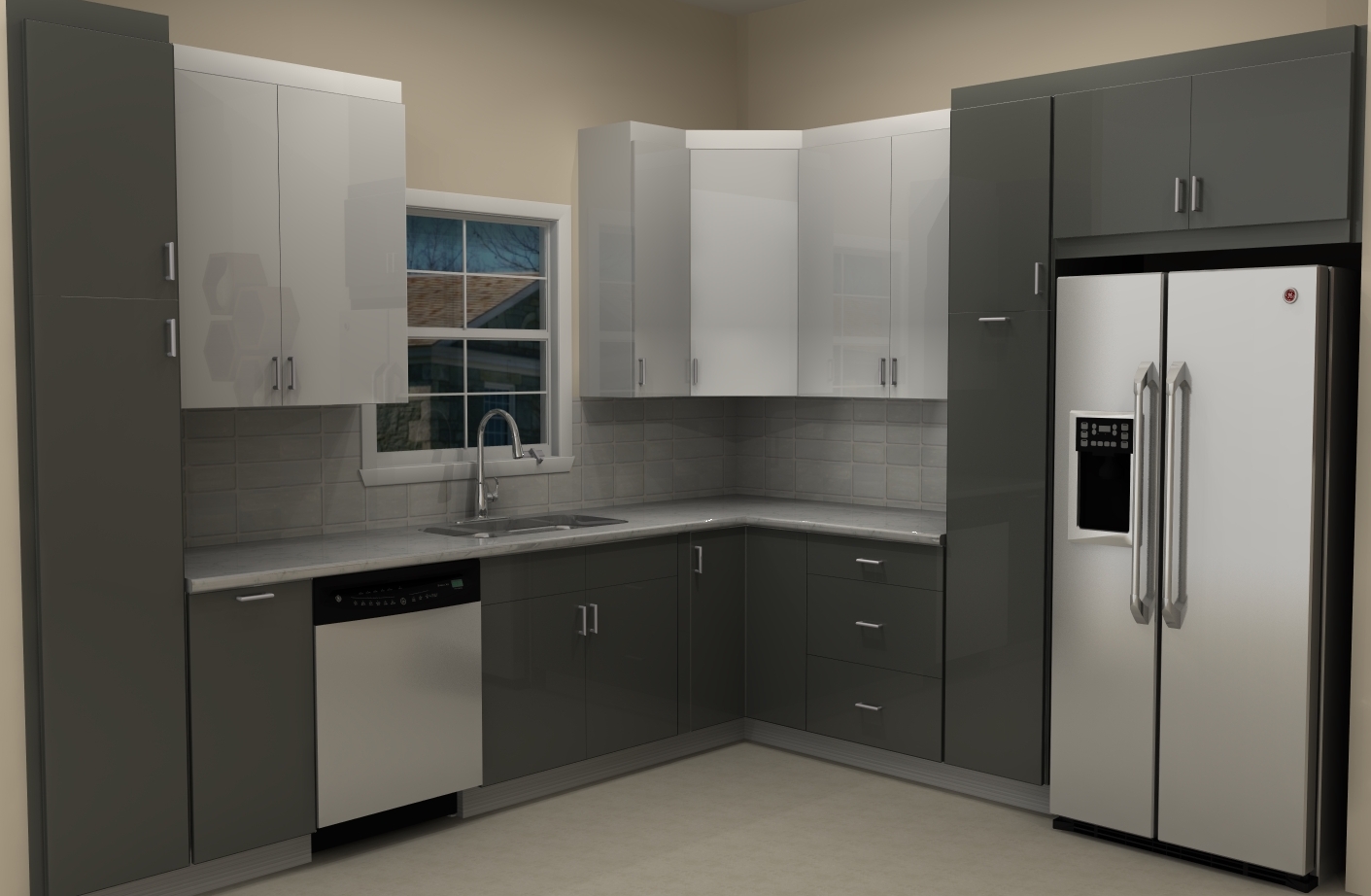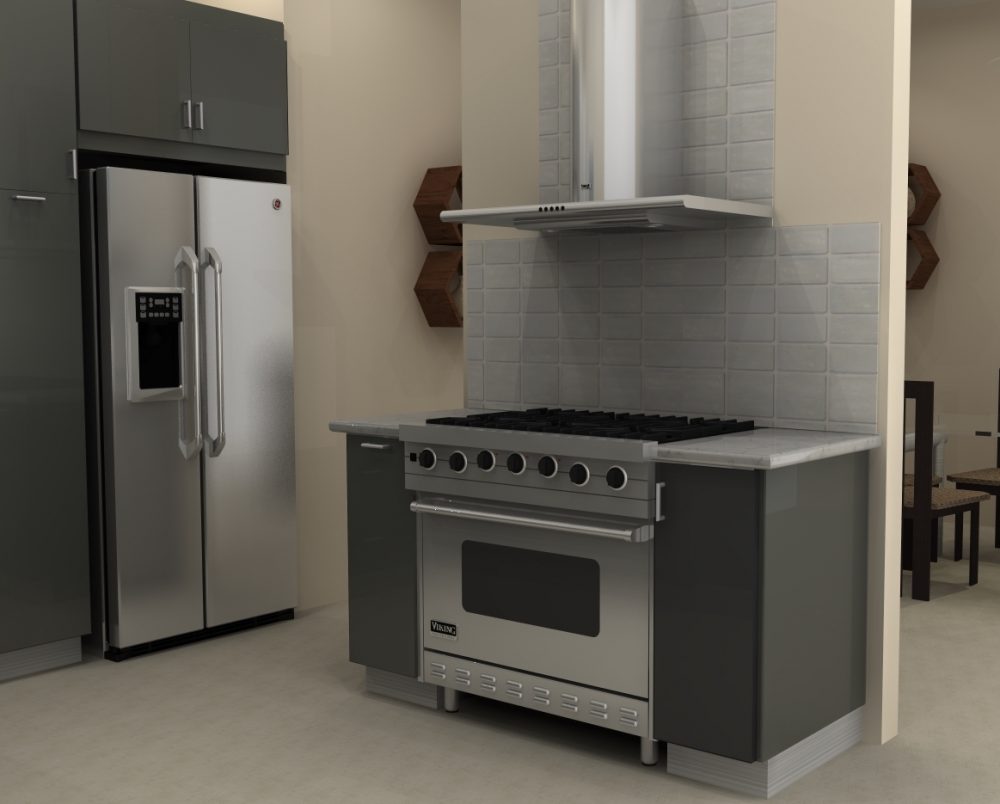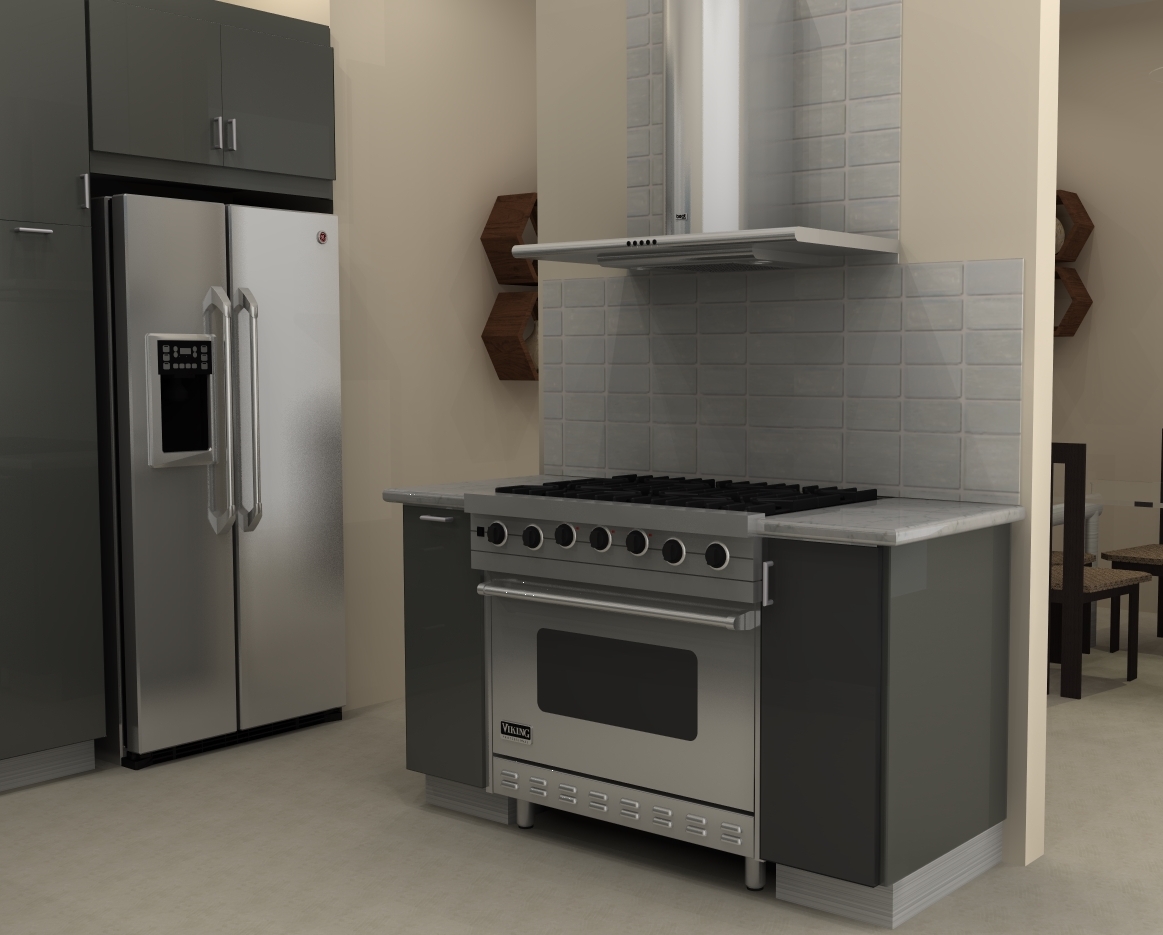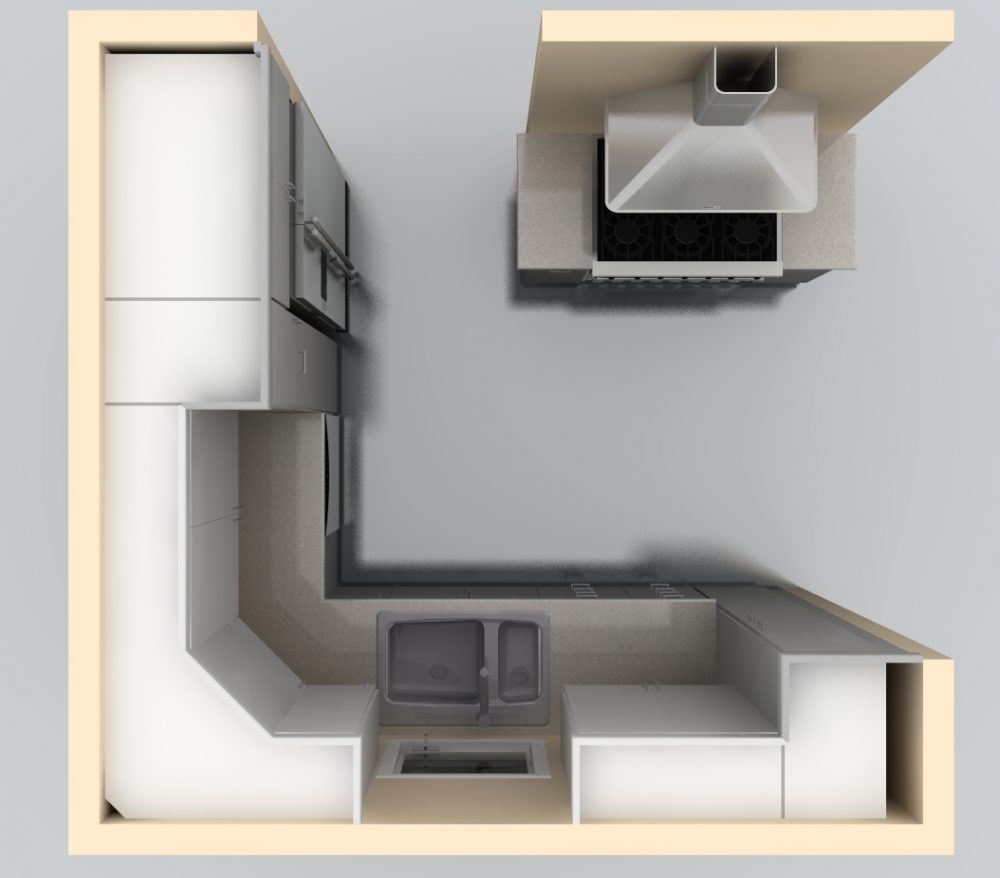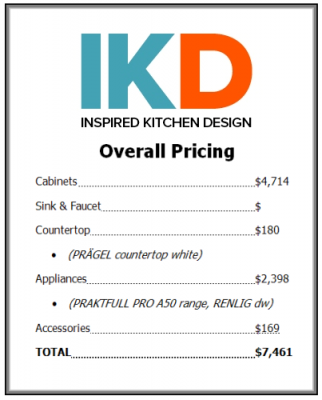 Get started with your own IKEA kitchen design today! Get more ideas for your kitchen from other related entries: