$595IKD Premium
We Bet You Didn't Know an IKEA Kitchen Could Look This Good
…But Only if You Hire IKD for Your Kitchen Design
IKEA isn't exactly known for being luxurious.
But it's the dirty little secret behind every single kitchen you see here.
You could spend $10,000 on a custom kitchen.
Or, you could get a professional kitchen design like this one for $595.
Saving so much money isn't even the best part.
The best part is you'll never have to tell anyone it's IKEA.
Suffering from a severe case of Pinterest Kitchen Envy?
Or binging too much on HGTV makeover shows?
Stop lusting after those fantasy kitchens and get one for your own home when you hire us!
Isn't it time you made Pinterest feel jealous of you? IKD know how to make an IKEA kitchen look like big bucks.
Show us your Pinterest boards and Houzz galleries.
Tell us all of your kitchen ideas, wishes, and dreams.
Ask us every single kitchen design question that pops into your mind.
How else do you get a kitchen that's as unique and interesting as you are?
Even my husband doesn't want to look at my Pinterest boards! I'm buying!
"Our IKD designer literally got inside my brain and created the perfect kitchen for our family. I have no idea how she did it, but it was perfect."

Let us be the personal assistant for your kitchen design needs
The entire process of getting a new kitchen for your home can be daunting. Hiring IKD makes the whole thing much simpler! How?
Get personalized, individualized service to make getting a new kitchen for your home a breeze
Bring your creative ideas and dreams to life when you work with an experienced professional kitchen designer who knows all of the tips and tricks for making your kitchen look really custom
Work by phone with your designer who can answer all of your kitchen design questions and help you find installers, countertop fabricators, and custom door manufacturers
How else do you get a kitchen that's as unique and interesting as you are?
A beautiful, stylish kitchen for your home starts here
IKD can give you a professional IKEA kitchen design that's tailored just for you and your lifestyle. We create gorgeous and functional kitchens for:
Families who cook together and reconnect after a long day at school and work
Friends who gather together for dinner, drinks, dessert, and laughter
Serious chefs who need everything within reach while they're trying out a new cuisine
Busy professionals who use their kitchen as an office and a lunch room
No matter how you use your kitchen, it's where you make memories that will last a lifetime. And you can get a beautiful, stylish kitchen for your home when you work with IKD.
We've created thousands of IKEA kitchen designs…and no 2 are alike!
What's In Our Package?
Your IKD Design Package includes:
A draft of your IKEA kitchen design that you can revise as many times as you need until it's perfect.
High-resolution, full-color renderings of your final design, made with professional kitchen design software.
Detailed drawings with cabinet and wall measurements so you know where every single IKEA cabinet goes.
Confidence that when you place your order with IKEA, you're getting the best kitchen for you and your home.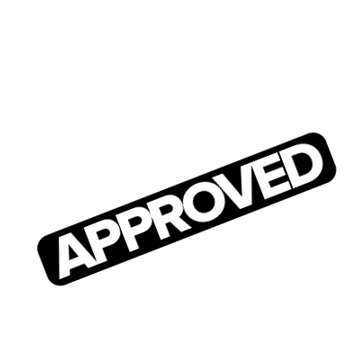 IKD Install Connect
An additional benefit of IKD is FREE ACCESS to a premium list of independent, experienced IKEA installers – across the US and Canada.
Get exclusive access to our database of hand-picked kitchen contractors near you who can install your IKEA kitchen.
This service is included free-of-charge for IKD customers.
[robo-gallery id="9900″]
Be Prepared for the Upcoming IKEA Kitchen Sale. Get There First.
IKEA knows how popular their kitchen sales are. So why do they always run out of inventory during the sale?
The last thing you want is for IKEA to hold up your new kitchen. Do you really want to wait around for the other half of your IKEA kitchen to come back into stock? No, you don't.
Beat the sale crowds when you let us design your kitchen now. Start your design now, and you'll be ready to shop on the first day of the sale.