The AKURUM cabinets from IKEA were discontinued by the manufacturer after the date this article was published.
Some appliances will require a cabinet that's specifically built for them. This is the case with drop-in ranges.  IKEA doesn't offer a cabinet for drop-in ranges but we'll show you the components you need for an IKEA custom cabinet that will hold a 30″ drop-in range.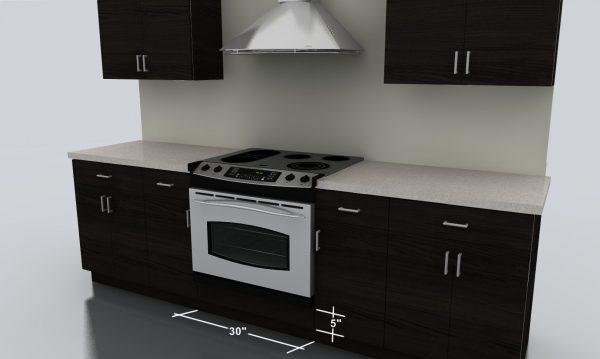 A drop in-range is a stove that sits on top of the counter top. It is not a free-standing unit and requires support from and around the counter top. It hangs from a cutout on the counter.  Here are the materials needed for the customized IKEA cabinet that you'll need for your drop-in range shown in our example: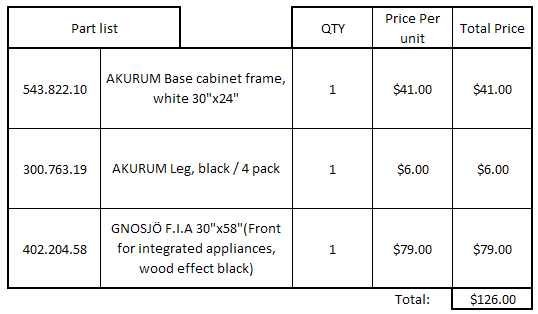 Considerations
One thing to consider before choosing a drop-in range is the location and size of the countertop on which you will be placing the drop-in range.
There are specific mounting requirements and fire-blocking requirements that need to be met. Please review local regulations with your contractor.
Different models will have different mounting and support requirements.
Install additional reinforcement to secure the drop-in range to the AKURUM base cabinet.
Typically, the cabinet material around a drop-in range is either fillers made from PERFEKTcover panels or an IKEA front for integrated appliances as a front panel.
Drop-in ranges have unfinished sides. Consider installing PERFEKT cover panels for base cabinets.