Calling all New Yorkers! Are you in need of an IKEA kitchen installation with a personal touch from someone with over a decade of experience? Never fear: Stress Less Assembly and Installation is here.
When Evan and his high school friend started their moving company twelve years ago, they quickly realized how popular flat pack furniture had become. From there, it was only natural to offer assembly services, and before long, assembly had become the bread and butter of Stress Less.
Since then, they've expanded their range, both for services and geographically — they install IKEA kitchens (and more) in Manhattan, Brooklyn, the Bronx, Queens, Staten Island, Long Island, northern New Jersey, Westchester, and yes, even Washington, DC! For IKEA kitchen installation, Stress Less has you covered.
Stress Less is one of our IKD Install Connect installers, our database of independent IKEA kitchen installers. Read this interview with Evan from Stress Less to find out why we approved them for our database.
Why do people hire SLA instead of IKEA?
Evan: Hands down, customer service. IKEA is known for low-cost modern furniture. IKEA offers assembly and installation services, but that's not really consistent with their brand. It's not their core business offering. They have to subcontract with other firms to provide those services, and the sheer volume of requests means IKEA can't reliably provide a good customer service experience for their installation customers. That's what happens when the people who sell the service aren't involved with providing the service.
With SLA, every single person selling our service has been in the field. At SLA, we pride ourselves on being reliable and making sure things are done right. We're not here to make a buck — we're here to make your life easier. If you have questions, you want someone who can give you an articulate answer, not let you wait in a queue.
What do you wish your customers knew?
Evan: We would hope that our clients have a pretty clear idea of how much time, effort, and attention to detail a professional installation like this requires. While IKEA likes to emphasize the DIY nature of their brand, we find this often leads to customers underestimating the scope of work required for their projects.
But really, all of this provides a great opportunity to explain the ins and outs of the process. in my experience, people are happier when they know why something takes longer than they were expecting. I'm always happy to have that dialogue.
One of the nice things about being experts is the ability to bring up issues a customer never considered. For example, a question as simple as "Do you have a baseboard?" leads to a lot of opportunities. They often don't realize that making the baseboard sit flush against the wall is tricky and involves some cutting. I love how little details like that really get people thinking. Conversations like that are very common, especially on larger projects.
Other interior design professionals have said that kitchens can be the most complicated room in the house. Would you agree?
Evan: I can see why they say that. Really, there's a lot of intricate, detail-oriented work that goes into kitchen installation. Even something you might think is easy, like lining up cabinet doors, could take someone literally all day if they don't know how.
Those complications come down to aesthetics a lot of the time, which is crucial with kitchens. For example, you have to drop cabinetry just a fraction of an inch below the ceiling because, quite often, ceilings aren't a totally level surface. So if you bring it too close to the ceiling it will look strange. That small drop in the cabinetry makes it look perfectly flat.
Anything else IKEA kitchen buyers should know?
Evan: The process of scheduling an installation can be a bit involved, especially when you're at the mercy of someone else's timetable. I've had customers say things like, "I can't get anyone to assemble and deliver my furniture for 3 weeks, but if I go get it, can you do this the day after tomorrow?" Again, with the amount of prep work, planning and special equipment involved, we need time to ensure we are able to provide the best possible service. Of course, it's always a great idea to contact us early in the process to get the conversation started!
Also, we don't handle most electrical or plumbing aspects of the installation. We can install the under-cabinet LED light strips IKEA sells. We can also uninstall and disassemble your old kitchen, but we don't haul away or dispose of the parts. We're more than happy to help someone arrange for that, since there are many service providers available that do take care of disposal.
And, don't forget to order the handles, or "pulls," for your cabinet doors and drawers. These are not provided with most IKEA cabinet frames!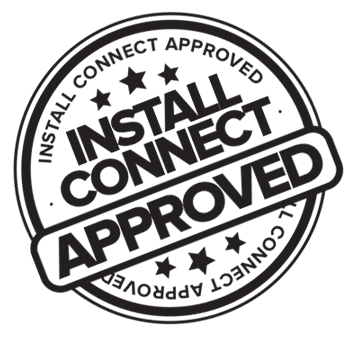 We're so glad to have SLA as one of our IKD Install Connect installers. If you're in the NYC area and you want personalized service with a keen eye for detail, Stress Less is your dream team.
Looking for an installer in another part of the US or Canada? Get in touch! We're sure to have a great installer near you.
Image credit
"kitchen" by Flickr user Tino Rossini is licensed under CC BY 2.0.