Terri had only one burning desire for her new IKEA kitchen design: to keep her Kelvinator, a vintage 1950s oven. She'd bought it on Craigslist years earlier to go with her post-World War II 1950s home and she'd fallen in love.
There was nothing vintage, however, about Terri's approach to designing her kitchen. If you take a peek on Houzz, you can see that Terri crowdsourced a lot of input and ideas for her kitchen and other rooms in her home.
But, as Terri told IKD, "After I started my design with you, I had several interior designers tell my to dump the vintage stove, that my kitchen was going to be ridiculous and more."
Does this look ridiculous to you?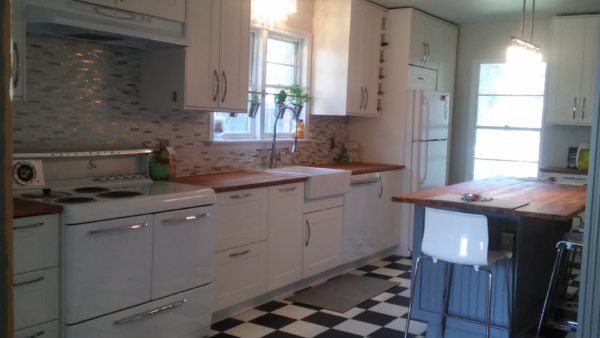 We think not. We think it's stunning!
Designing An IKEA Kitchen with a Vintage Feel But Modern Conveniences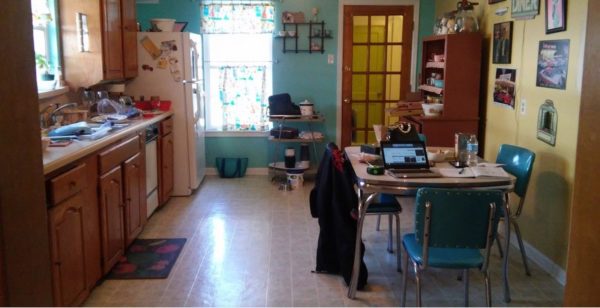 This was Terri's pre-IKD home. Previous owners of Terri's home had renovated the kitchen in the 1970s, and the result was a kitchen that didn't quite feel like it "belonged" to the home.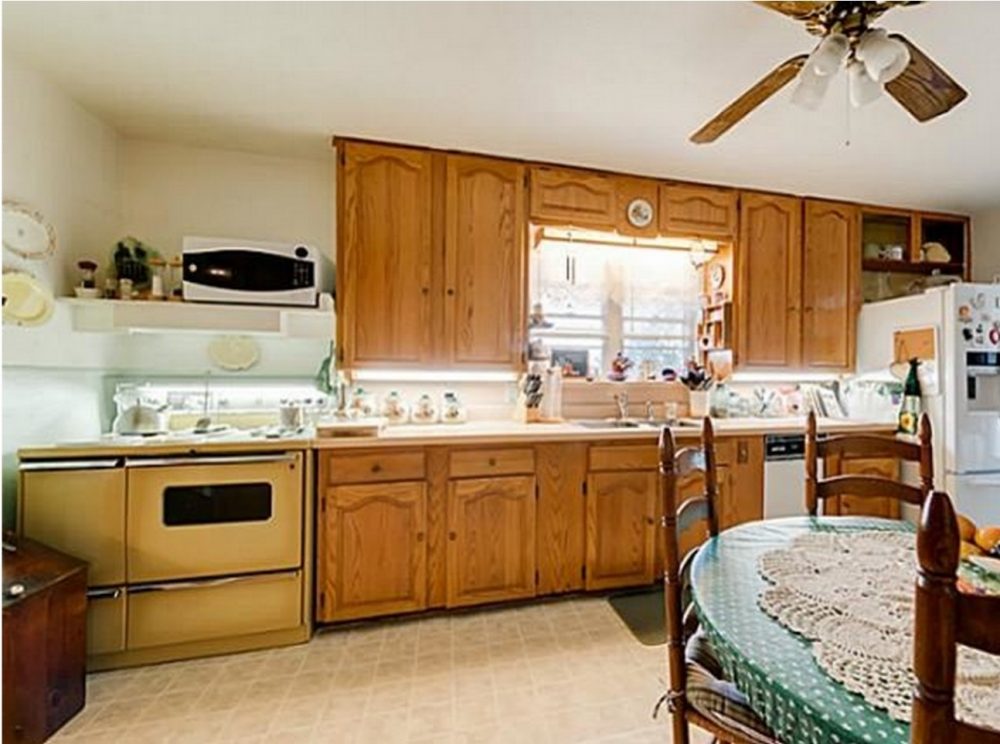 And before that even, this is how the kitchen looked when Terri bought it. The only big change she had made was to ditch the 1970s 40″ harvest yellow oven for the Kelvinator.
Terri selected IKEA because as she added to her kitchen ideabook, "every fabulous kitchen turned out to be IKEA." She and her husband had also remodeled their laundry room with AKURUM cabinets, so they already liked IKEA.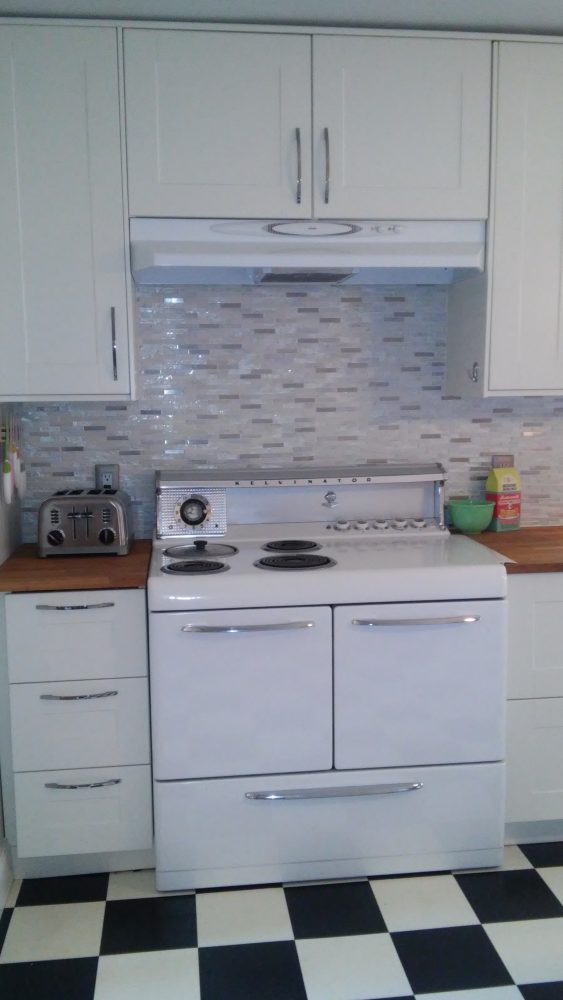 Terri kept the vintage feel with IKEA's Shaker-style GRIMSLÖV cabinet doors and drawer fronts. She also chose the DOMSJÖ sink bowl. And did you notice how the KANSLI door handles match the handles on her Kelvinator?
A Multi-Functional Kitchen Island
This island has a lot of responsibility. It has to provide:
seating
extra counterspace
storage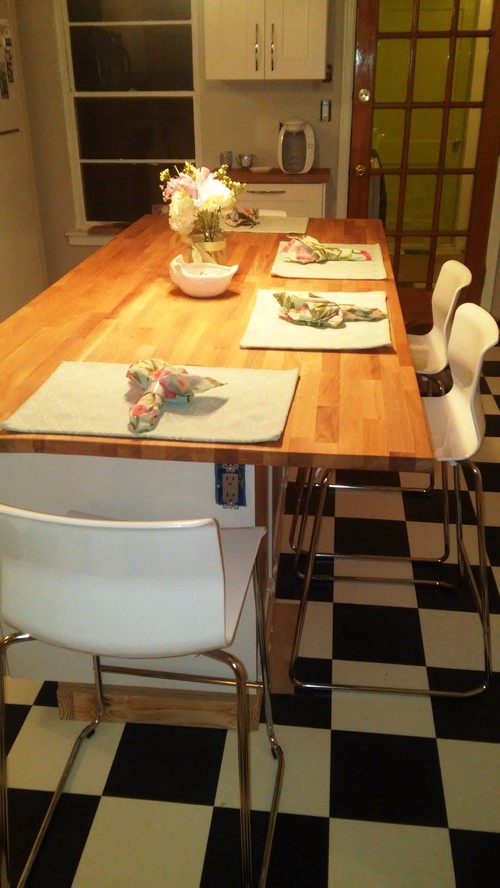 Terri chose IKEA's HAMMARP countertops in oak for the counters and the island.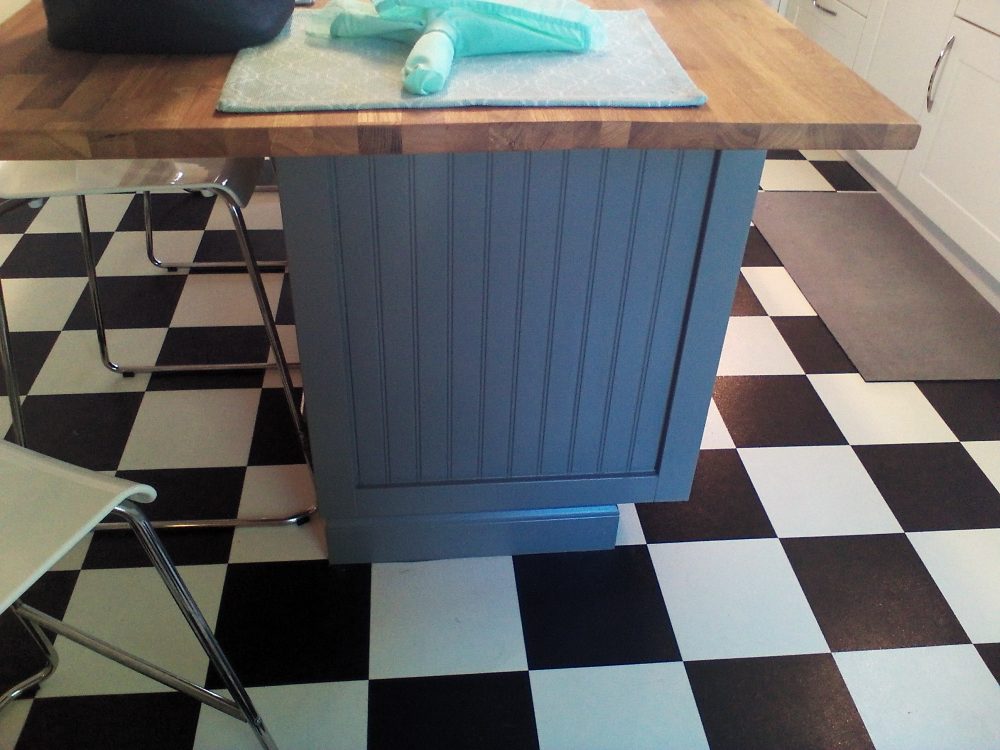 Those are not painted HITTARP panels on the sides. Terri saved some money by wrapping her island in beadboard from Home Depot and painting it charcoal grey.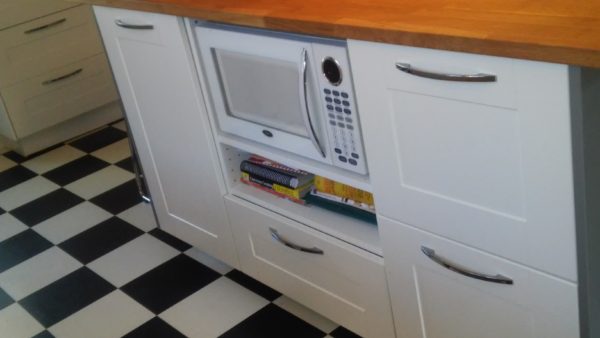 This is the "inside" of the kitchen island. (Using the bonus space underneath the microwave for cookbook storage was all Terri's idea, by the way.) Initially Terri wasn't a fan of the drawers-within-drawers, but now she loves how they support her most common kitchen tasks.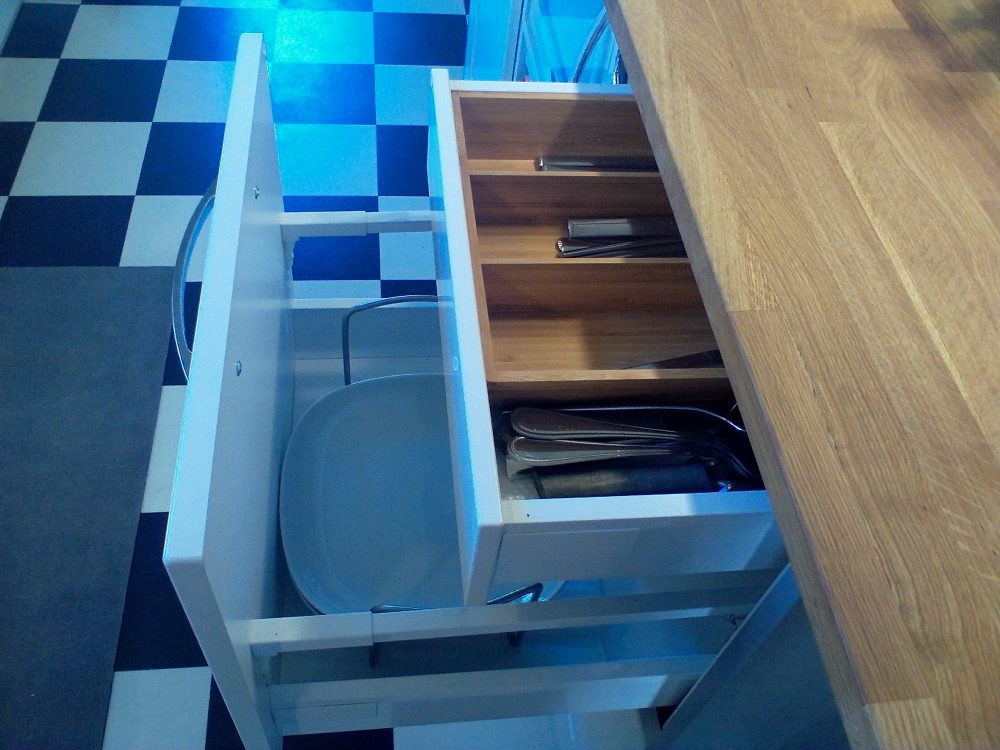 The storage matches the main function of the island and stores plates, bowls, silverware, and napkins. A smaller MAXIMERA drawer with the VARIERA silverware tray and plate holder keep everything together. This way, Terri can plate the food and serve it all in one place.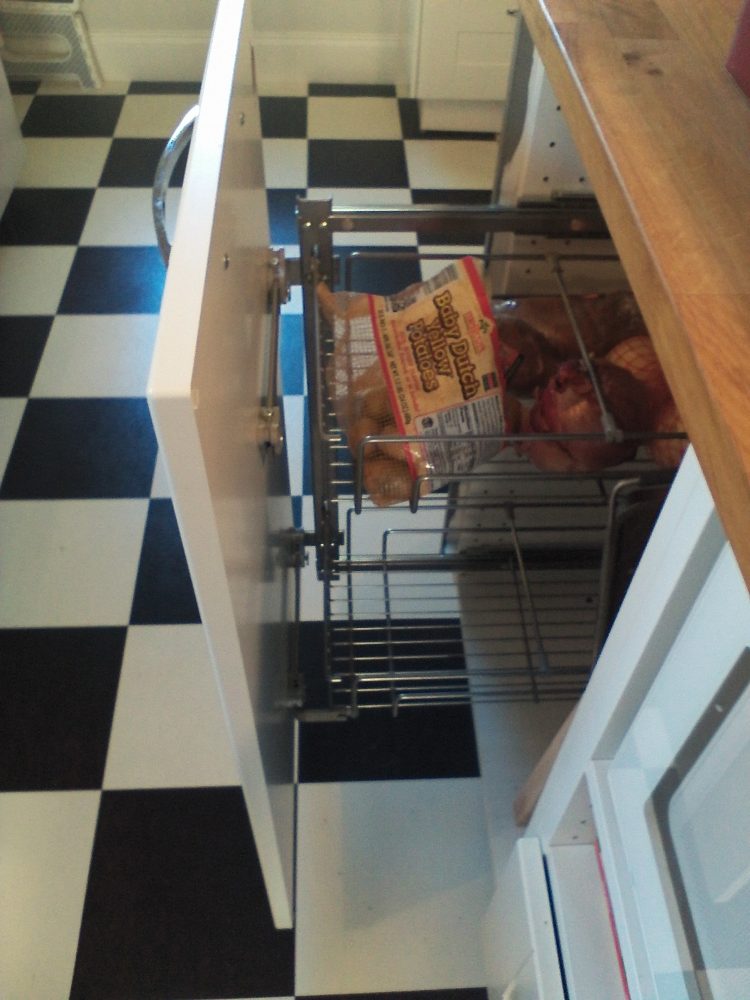 The SEKTION base cabinet with pullout organizers is a great place to keep pantry staples like potatoes and onions.
More Smart Uses of IKEA Drawers-within-Drawers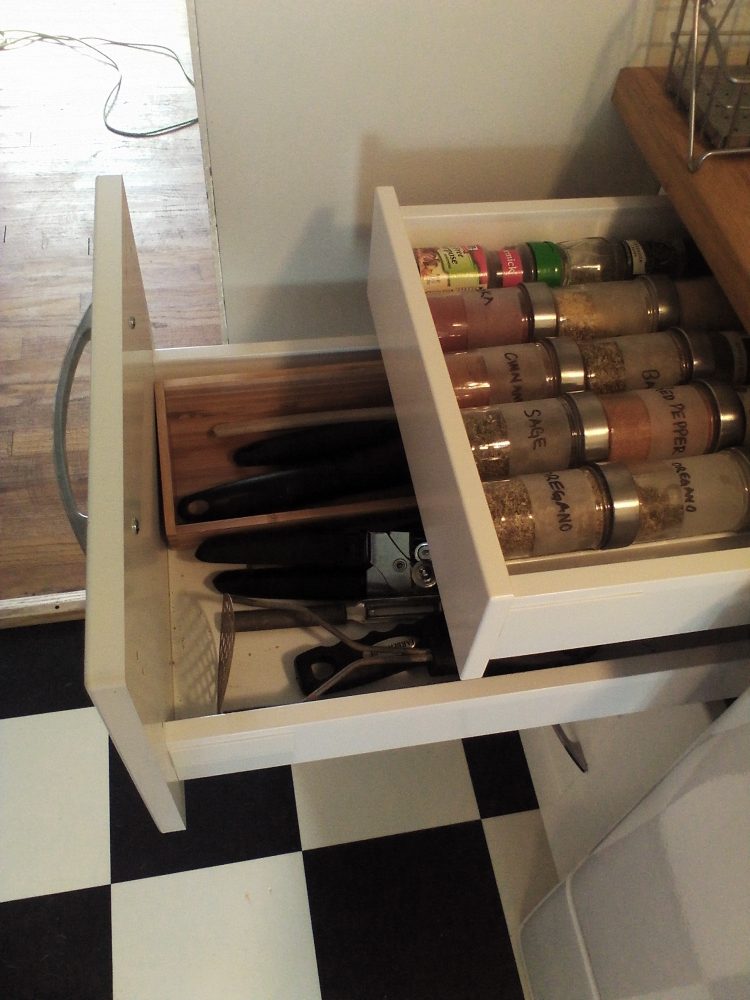 Terri loves cooking, but doesn't bother with recipes or measuring. So, this drawer to the left of her Kelvinator makes perfect sense for Terri. She rarely gets out her cooking utensils without getting out spices, and vice versa, so they're all in one big drawer.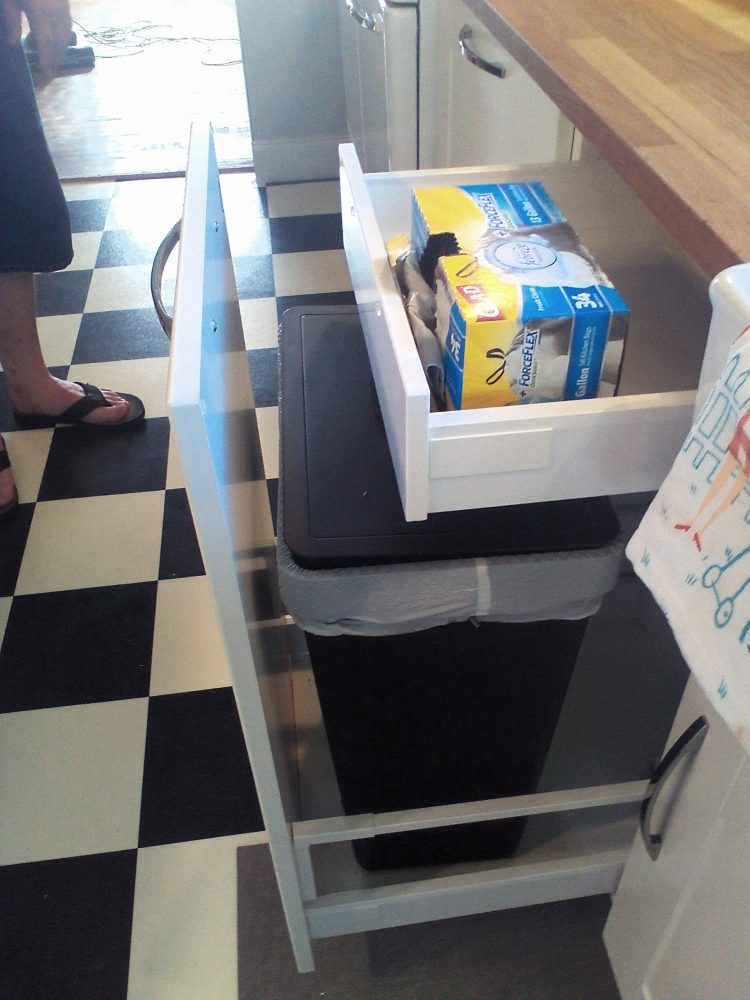 How clever is it to use the small MAXIMERA drawer to store the kitchen garbage bags right above where they'll be used? The UTRUSTA waste sorting tray brings the FILUR garbage bin right to you when you need it.
IKEA has Many Other Smart Organization Options for Your Kitchen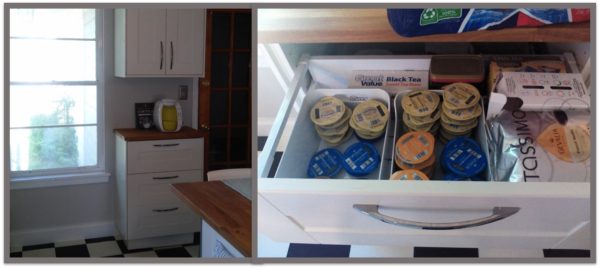 That's Terri's coffee station on the opposite wall of her kitchen. The drawer underneath uses high-gloss white VARIERA boxes to organize her coffee pods.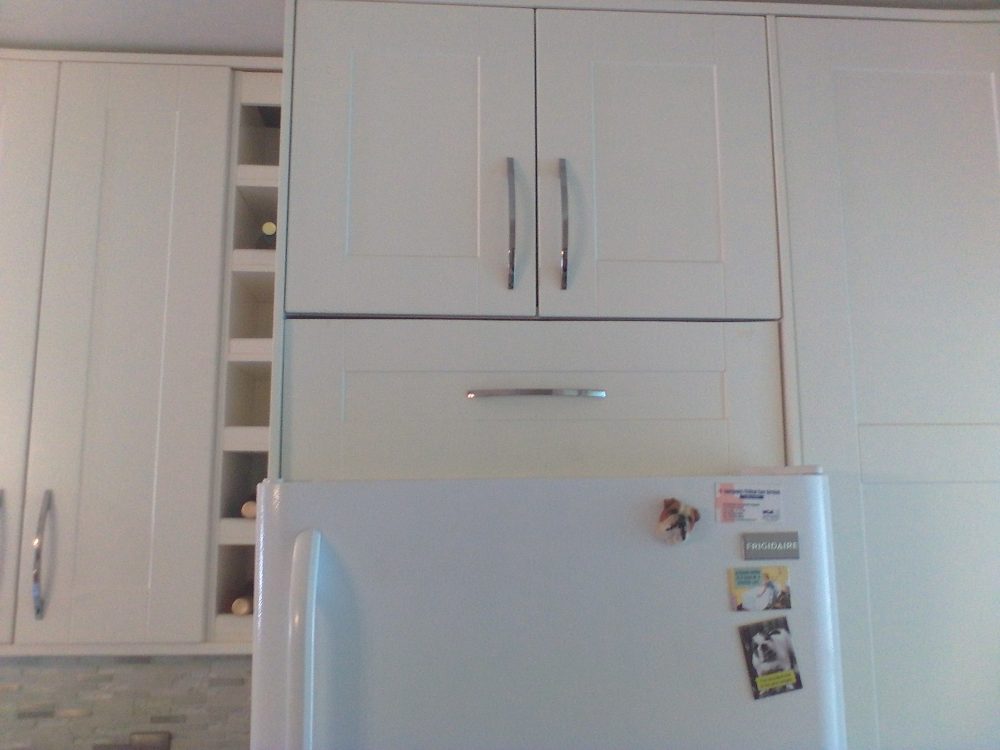 The wine rack to the left of the refrigerator was created from leftover panel scraps to fill the space. And see that drawer above the refrigerator? It's not a drawer, but a drawer front attached with magnets. Pop it out, and you'll find Terri's secret hiding place for large trays that don't get used everyday. This was also her invention! (Maybe Terri should join IKD's design team?)
Terri's Testimonial for IKD
Once Terri finished installing her kitchen, we received the nicest note from her. Here's an excerpt:
"The install of the cabinets was pretty simple but the design of the kitchen is what really works and makes it a first class kitchen. This is the best kitchen I have ever cooked in. The island is essential to the room. It is where we eat, where we meet at the end of the day. The island in that space was the PERFECT solution to this awkward shaped kitchen.
I can't thank you enough for making my dream kitchen come to life and for resuscitating life back into this house."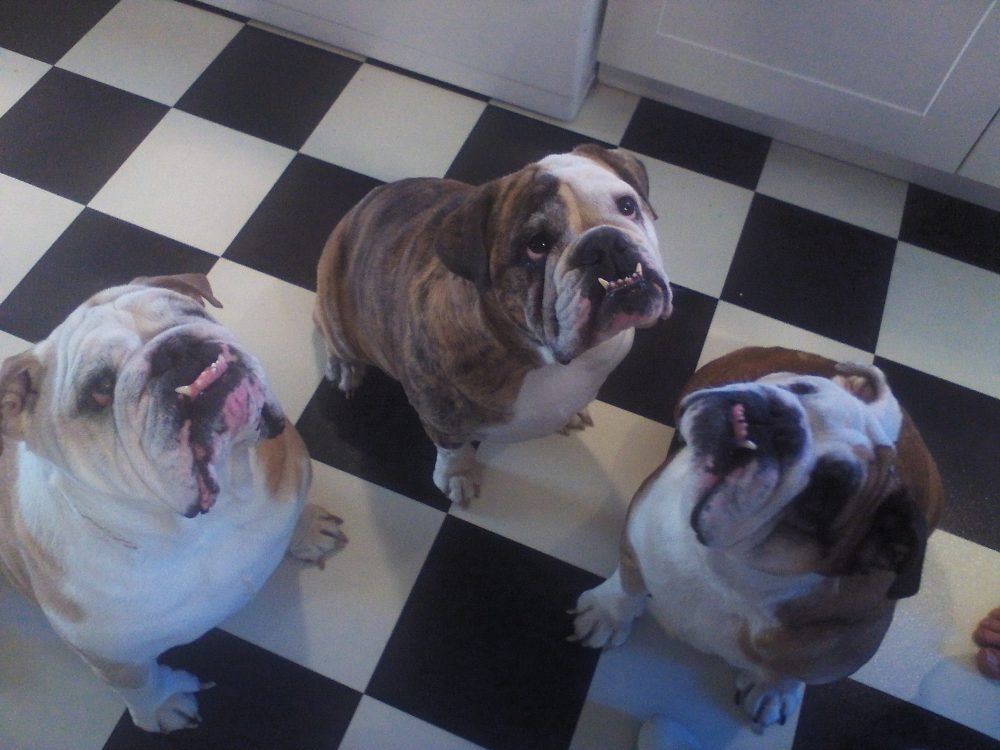 How did Terri get so organized? In our next post we'll share her three tips for you.