For years, Lisa had dreamed of an open design concept for her kitchen. This would mean a major home renovation, and in her own words, she "hadn't had the guts to take on the big project and break walls."
Immediately I thought of Lisa as The Hulk. Because, as you know, Hulk Smash!
Once she broke down walls and installed the IKEA kitchen design we created for her, this was the result.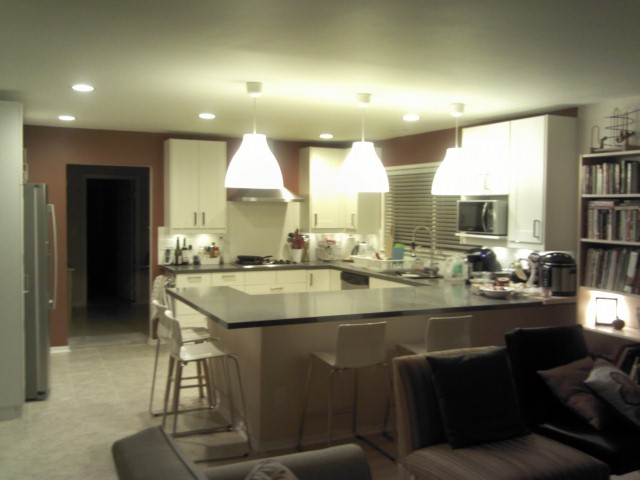 You really won't believe what this space used to look like.
Mr. Kitchen Renovator, Tear Down these Walls!
Not every kitchen requires ripping down walls. For this kitchen, however, it had to happen before Lisa could redesign with IKEA: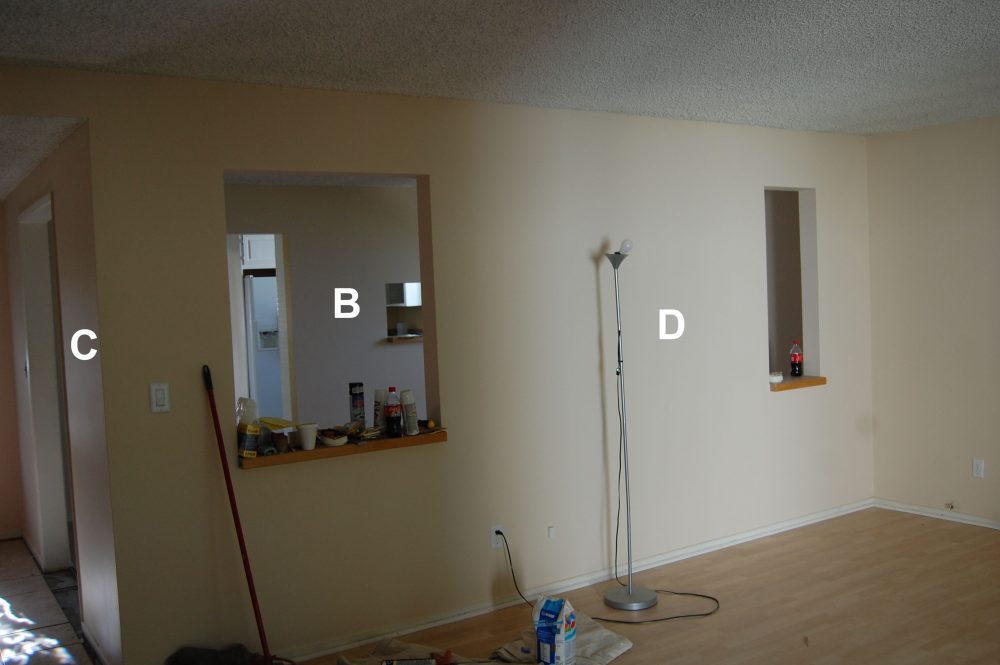 Yes, that's Lisa's little kitchen hidden away behind wall B. To get to the kitchen, you had to enter the dining room first.
The small windows (not shown) in the kitchen and dining room meant natural light was not in abundance. And Lisa, as an artist who creates unique photo gifts, did not like this.
Cue Bruce Banner..
With the walls gone, it was finally time to create the IKEA kitchen of her dreams.
New (Kitchen Design) Order
"We've always liked IKEA kitchens. They have a European aesthetic my husband and I have always gravitated toward," Lisa said when I interviewed her.
"I had a basic idea of the layout I was looking for, but less experience in figuring out what should go where. Where did it make the best sense to store cups and glasses? Or small appliances? I really was starting with a clean slate."
Lisa emphasized just how much the high-quality, 3D renderings created by IKD helped her make decisions. "I had one layout in mind. When I saw it on paper, I knew it wasn't the way to go. IKD designer Frank was brilliant at helping me figure what should go where, and how to change the shape of the layout for a better fit."
An IKEA Kitchen Design for Cooking and Entertaining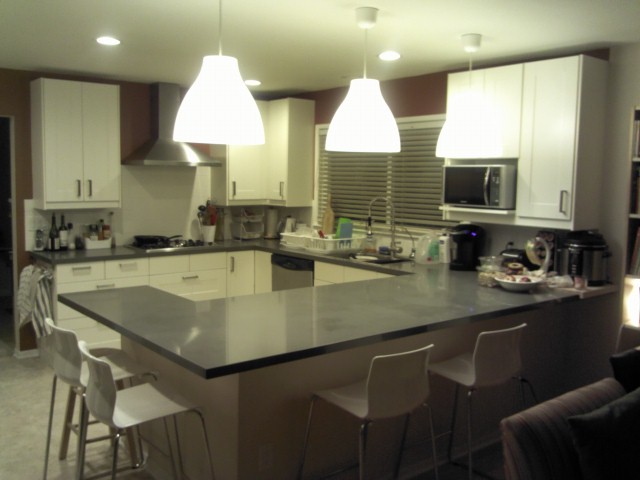 "My family loves to entertain guests on the weekends. For me, the best part of this new kitchen is how eight people can sit around the counter and see each other and whoever is working in the kitchen."
Here's what's IKEA in her kitchen:
RAMSJÖ door fronts, and TYDA handles, with some RATIONELL storage tucked into the AKURUM cabinets and drawers
LUFTIG exhaust hood
DÅTID gas cooktop
BOHOLMEN sink
RINGSKÄR kitchen faucet
MELODI pendant lamps
The L-shaped kitchen counter isn't just for seating. It has a lot of great storage underneath.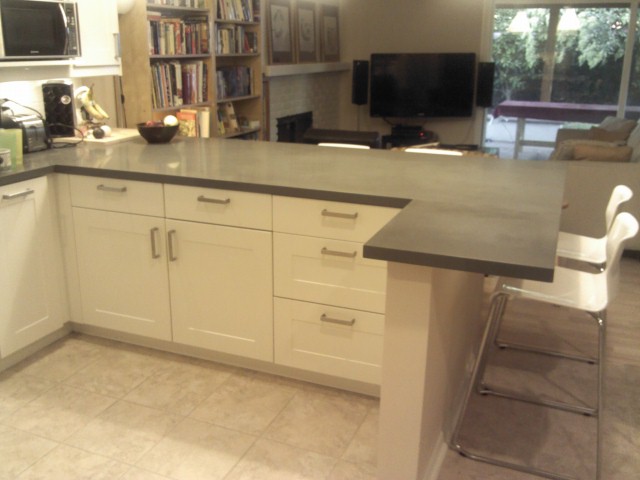 And a lovely view for the cook, we might add!
Ready to Hulk Your Way Out of a Tiny Kitchen?
Inspired Kitchen Design now offers three different plans for working with us. Whether you just need a second set of eyes for your IKEA Home Planner design, or telephone help from one of our IKEA kitchen designers, we're ready to roll up our sleeves and get started. Contact us today.