We've got the scoop on the next IKEA kitchen sale. But didn't IKEA just have a kitchen sale? Yes they did. It ran from March until April 9th. So we're just as surprised as you to learn there will be another sale so soon.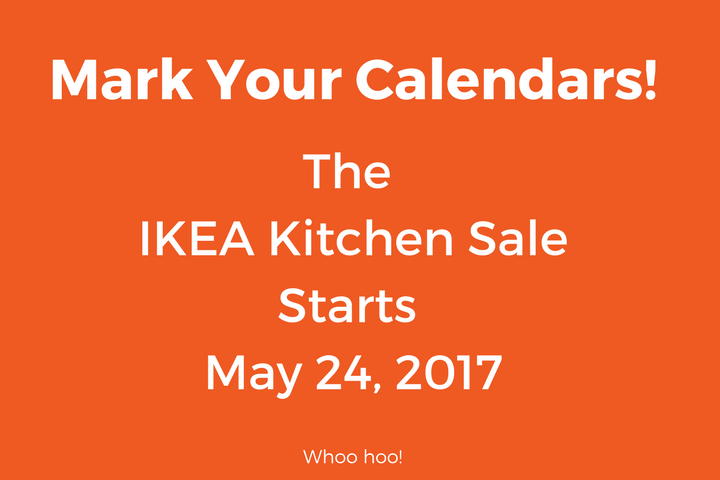 Although IKEA hasn't officially announced the sale yet, we have it on good authority that the IKEA kitchen sale will begin on May 24, 2017. Do you have your kitchen design completed and ready to go, so you can shop the sale early?
If your answer sounds like this:
"Can't I wait until the sale is officially announced to buy my design package from IKD?"
"Sort of. I have an idea of what I want but I didn't start yet."
"I'm not sure I want IKEA for my kitchen."
"I need a kitchen design?"
…then this is THE most important blog post you read all day.
First, a short primer on an IKEA kitchen sale
An IKEA kitchen sale typically lasts a little less than a month. The "sale" part of the sale can also vary in that you may receive a discount on your overall kitchen purchase, or a refund in the form of gift cards.
We covered that topic extensively in this post, so if you're curious as to what you can expect, take a look. We're not IKEA so we can't confirm whether IKEA will offer the same discount as they did during the March/April sale.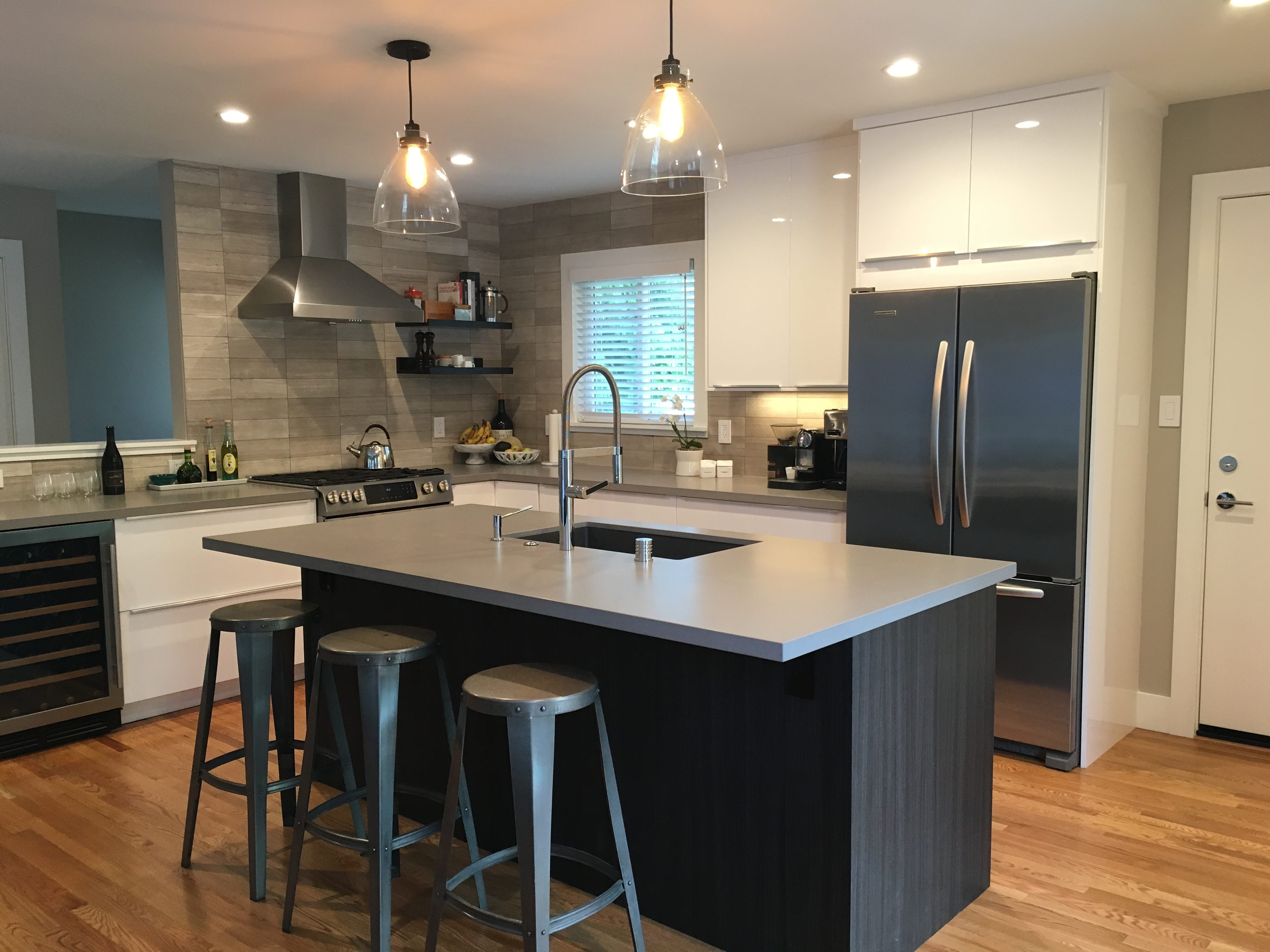 Either way, you typically have to spend a certain amount on your kitchen in order to receive a discount or refund in the form of gift cards. Most people weren't thrilled about the gift cards, so we wouldn't be surprised if IKEA skips that in favor of the discount.
This IKEA kitchen sale is for IKEA USA and probably won't run anywhere else. An IKEA kitchen sale in Canada, Europe, and Asia usually runs at different times. If you want to get a hint about when the next sale will take place in your country, your best bet is to visit your local IKEA and chat with an IKEA kitchen customer service representative.
"Can't I wait until the IKEA kitchen sale is official before I buy my design?"
The simple answer is yes, you can wait. You can buy your IKEA kitchen design from us whenever you're ready to pull the trigger.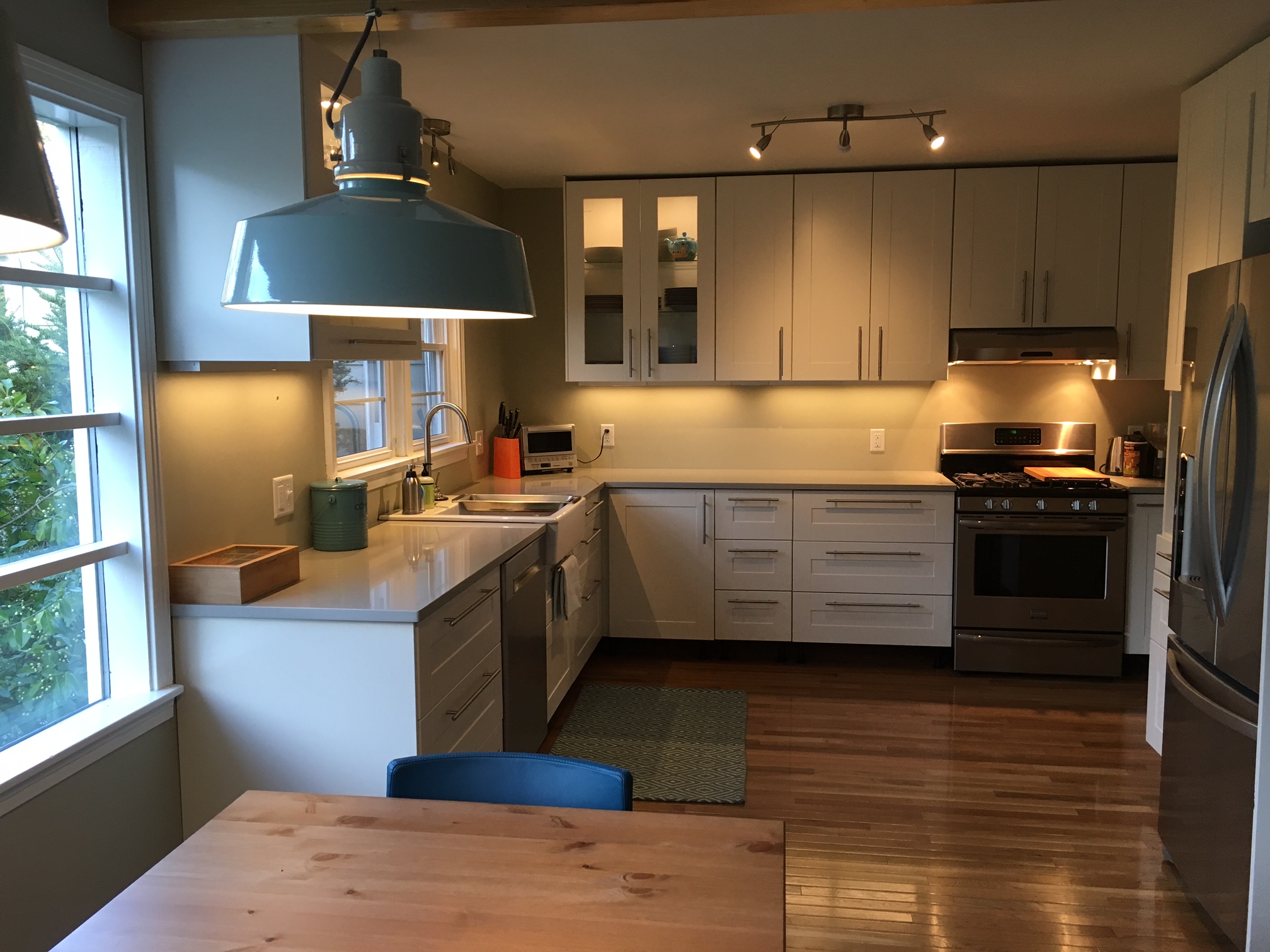 However…we always tell customers it is never too soon to start your IKEA kitchen design. In fact, it's better to start early.
If you want to shop this upcoming sale, here are 5 reasons you shouldn't wait:
In the past, IKEA has run out of stock during the sale, which put many kitchen renovations on hold for months while customers waited for backorders to get filled.
Most people wait until the end of the sale to buy, meaning they have to wait in long lines to place their kitchen orders. If you're shopping at a busy IKEA store such as New York, New Jersey, Oakland, or San Francisco, you can plan on spending a lot of time waiting in line.
You never know when the next IKEA kitchen sale will be. IKEA held a kitchen sale when they launched their new kitchen line in early 2015…and then a year went by before they held their next sale.
Even the most efficient design process takes 15 business days, or 3 weeks. After you purchase your kitchen design and send us all of your kitchen information, we turn around your first draft in 3 business days. Even though we aim to hit it out of the park with the first draft, we're realistic. Usually customers want at least 2 revisions to their design. That's where the extra time comes in. If you start early, you'll have plenty of time to really get the IKEA kitchen design you want.
If you're planning to have your kitchen purchase delivered by IKEA, realize that they operate on a first come, first serve basis. Let that sink in. If you place your order at the end of the sale, you'll have to wait until Tom, Dick, Harry, and probably Susie and Joan too get their kitchens. This means delays for you, your ability to use your kitchen in the meantime, and time spent with your installers and other contractors longer. All of this means a much more expensive kitchen process than you originally bargained for.
"I didn't start my design yet because I only sort of know what I want for my kitchen design."
Not really sure you know what you want for your kitchen design? Not really sure you even want IKEA for your kitchen design?
We can help with that.
If you're not sure if IKEA is right for your kitchen, we suggest looking through our portfolio of IKEA kitchens to see just how gorgeous IKEA can look.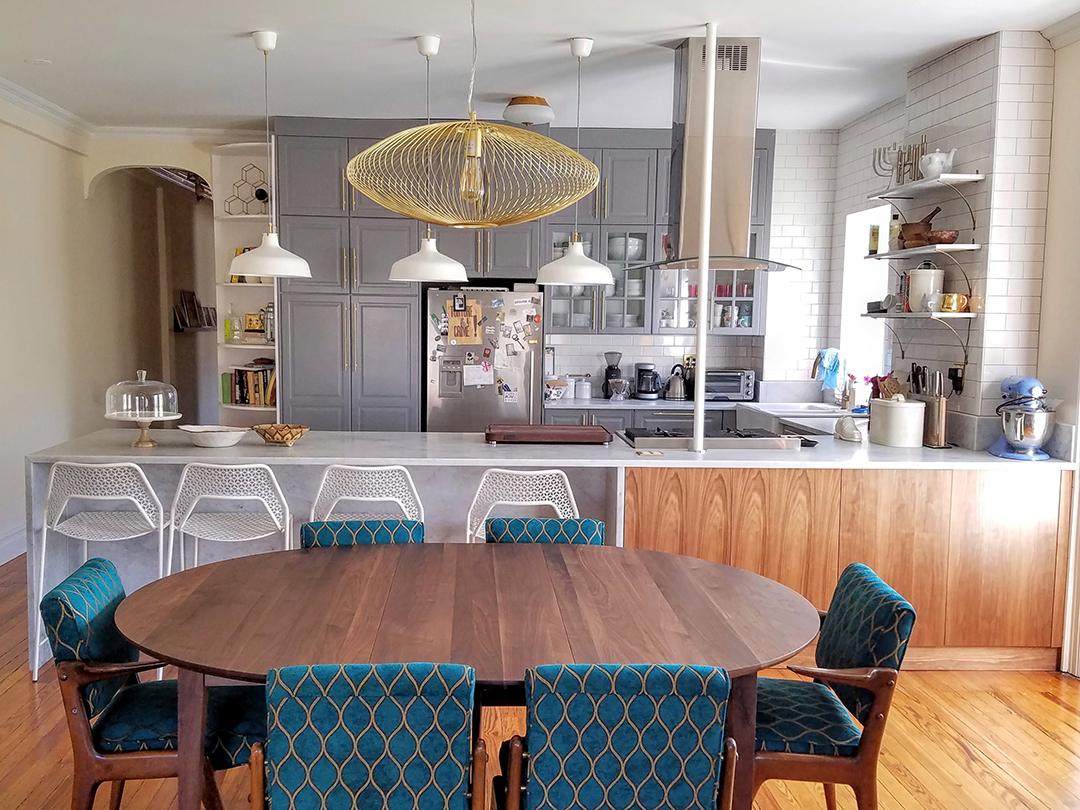 In fact, if you choose custom doors and other accessories, no one will ever know it's IKEA. They'll think you paid big bucks for a custom kitchen.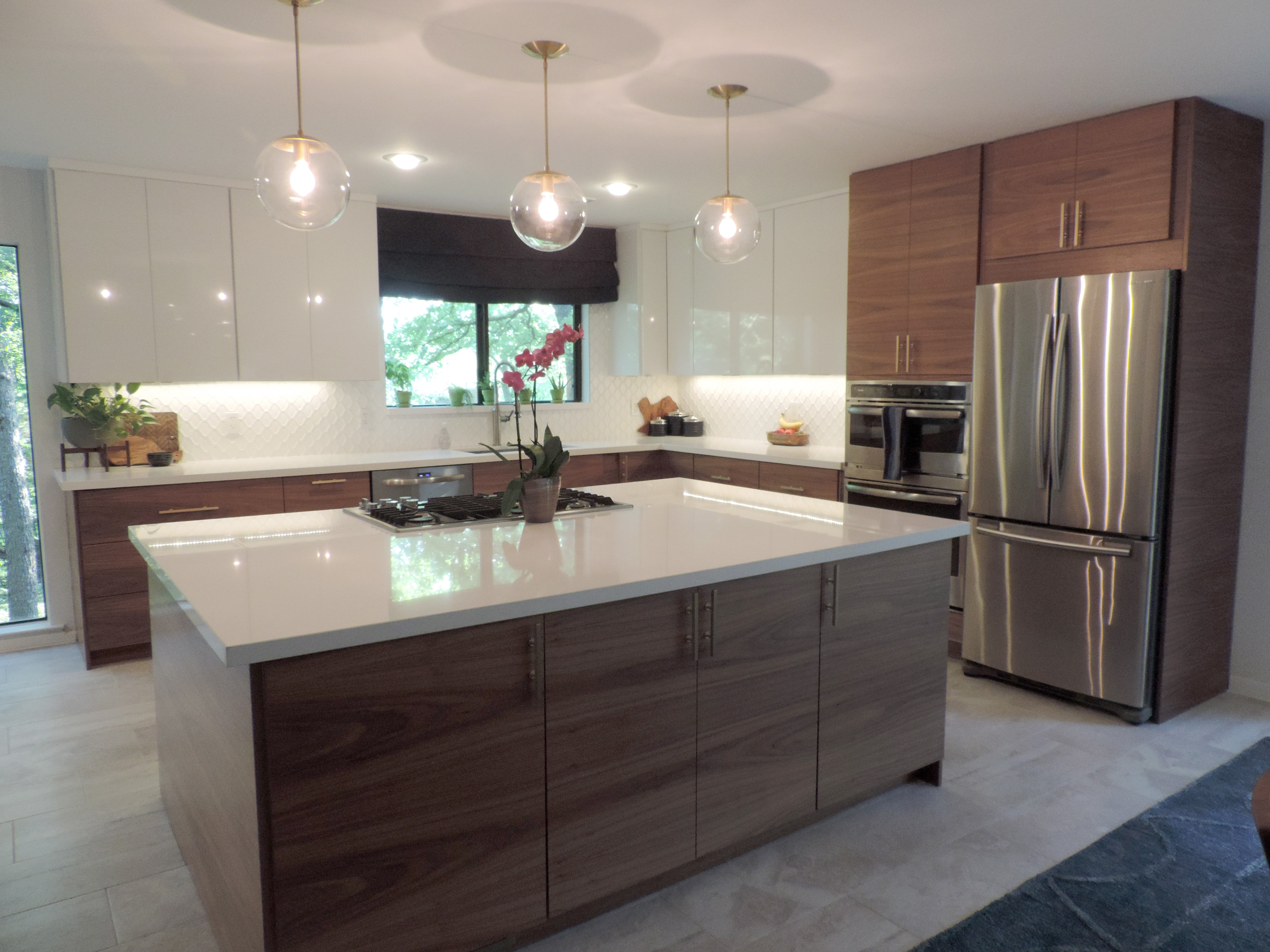 On the other hand, if you know you want IKEA but you need help figuring out what you want, our Premium Package is the best choice for you. You can work with your dedicated kitchen designer over the phone and discuss all of your ideas with him or her. Not sure if you can fit an island or peninsula in your kitchen? Hate corner cabinets and want to see if you can use another option in your kitchen? Get on the phone with your designer and you can figure it out together.
You also get unlimited revisions so you can get your design just right. We'll help you remember the sale timeline so you can plan accordingly.
"I need a kitchen design to buy a kitchen?"
For those of you who are completely new to the process of designing a kitchen – welcome to the IKEA maze! The process is not straightforward unless you have IKD as your guide. When you hire IKD, you definitely tilt the odds in your favor of getting the kitchen you really want.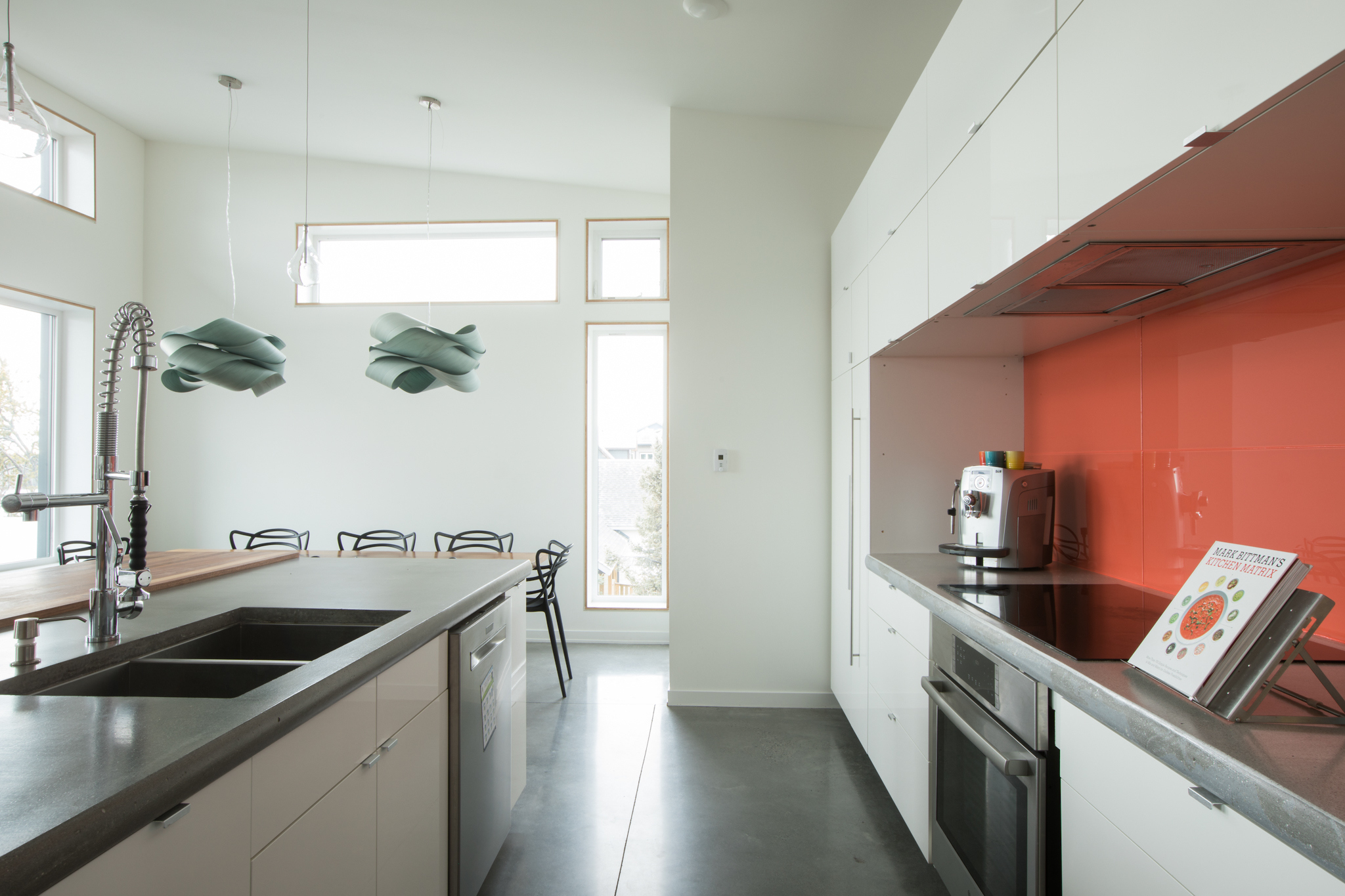 We're going to put together a blog post soon about how the entire process of buying an IKEA kitchen works, but until then, IKEA kitchen newbies, here's roughly how it works.
You measure your existing kitchen and create a kitchen design using the IKEA home planner*
When your design is complete, you go to the IKEA store or call them up on the phone to place your order. That's when IKEA converts your home planner file into a shopping list
IKEA staff pick out all the pieces of your kitchen and you either load up a van or pay them to deliver it
Once it arrives, you install the kitchen yourself or hire someone to do it for you
*You knew it couldn't be that easy, right? If you've ever tried to build an IKEA BILLY bookcase or worse, a MALM dresser, you know nothing about IKEA is as simple as they say.
We recommend reading this post, this post, and this post to learn why you do not want to follow the process described above. If you don't have time, then here's the most important things you need to know:
The IKEA home planner is extremely buggy, and there is a 100% likelihood it will crash in the middle of your (unsaved) design, or not let you add cabinets for mysterious reasons
The home planner will not recommend important safety features such as support panels next to appliances or at the end of a cabinet run, which means you'll have safety hazards at best and a kitchen that falls apart at worst
And to top it all off, the IKEA home planner generates an incomplete product list, and you won't discover which items are missing until you start to install your kitchen and you'll have to run back to the store and through the IKEA maze again to complete your kitchen
You do not need that kind of stress in your life. So instead, follow this process:
Buy an IKD kitchen design package, and then submit to us your kitchen measurements, photos of your kitchen, and your wishlist of what you want to see in your kitchen (here are some tips on how to take photos of your kitchen)
Work with IKD over email or phone to get your design just right
Once your kitchen design is complete, we upload your design to the IKEA home planner and send you a PDF of your design complete with numbered drawings, a full-color design file, and an Extra Items list so you get everything you need the first time you shop (see a sample of our design file here)
Once your kitchen arrives, you can hire one of our Install Connect approved independent IKEA kitchen installers to install your kitchen – they're usually less expensive than hiring IKEA and have a higher satisfaction rating.
"Okay, I'm convinced! How do I buy my IKEA kitchen design before the sale begins on May 24th?"
We're so glad you asked. Click the button below to learn more about our Premium Design Package. From there you can buy your kitchen design easy! Gather together all of your information, give it to your designer, and let us do the heavy lifting.