Kiko Livingstone is the IKEA Specialist. For over ten years he's been assembling and installing IKEA kitchens in the greater Los Angeles area – and beyond. Kiko travels all over the United States to install kitchens, which is how he's racked up more than a thousand IKEA kitchen installation notches on his tool belt.
We spoke with Kiko in the middle of one of his construction projects.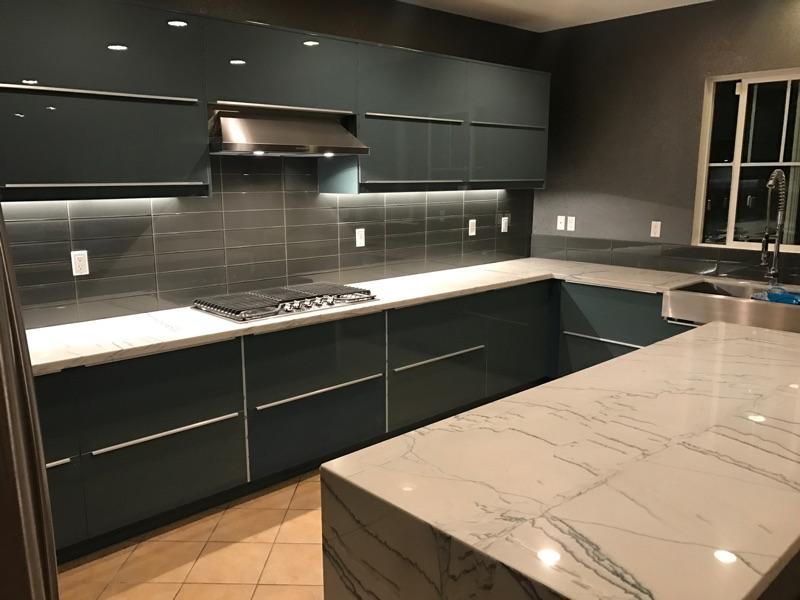 Why do people hire the IKEA Specialist to install their IKEA kitchens?
It's important to understand that IKEA-provided installation companies are kind of like Uber.  And these installation companies have to find a qualified service provider in the area which they further inundate with work. Which means this qualified service provider has to put down the drill and hammer and train others how to do that instead.
My advantage is that IKEA kitchens are all I do, and that seems to make people feel secure about hiring me. A lot of people find me during IKEA kitchen sales. At that point the IKEA kitchen installers have long waiting lists. People don't want to wait so they call me.
People don't realize it, but if you give 10 different IKEA kitchen installers the same design file, you'll get 10 different kitchens.
People don't realize it, but if you give 10 different IKEA kitchen installers the same design file, you'll get 10 different kitchens. The differences may be minute, but there will be differences. Every installer interprets a kitchen design plan differently, whether they're working with IKEA or not.
What makes the IKEA Specialist different from IKEA and other installers?
I travel throughout the United States doing this. I'm talking to you now from San Antonio, but before that I was in New Orleans and before that, Washington D.C. all to install IKEA kitchens. Within the course of a month I've installed IKEA kitchens in Cinncinnati, Orlando, Ft. Lauderdale, and Tucson.
How do you transport your tools all over the United States for all these IKEA kitchen installations?
I drive within a certain distance. Beyond that, I fly. But I don't need to bring a lot of equipment. I use very high-end cutting tools that I can fit into two bags and that's all I need. I'll buy a table when I get there. Believe it or not this works really well.
What do you wish people knew about installing an IKEA kitchen?
The design is one thing, but the actual kitchen installation is another. Or to put it another way, "just because it looks good on paper…"
Kitchen designs, especially the ones IKD makes, are amazing. But all the engineering happens during the installation. That's why I say if you hire 10 different installers for the same design, you'll get 10 different kitchens. Each installer is going to make different decisions about how to handle millwork, for example.
Where should somebody not try to save money during their IKEA kitchen installation?
Always buy extra panels. It's better to have them on hand than to try to find a truck large enough to haul a panel back from the store. I myself try to get as many cuts out of one panel as possible. But I always tell people to allow for extra panels, especially if they live far from an IKEA store.
However you will end up going back to the IKEA store to return extra parts. Every kitchen installation ends up with extra parts like legs, toekicks, and plinths you'll end up needing to bring back to the store.
Kiko, we're glad to have The IKEA Specialist as one of our IKD Install Connect installers. Because you'll travel anywhere to install an IKEA kitchen, that means we have all of our IKD customers covered!