Did you see this display in the IKEA kitchen showroom? On the left you see MAXIMERA drawers, and on the right you see FÖRVARA drawers. Both can be outer drawers and inner drawers, or drawers-within-drawers.
Why choose one kitchen drawer type over the other? The IKEA website explains it, but nothing made it clearer to me than this conversation with an IKEA kitchen sales associate.
IKEA's Two Different Kitchen Drawer Types in a Nutshell
I waited in line to ask an associate my question (it's an IKEA kitchen sale right now, after all), "Why does the MAXIMERA have curved sides, and FÖRVARA doesn't?"
"The MAXIMERA's curved sides work only with the adjustable MAXIMERA drawer dividers which are great for customizing the storage options. With FÖRVARA you can only use VARIERA interior box organizers."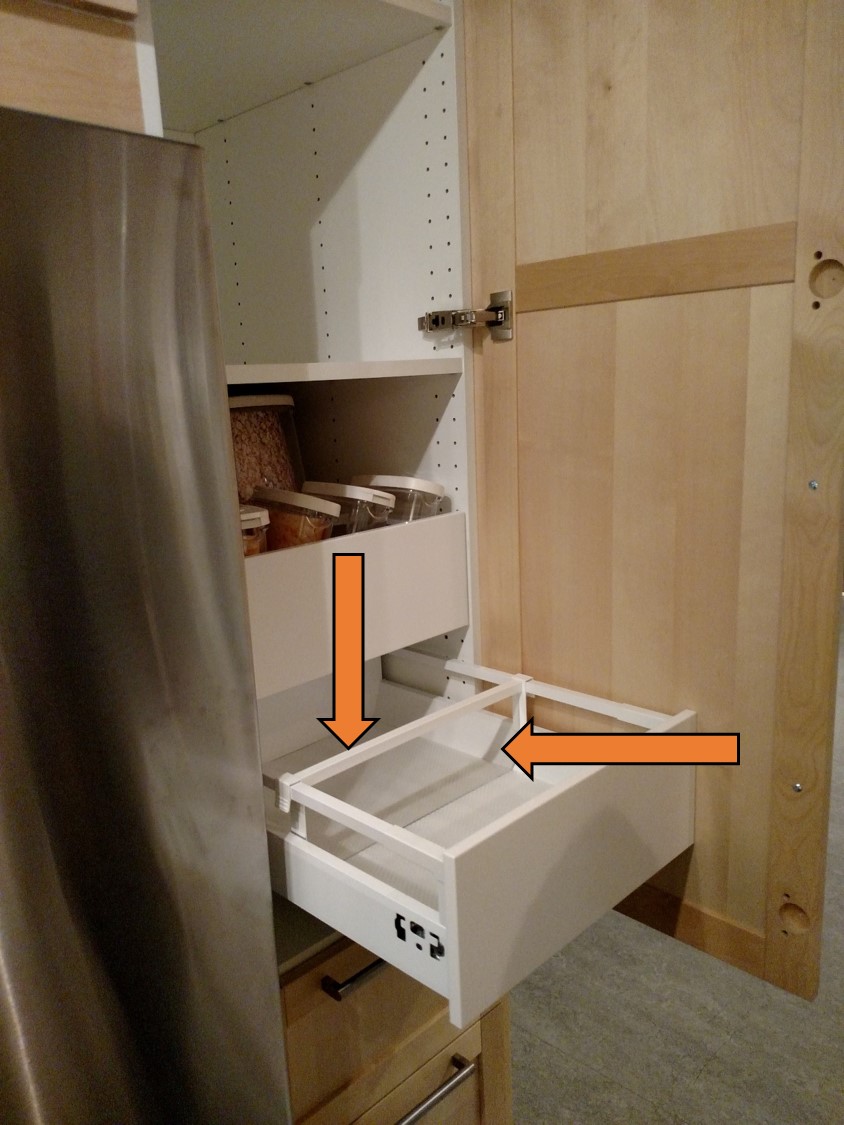 Then she brought me over to this kitchen to show me the FÖRVARA drawers.
She opened and closed the drawers several times while saying,
"FÖRVARA drawers don't have the soft-close like the MAXIMERA. Hear how they just bang shut?
See how they don't pull out as far as you need them to?
If you need to save money the FÖRVARA are fine but otherwise, go for the MAXIMERA. They're nicer."
A Side-by-Side Comparison of MAXIMERA and FÖRVARA

Can't Decide Which IKEA Kitchen Drawers to Choose?
Let IKD's team of expert IKEA kitchen designers help you pick the right SEKTION drawer combinations for you and your budget. The IKEA kitchen sale ends April 26, 2015, so don't wait! Get started with our premium package today.