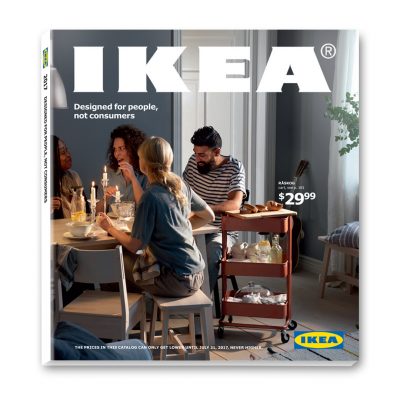 "Goodbye expectations. Hello you!"
For anybody who appreciates the sleek, Swedish aesthetic of IKEA, the late summer release of its annual catalog is like Christmas time. The unveiling of IKEA's latest offerings is often the start of wish lists for everything to make houses (or apartments) feel–and function–like home.
The theme of the 2017 IKEA catalog, "Goodbye expectations. Hello you!," is founded in the idea that "IKEA home furnishing solutions help people live a life free of traditional expectations." As always, the catalog is full of new products, inspiration for home decor, and practical solutions for every area of the home–particularly in and around the kitchen.
For our team of designers at IKD, IKEA's products and solutions aren't just passing interests; they are the cornerstones of business and foundations for the kitchens we design. That's why we're turning the spotlight on some of this new catalog's notable features and starting our curation with a peek at what's new for the kitchen.
BARKABODA COUNTERTOP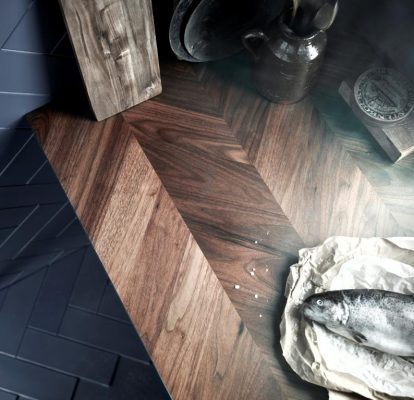 What IKEA Says: The herringbone pattern has a beautifully pleasing geometry to the eye. In BARKABODA countertop the pattern in dark brown wood adds true elegance to the kitchen. The countertop is made durable with a layer of solid wood that covers a particleboard core. This technique not only gives a genuine expression of solid wood, but is a good environmental choice as it's resource-efficient. Living up to water, moisture, heat and scratches, BARKABODA countertop becomes the perfect piece to personalize the kitchen.
What IKD Says: This is a lovely addition to IKEA's countertop offerings. Because it's constructed of wood veneer with a particleboard core, we wouldn't recommend using this as a worktop but as a decorative feature. Consider it for use on an island or hutch. The detail and wood look will be stylish for a long while to come.
KALVIA ADD-ON FRONTS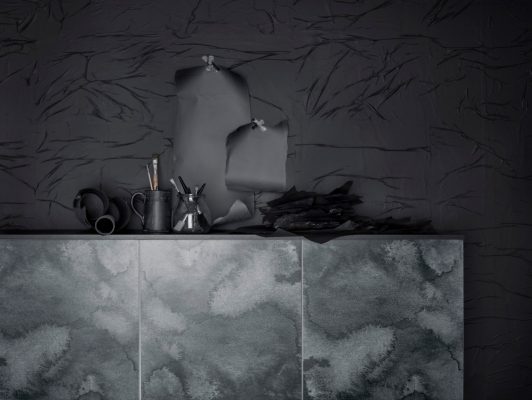 What IKEA Says: KALVIA kitchen fronts are available in 6 different sizes, each size with a unique pattern which you can combine in different ways to create your own collage. Designer Martin Bergström states "I want the patterns I design to open people's minds to dreams and fantasies. When I created the abstract pattern for KALVIA, I was inspired by spores, mycelium and other organic materials in enlarged or reduced formats. The beauty of this pattern is that the subject is in the eye of the observer."
What IKD Says: It's exciting to welcome a new, unique front option that can add interest and even a little drama to the kitchen. We like that each front size has a unique pattern. It's also good to note that the kitchen front has double holes for hinges, can be rotated 180 degrees or hung at the left or right.
NORRSJÖN INSET SINK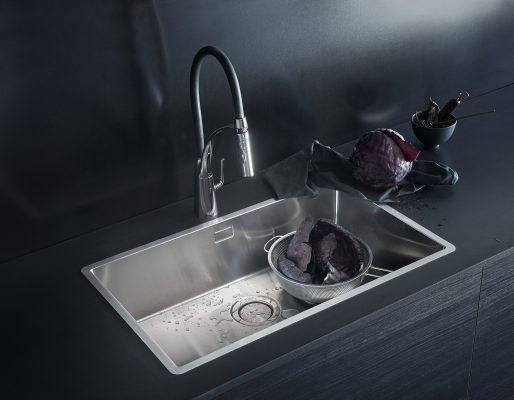 What IKEA Says: This new inset sink is configured with 1 bowl and made of stainless steel.  LILLVIKEN strainer is included in the price, but packaged separately, and is the LILLVIKEN lid. This sink may be completed with NORRSJÖN sink accessories for effective use of space on the sink.
What IKD Says: We like this versatile sink even more because we know the insider secret that IKEA's drop-in sink bowls with flat rims or borders can also be under-mounted.
SUNNERSTA Cart & Mini-kitchen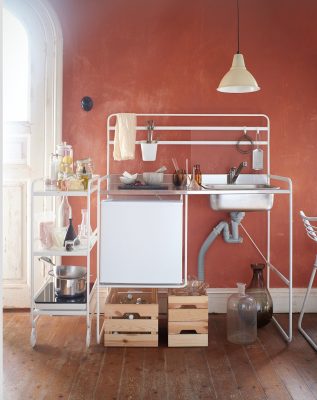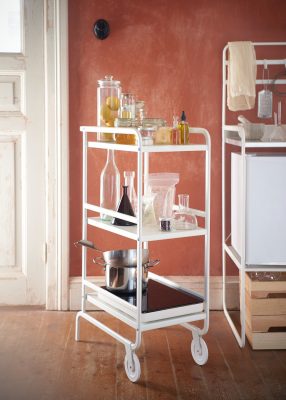 GRUNDVATTNET Sink Accessories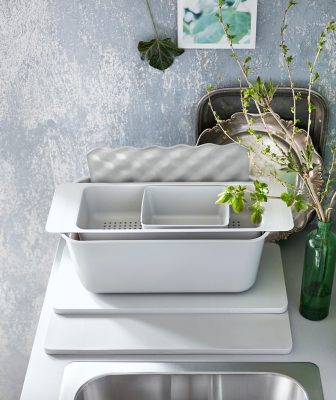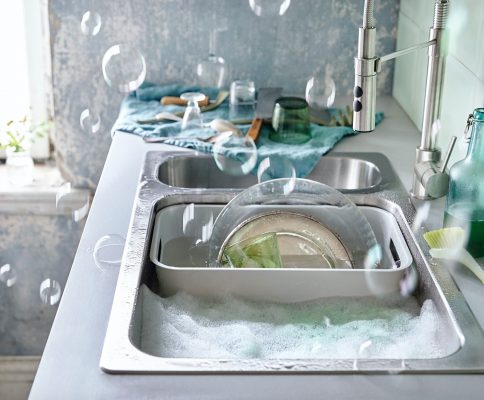 This is just the first installment in our look at IKEA's 2017 catalog. Stay tuned for the highlights you'll want to know about. And of course, we're here anytime you're ready to incorporate these latest kitchen options to work in your own home. Contact us today to get started!