Designing a home bar is more than just putting a few cabinets together. It's about knowing the space and what you'd like to do with it to take advantage of what's available.
Just kicking off? Time to move the booze from the cabinet over the stove to a designated drinking area? Take a look at this home bar remodel we completed with a budget of $3793 and RAMSJO black-brown door fronts. (Discontinued)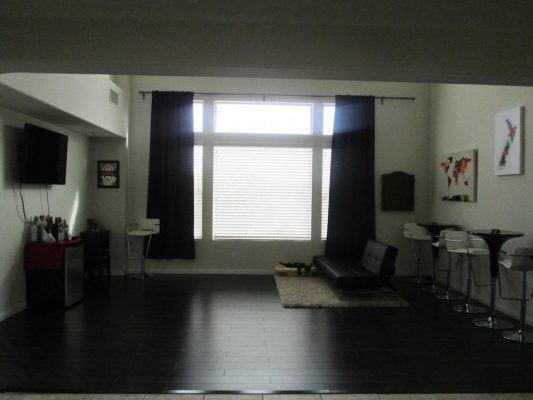 Entertaining at home has become a popular option these days… It saves money, it brings friends closer together and it allows for a private, free-for-all mood that's great for parties with close friends and family. Even though a home bar is an investment, over time it will save you money.  Commercial bars charge a lot of money for drinks and entertainment.  If you enjoy having a few drinks with friends on the weekends, an IKEA home bar may be a great investment.
If you are the do-it-yourself type and have a basic knowledge of woodworking and your own tools, you may want to consider building your own home bar. Or you can take a few ideas from our remodel project and start sketching.
Take a look at the space before the IKEA home bar remodel!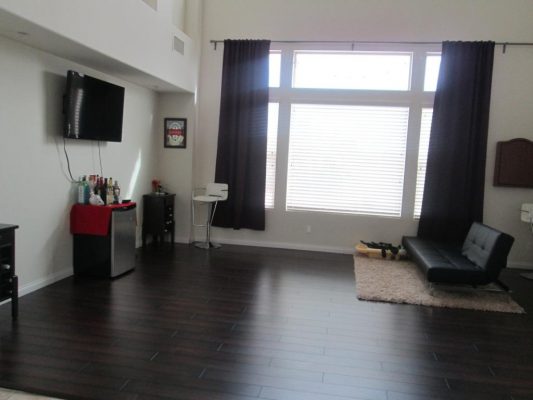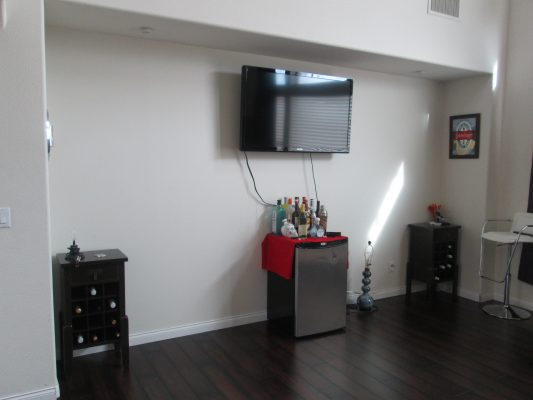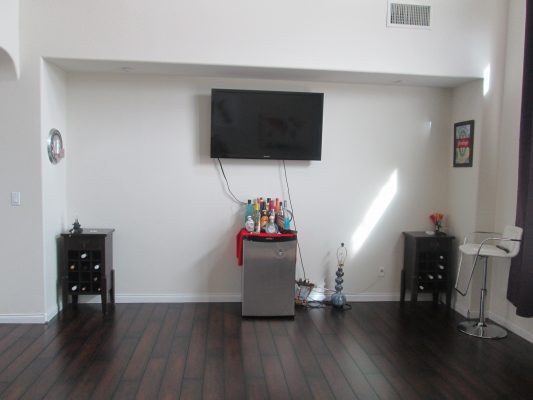 A few notes about the current space for the IKEA home bar:
There's lot of unused space along the walls. Imagine all the lost storage!
No cabinets and no seating areas? Just one sofa and two tiny wine racks are not enough.
The space could be improved with additional amenities, like another wine cooler and a small sink.
The TV screen is hanging on the wall completely by itself, making it a potential eye-catcher for a new built-in design.
There's no space for guests or  family to gather.
Take a look at the new IKEA home bar!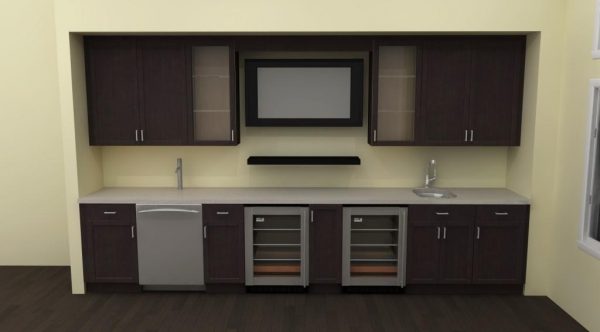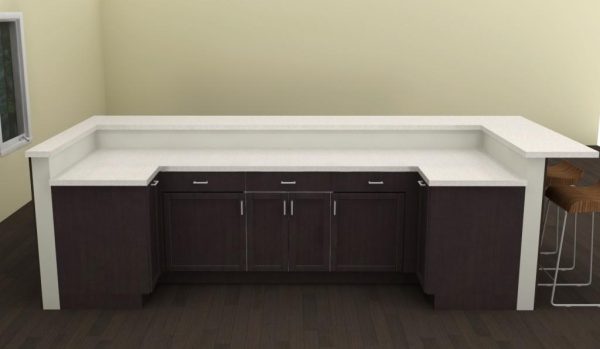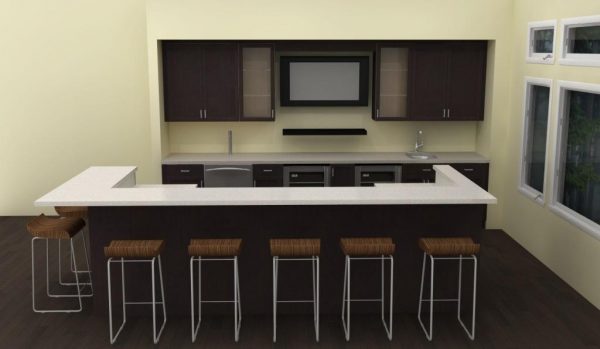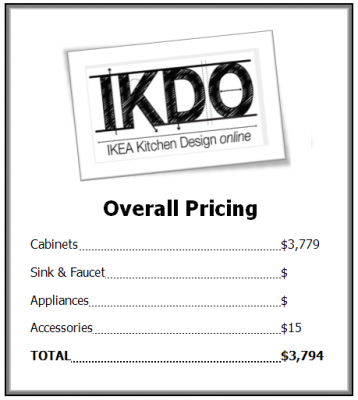 Contact us to get started with your own IKEA home bar design! Or you can check out our blog if you need more ideas to get ready for your project: