The other day I was reading yet another post about an interior designer who only recommends custom kitchens to her customers. Anything else, she implied, is slumming it.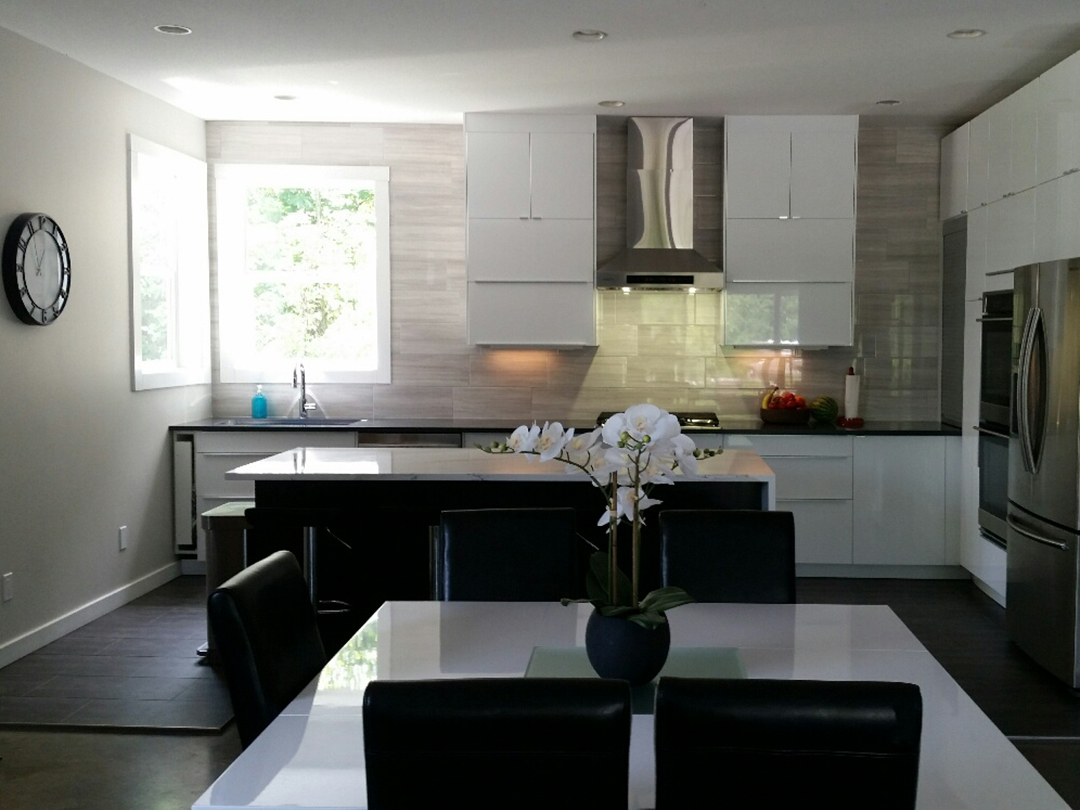 I felt sorry for her customers. They don't need to spend that kind of money to get a custom-looking kitchen that's downright glamorous. Why doesn't she just share the dirty little secret of professional designers everywhere: IKEA!
My guess is that she lacks the skills to turn IKEA into affordable luxury like, ahem, cough, IKD can.
It's time to set the record straight. There's absolutely no need to spend big bucks on a custom kitchen. That is, unless you just really want to spend money. You can get almost any kitchen design style you love with IKEA.
We've created an email series to help you find your kitchen design style. You can cut to the chase by signing up here. Otherwise, keep reading.
What is a kitchen design style (and why should you care)?
Let's back up for a minute. You may not even know your kitchen design style. But we bet you know what you like. So let's talk about that for a minute.
If you're like many of our customers, you know what type of kitchen cabinet door you like. The humble Shaker style door is the most popular door style in North American kitchens.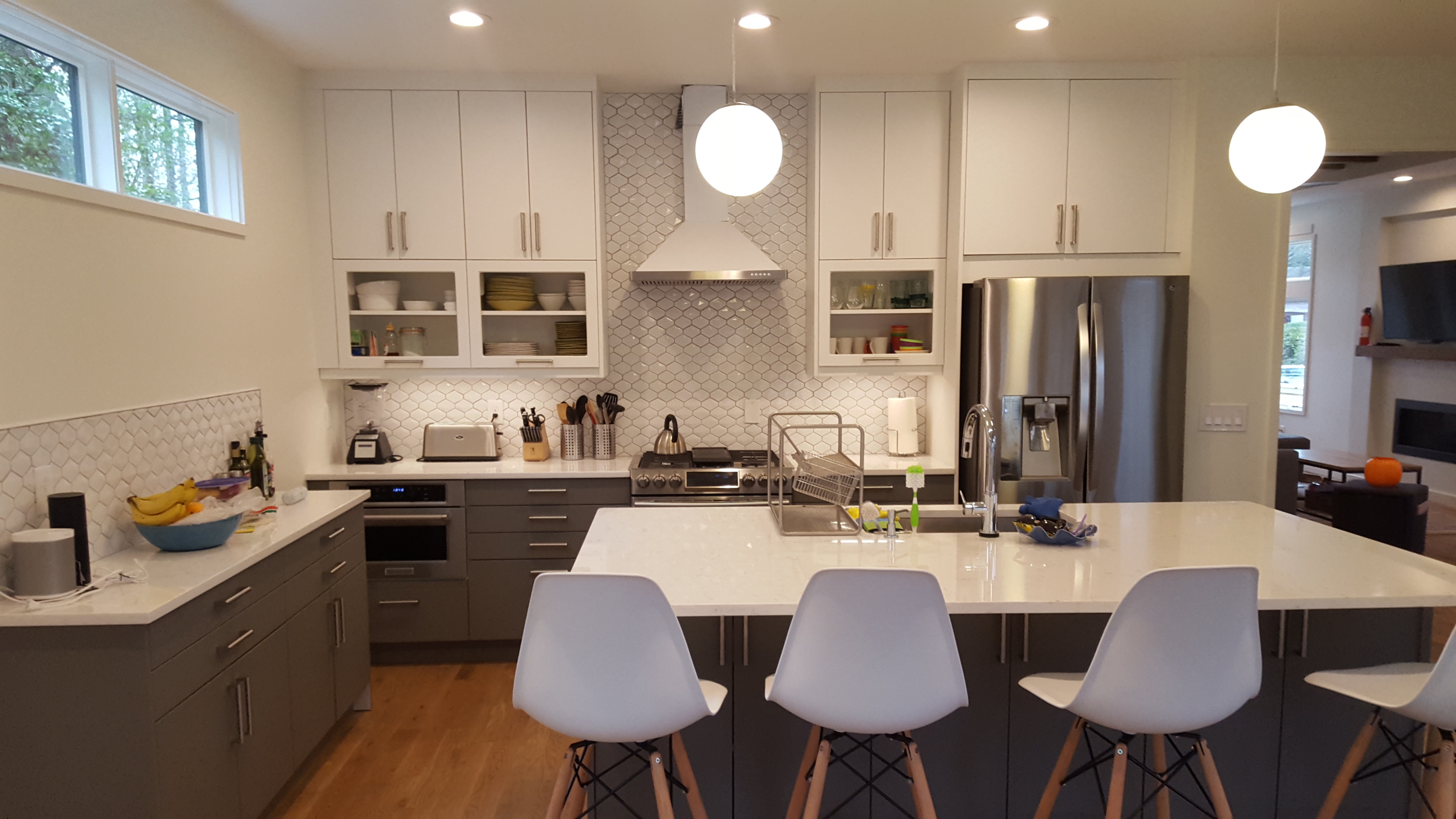 Door style is an essential part of a kitchen design style, but it's not everything.
Each kitchen cabinet door style can create a different design style, depending on what you put next to those doors. That's what I emphasize most to customers who are overflowing with Pinterest ideas: the doors are only part of your overall design style. Choose wisely. –Ana, IKD designer
One of our clients loved BODBYN doors, but as we looked through all of her Pinterest pins we realized her kitchen design style skewed toward Scandinavian style!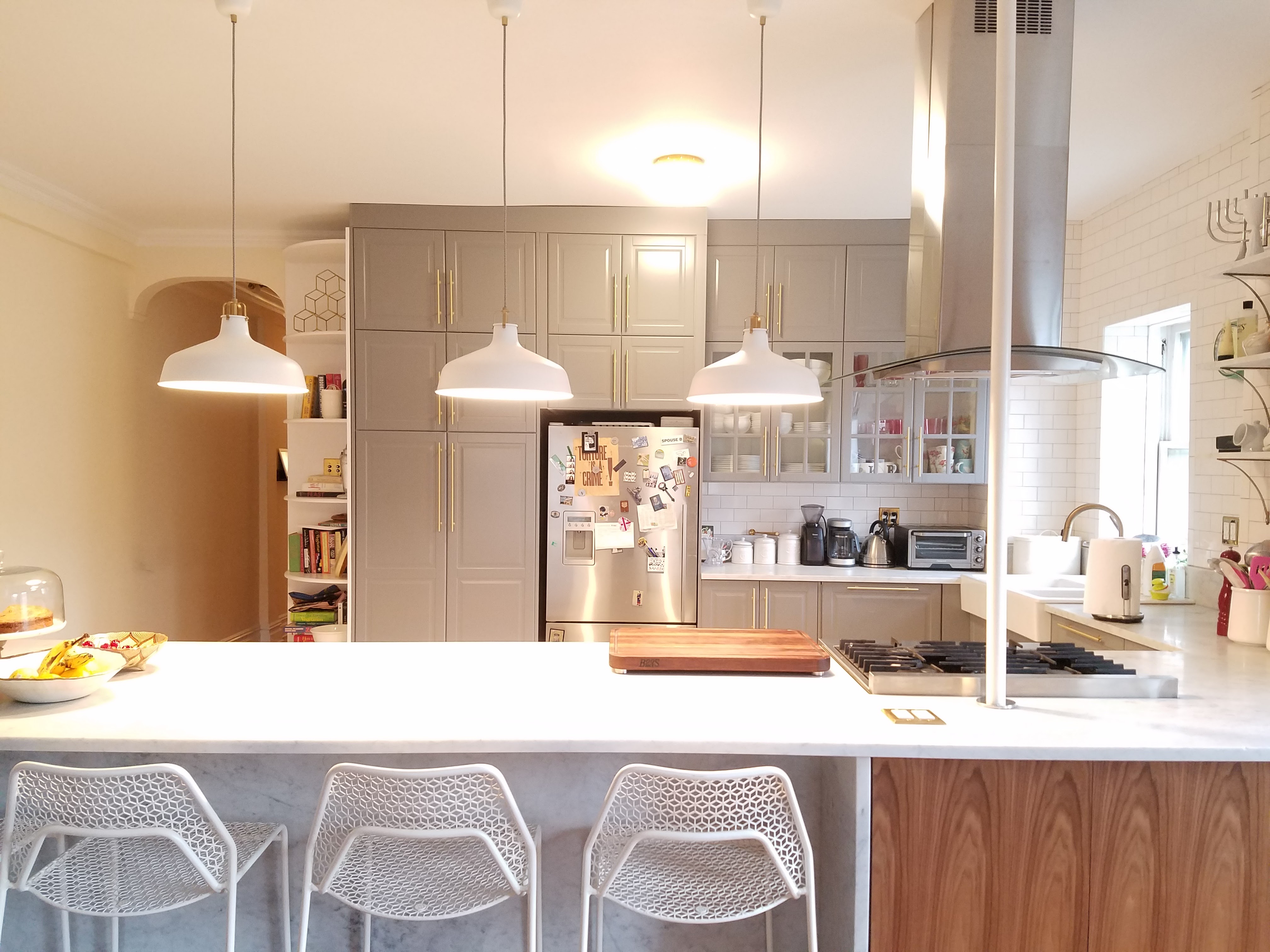 We described how the framed, beveled panel of the BODBYN door creates more of a Classic or Cottage kitchen style and, did she really want that?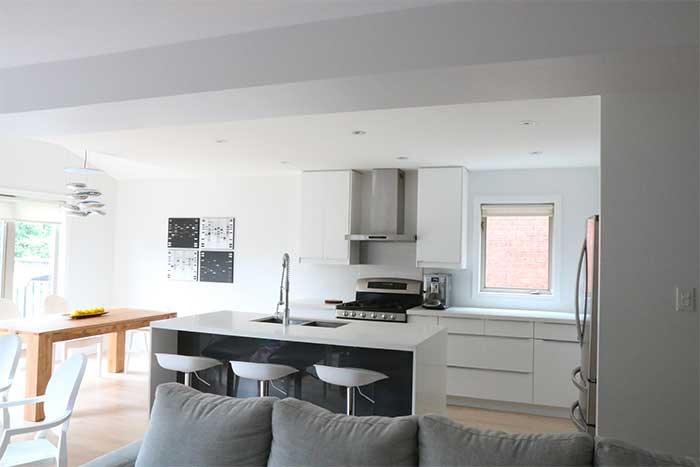 She poured through our email series and let us know she wanted to go all-in on a European style kitchen with flat panel RINGHULT doors. As you can see from the kitchen above, it's a very different look and feel.
How many kitchen design styles are there?
How many kitchen design styles are there? It depends on who you ask. If you ask us, we narrow it down to 7 different styles.
European
Classic
Cottage
Mid Century Modern
Industrial
Scandinavian
Eclectic
If you look elsewhere however, you'll also see Traditional, Farmhouse, Mediterranean, Transitional, and more.
Here's why we narrowed it down to 7 styles:
IKEA naturally lends itself to these 7 styles. Really ornate kitchen styles, such as a Mediterranean style, are not easily achieved with IKEA. Can you still use IKEA? Yes!
The distinction between some of these styles is very fine. One person's Farmhouse kitchen is another person's Cottage kitchen.
How to get the kitchen design style you love with IKEA
Whether you love sleek European style kitchens, cheerful Cottage style kitchens, or the gritty functionalism of Industrial style kitchens – IKEA can do it for you.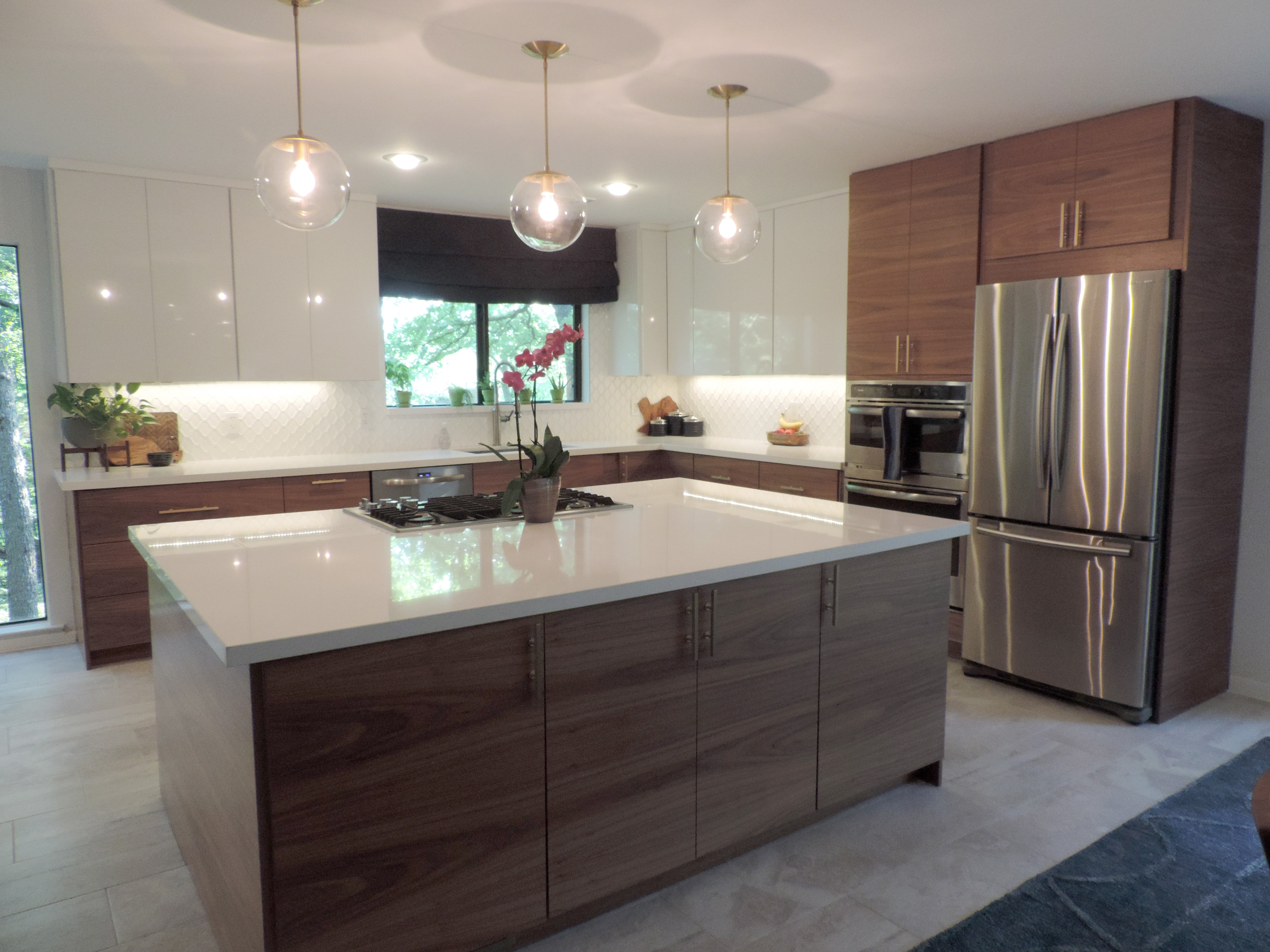 To learn more, you want to sign up for our 7-day email series: How to Find the Kitchen Style that's Right for You.
What's inside each email:
A breakdown of the elements of each kitchen style
How to combine different elements such as door and drawer handles, backsplashes, floors, and more to create a unified style
Suggestions for IKEA kitchen cabinet doors and where to source custom doors so your kitchen doesn't scream IKEA
Many photos of real customer kitchens
It's simply too much to go into in one blog post. But after you read the series, you will:
Be able to call bull-puckey on a professional designer who insists a custom kitchen is the only way to go
Save oodles of money on a new kitchen
Be the envy of all of your friends – and you'll never have to tell them it's IKEA
Getting familiar with your design style will give you a real leg up when you start designing your kitchen.