Last week we shared on our Facebook page that IKEA was coming out with a new door style made from recycled plastic bottles and recycled wood. (You do follow us on Facebook, right?) And as of today you can buy them at IKEA! They're called KUNGSBACKA and are officially listed on the IKEA website. Here's everything you need to know.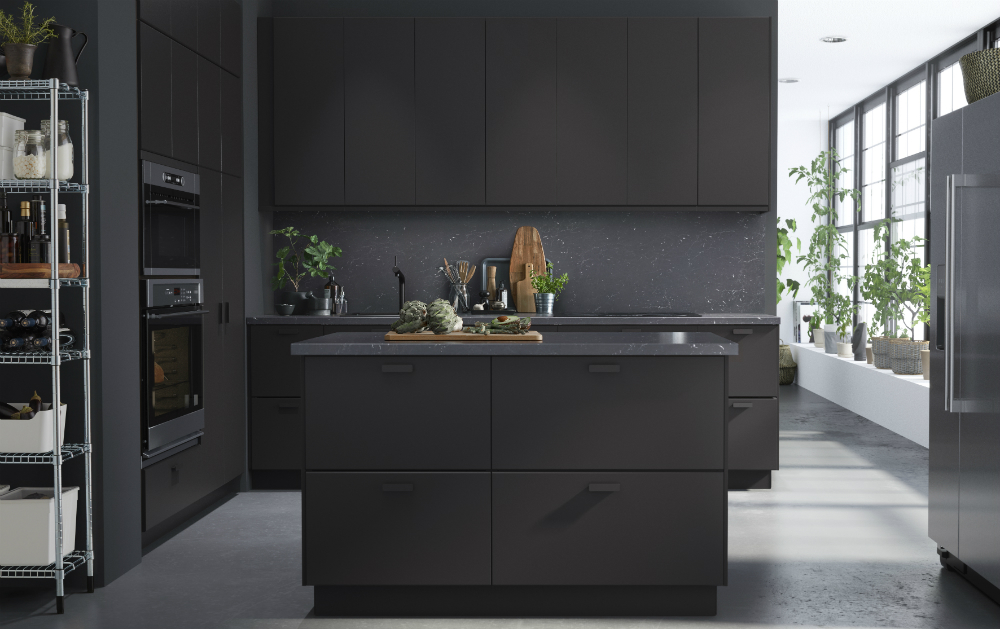 KUNGSBACKA doors are made with recycled materials, which makes them more environmentally friendly than the other IKEA doors. The wood comes from 3 primary sources: old working mills, scrap furniture, and packaging materials. Of course, the wood is filtered before being broken into the small chips that make up particleboard.*
KUNGSBACKA doors are perfect for IKD customers
We know our Premium customers will love the KUNGSBACKA.  Why? Unlike our Express customers, we talk to our Premium customers on the phone. Over the course of the IKEA kitchen design process we talk to them several times on the phone and more often than not, we learn a lot about our Premium customers.
We hear their kids playing in the next room during our calls. We learn about their cooking styles as we decide together where to place the cabinet for the pots and pans, or the spice cabinet. And as we listen to their feedback about what they like about the draft design and what needs to change, we come to understand how to make their kitchen best for them.
Our Premium customers often reveal just how environmentally conscious they are! Some examples:
Even if their communities don't have curbside pickup for recyclables, they still want recycling bins for their homes even though it means driving to the dump. They go the extra (literal) mile to make sure materials are reused.
Many of them want to include room for a composting bin so they don't have to walk outside each time they peel an apple to give the kids a snack.
They're often interested in doors from Semihandmade's ECO line, which is made from reconstituted veneer, or their Reclaimed line, which is made from actual lumber.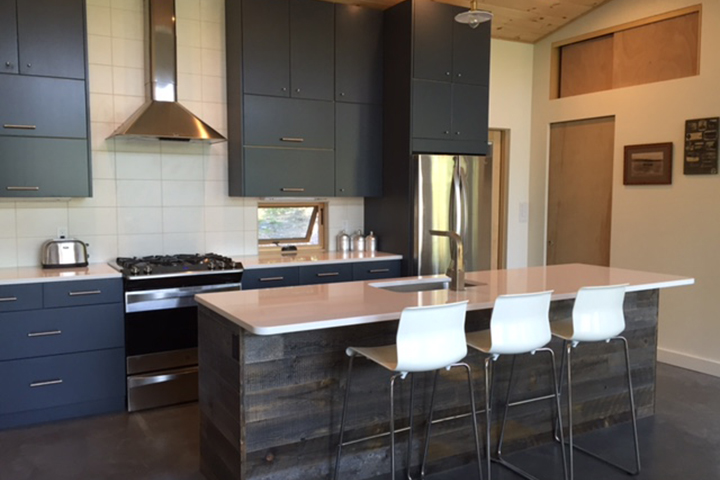 We're pleased to see IKEA extend their commitment to sustainability to their kitchen line.
KUNGSBACKA will also teach you a new word: chamfer
On the IKEA website, part of the KUNGSBACKA description says, "KUNGSBACKA is a modern kitchen door with a 45 degree chamfer at the top and bottom which enhances the horizontal lines in your kitchen."
A chamfer is a symmetrical sloping surface at an edge or corner.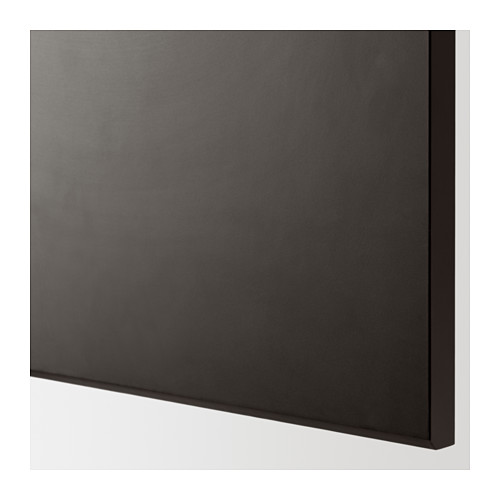 According to John Löfgren, Creative Director at Form Us With Love (the company that designed the door for IKEA):
The function of the chamfer is emotive. It's an ingeniously generous shape making use of an industrial process sparingly to add something extra, breaking the rigid formality and flatness of kitchen fronts. We wanted it to feel like a black t-shirt, tuned to fit right, practical and still precious.
You learned a new word today! Your high school English teacher will be so proud.
Ready to start designing your IKEA kitchen with KUNGSBACKA doors?
We can't wait to design our first KUNGSBACKA kitchen! Will it be yours? You bet. Check out our Premium package today and get started.
*IKEA cabinets and doors are made from particleboard – and we think that's a very good thing. Learn more on IKD president and founder Mike Toth's blog on LinkedIn.