The ADEL doors from IKEA were discontinued by the manufacturer after the date this article was published.
There's a new movement in kitchen design when it comes to storage and display and that is the replacement of solid upper cabinetry with open shelving. This gives an airy, bright and light feeling to any kitchen.
However, there's the added work that open shelves involve: dusting, dusting and more dusting. Our customers wanted to add a few shelves in their new IKEA kitchen design and combine it with standard cabinets with ADEL doors in an off-white finish to maximize storage and reduce visual clutter. The budget? $5930.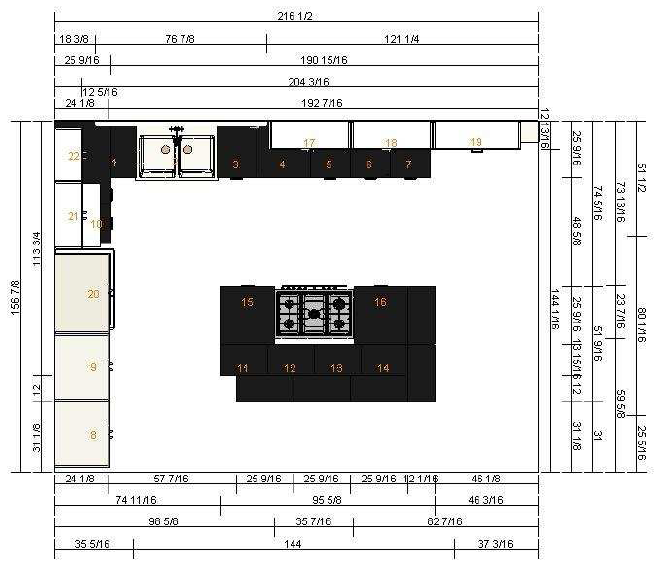 What's needed for this IKEA kitchen design?
A large island for entertaining, dining and cooking.

Lots of storage space for serving dishes, baking trays and small appliances.
A dedicated pantry area to store food in bulk, canned goods and baking supplies.
Enough storage space for at least 20 wine bottles at a time and a plate rack.
Appliances should remain in the same locations to reduce remodel costs.
This is the kitchen before the remodel: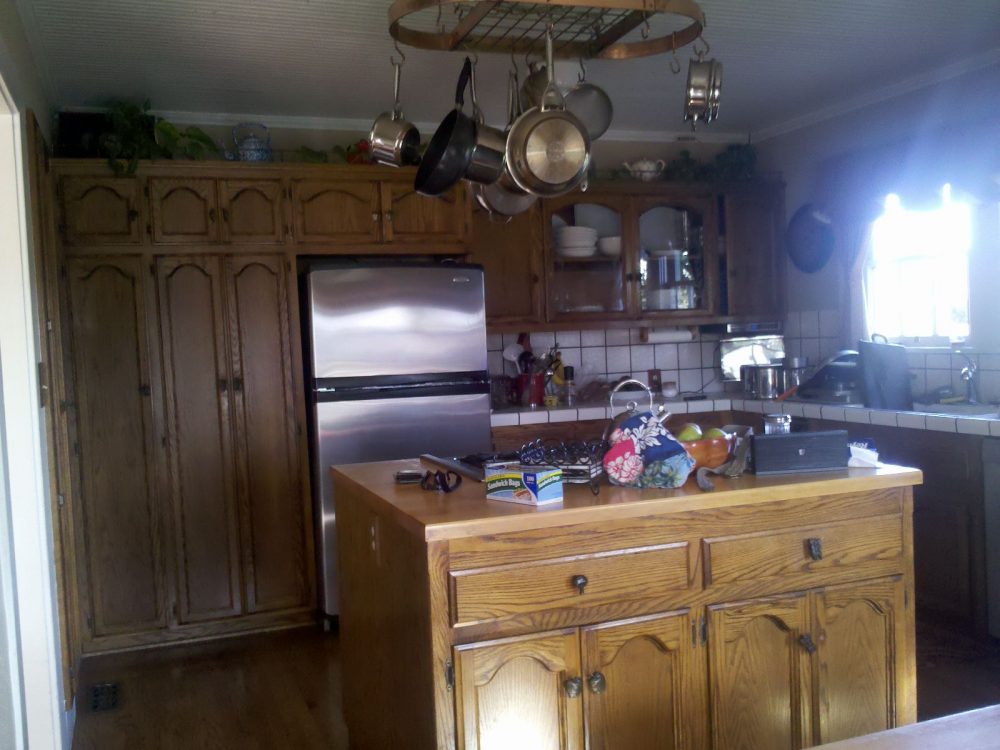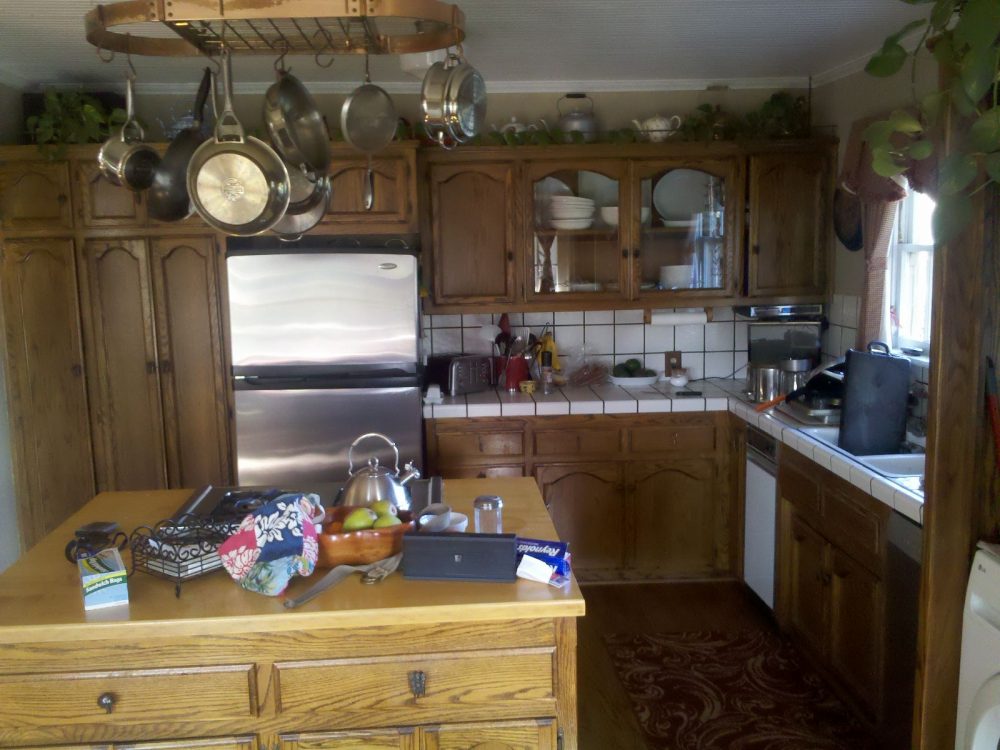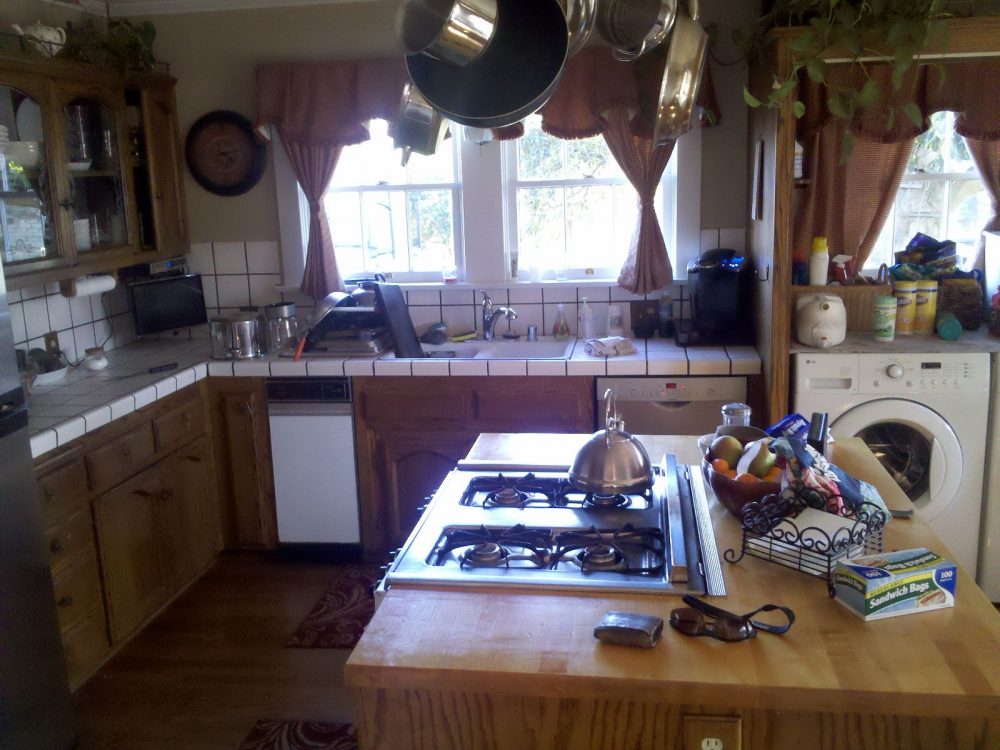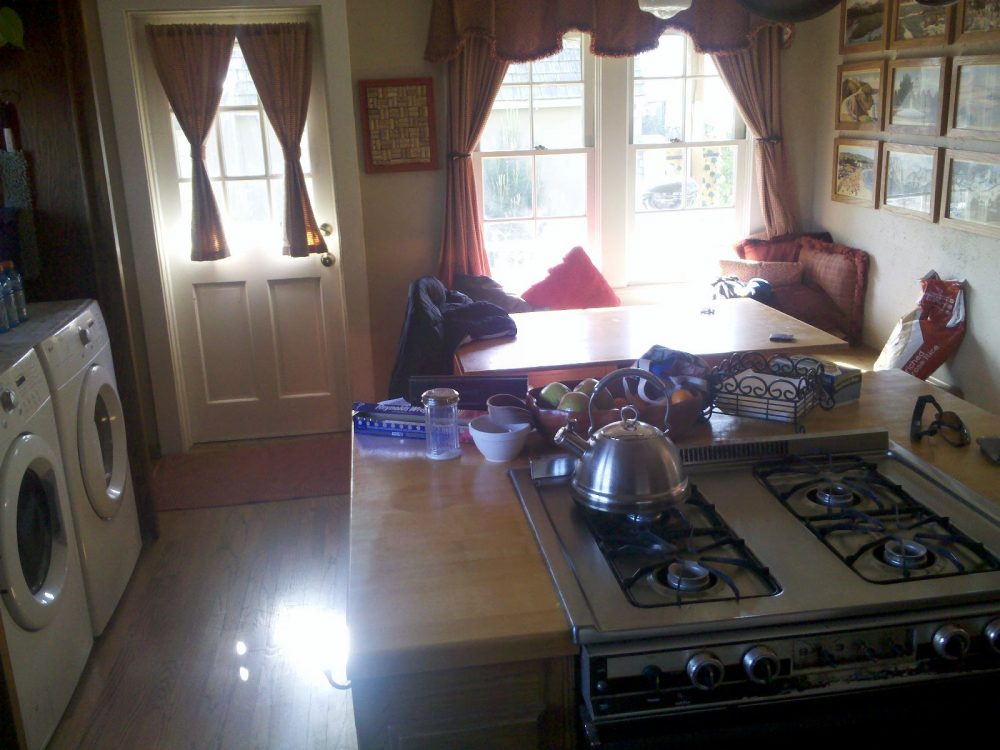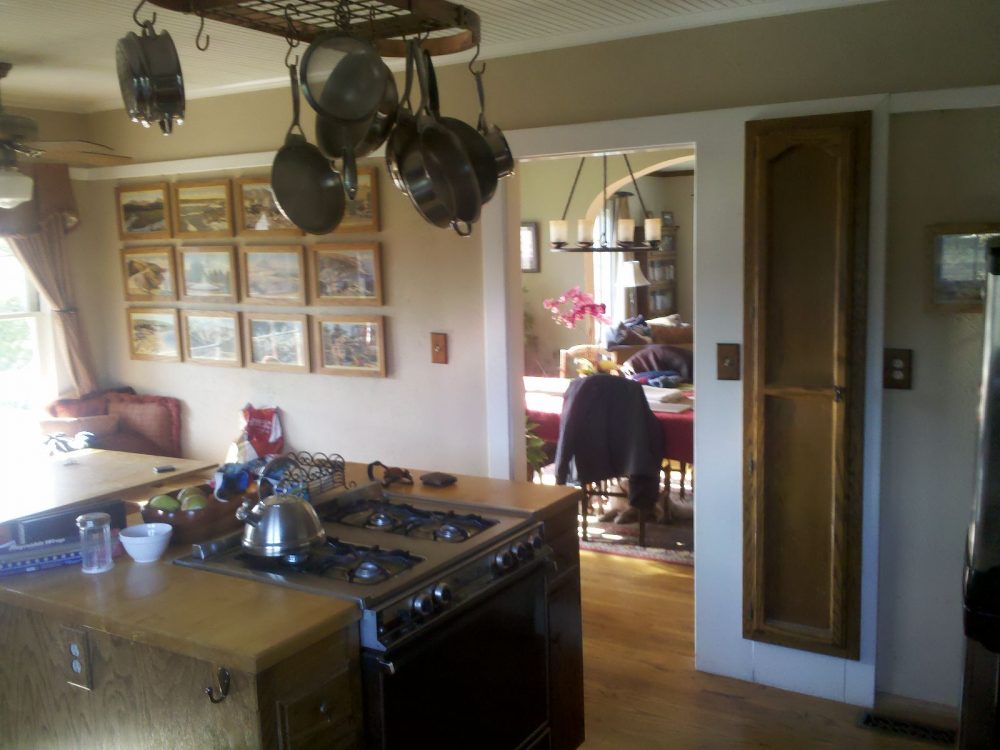 … and here's the new light and bright IKEA kitchen design!