Have you been so busy Christmas shopping and cookie baking, you forgot to decorate your kitchen for Christmas dinner? Don't worry. There's still time to get to IKEA for the last-minute decorations you need.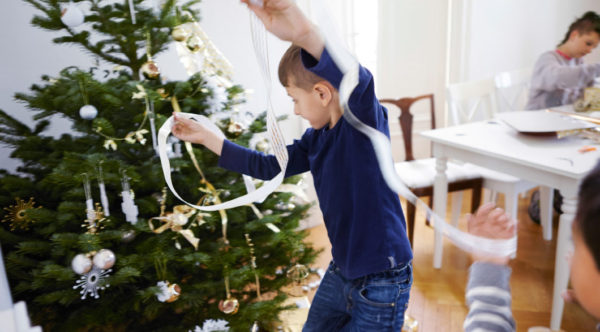 Each year IKEA has a winter holiday section on their site. You can catch some Christmas spirit just from looking at the photos.
IKEA Kitchen Cheer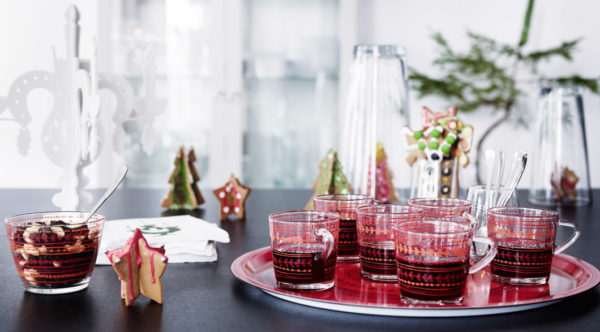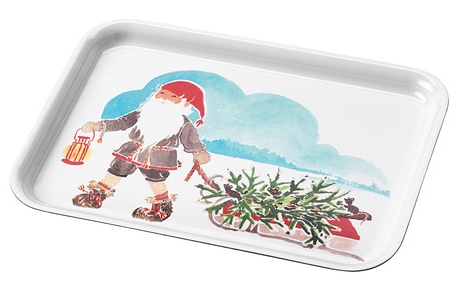 IKEA has cheerful holiday-themed dishware as you can see. My personal favorites are the VINTERFINT bowls and mugs like the ones you see above. They're perfect for a warm glass of eggnog with some chocolates on the side.
I like that pattern so much I have the VINTERFINT tablecloth, too.
Every year I make a big batch of rum ball cookies to give to friends. The VINTERKUL tins are perfect for storing this type of cookie. We serve Santa's cookies on the BESÖKA tray. But no rum balls for Santa. He has a busy night ahead of him and he can't fall asleep at the reins.
A Festive Christmas Dinner with IKEA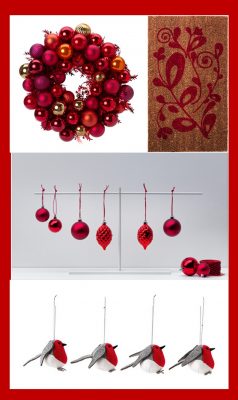 The VINTERMYS wreath is the first thing my dinenr guests will see when they come over, followed by the VINTER 2014 doormat (I chose green). Get them in the mood as soon as possible!
Who says ornaments are just for the tree? We like to hang them everywhere – even between the banister of the stairs. Expand your options with the VINTERMYS stand. The little VINTERMYS birds are my favorites!
This year I picked up little STRÅLA LED lights to go right on the table, one for each guest.
Happy Holidays from All of Us at IKD
That's how I've decorated my home. If you're looking for more ideas, I highly recommend Kendra Ferguson's post from the IKEA Share Space site. Gorgeous.
Have a lovely holiday!