So, just how much progress can you make on you kitchen redesign in 30 days? If you're Miranda, you can go from this: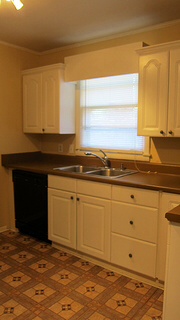 to this: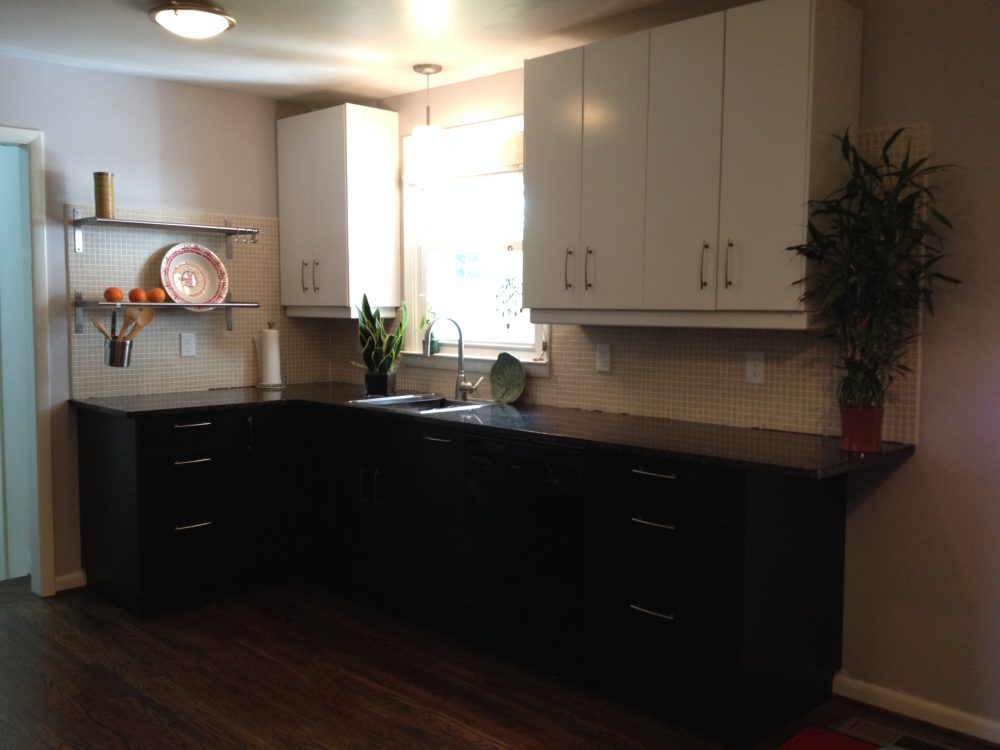 In 30 days. Yes, 30 days! And in between, the kitchen looked like this: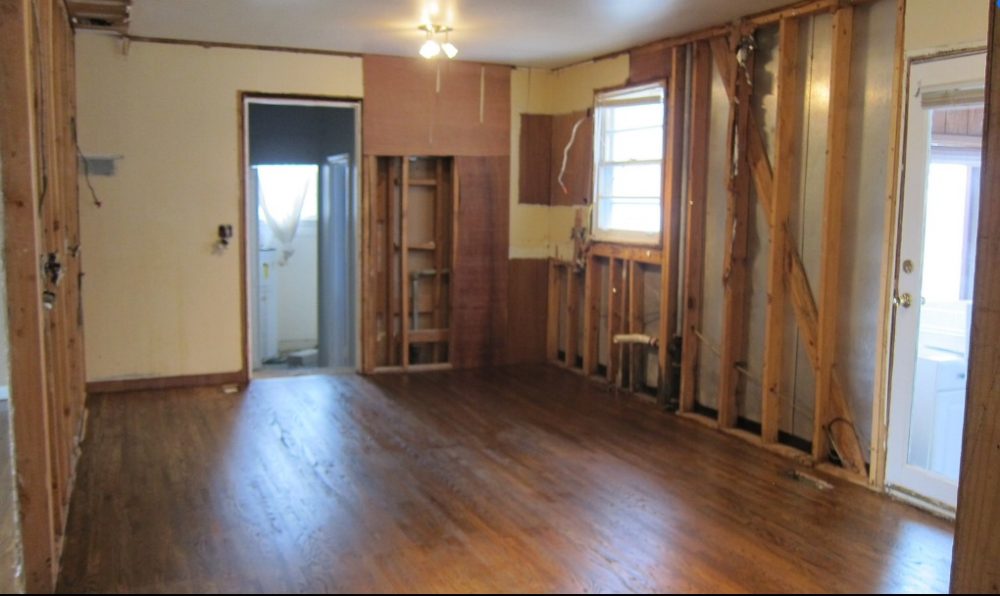 Yes, Miranda hired IKD and built a new IKEA kitchen in 30 days.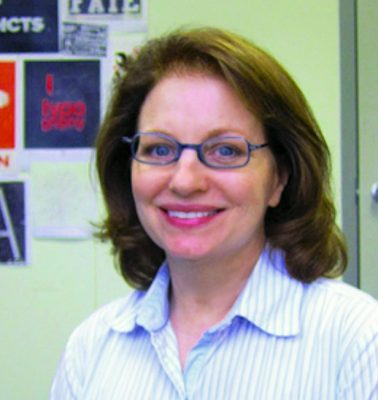 A property owner, Miranda had one month between renters to completely gut and recreate this house's kitchen with IKEA. She also needed to repaint the entire inside of the house, put hardwood flooring in the kitchen, and repolish all of the floors. In those same 30 days.
How did she pull this herculean task off? I talked to Miranda to find out.
Her Top Three Kitchen Design Challenges
Miranda was ready to ditch the dated-looking kitchen for a new, airy IKEA kitchen – with three caveats. She wanted to:
Keep the appliances. Miranda did want a bright new look for the kitchen, but the black appliances were in good shape and didn't need replacing.
Keep the appliances in the same place. She didn't have time to move the sink or the refrigerator, so she needed to create her new IKEA kitchen around the existing kitchen template.
Have a blend of IKEA and items from other stores. For example, Miranda wasn't crazy about the under-cabinet lighting options from IKEA. She had already selected an alternative, and wanted to make sure it would still look integrated.
The Secret to Making this Work within Her Timeline Turned Out to be IKD!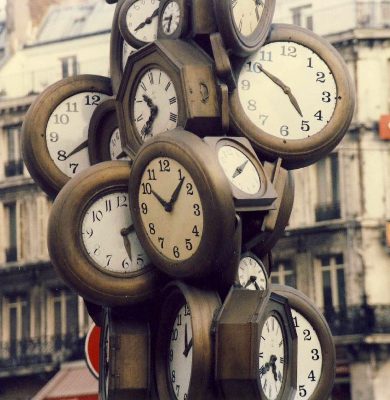 Miranda found IKD while using Google image search for IKEA kitchen inspiration. IKD immediately appealed to her because while she had some experience with home improvement, she had never attempted a kitchen renovation before.
She had created a design in the Home Planner, but found it really clunky to use.
"Even though I had made my design, I still wasn't sure about things like the side panels and the refrigerator enclosure. Had I done those right? The Atlanta, Georgia IKEA was the closest store, and that was still three hours away. I did not want to make more than one trip," Miranda told me.
All Miranda really needed was an expert set of eyes to review her design, so she purchased the IKD Express package.
"IKD perfected my design and that really gave me the nerve to go through with it," said Miranda. "I didn't personally know anyone who had installed an IKEA kitchen and the information I read on the internet was conflicting. But IKD really gave me the confidence to do it."
A Renter's Dream Kitchen
"Our new tenant loves the IKEA kitchen we built," Miranda told me. "A black and white kitchen seems to be something of a trend right now."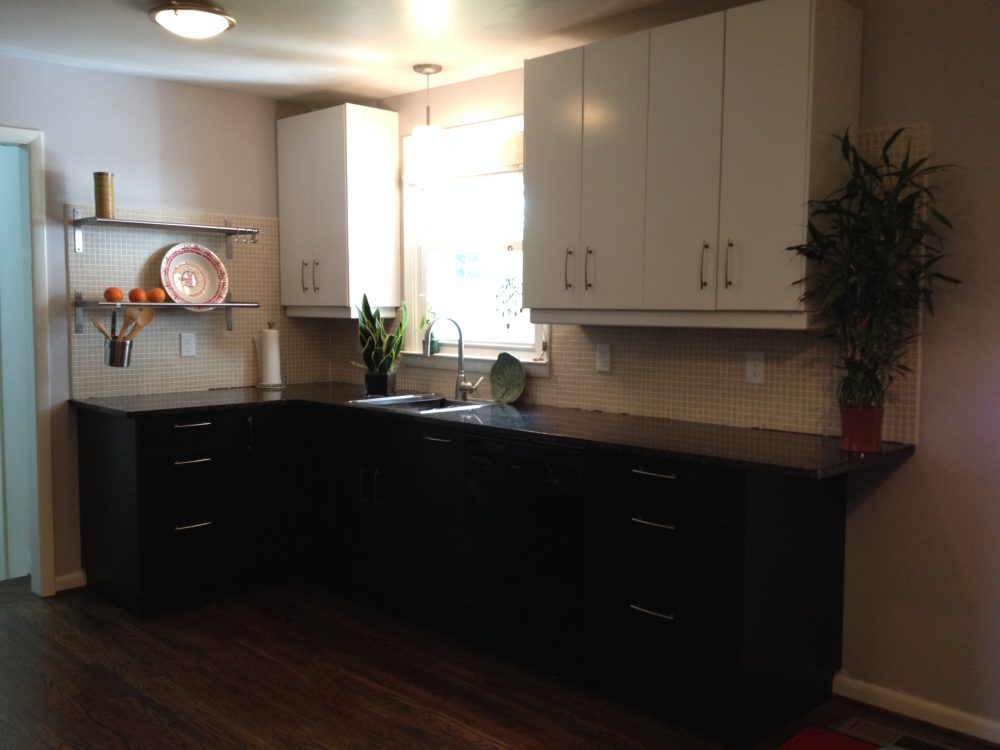 Miranda had selected AKURUM cabinets and drawers with GNOSJÖ door panels, in black foil finish, for the wall cabinets, and white APPLÅD door panels for the base cabinets.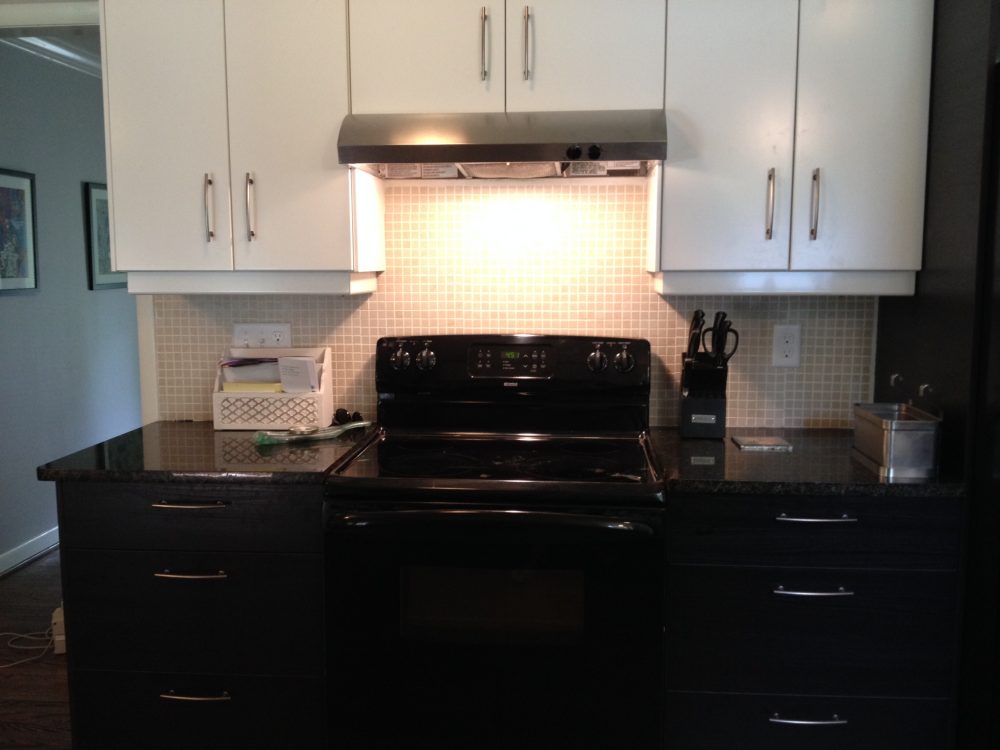 You can see here how the black GNOSJÖ drawer fronts blend in nicely with the black oven. Black granite countertops create a seamless look, and the white APPLÅD cabinet doors brighten up the kitchen.
Under the cabinets are the enclosures for the lighting, which were made from PERFEKT panels. The handles were purchased from Lowe's during a great sale.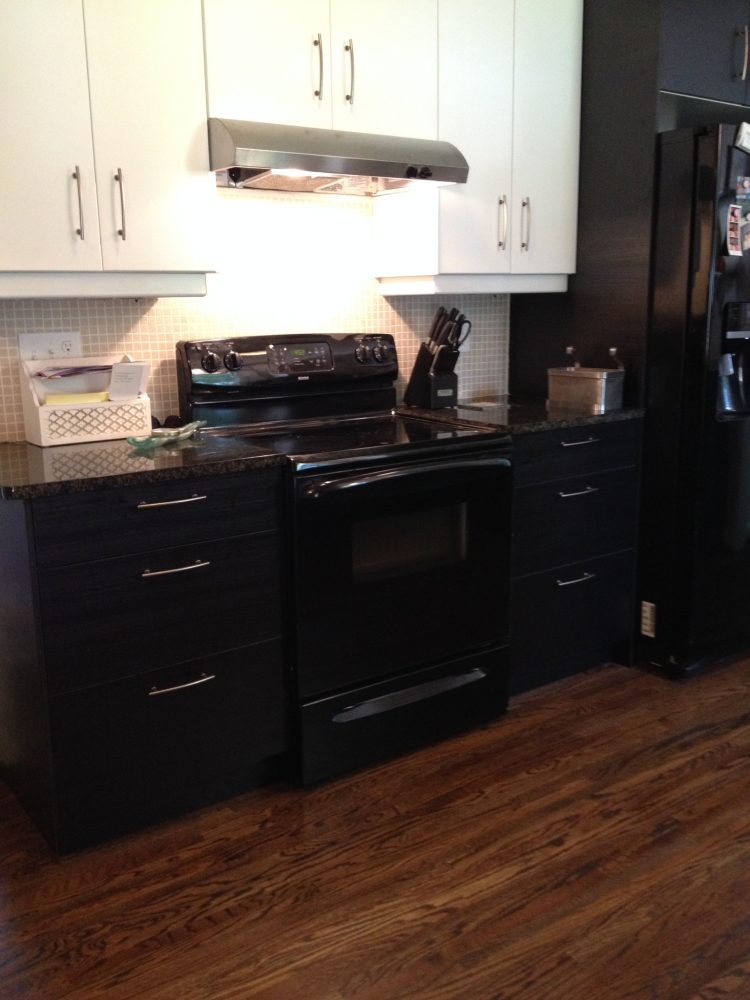 From this angle, you can see part of the refrigerator enclosure which did turn out exactly as Miranda had wanted it.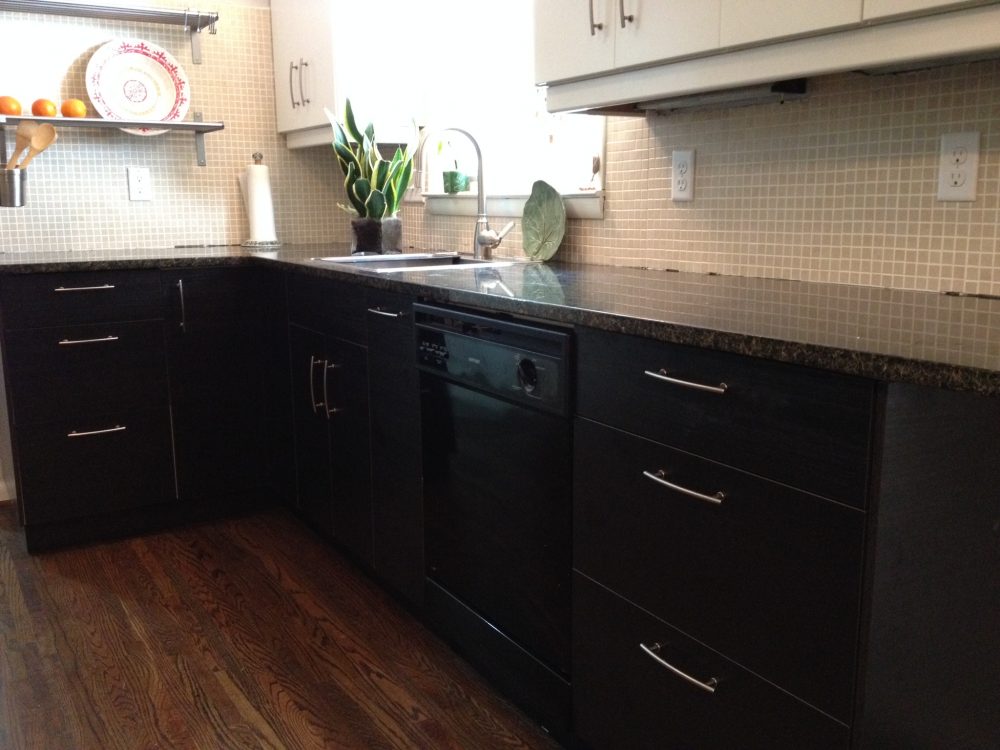 Again, the dark appliances and cabinets look nice together, don't they? The shelving on the far wall is from the ENUDDEN line, which is typically used in bathrooms. Here it makes for a nice display for a pretty dish.
And how was Miranda's experience with IKD?
"Yes, I'd recommend IKD to a friend – I'd insist on it, actually. If you're spending thousands of dollars on a new kitchen, it's worth spending a couple hundred dollars to get it right.
"I own other rental properties that will need new kitchens in the future and I'll definitely use IKEA again."
Miranda, we appreciate your glowing review, and are so impressed with how you designed and installed a new kitchen in fewer than 30 days!
"Paris Clocks" by Nick is licensed under CC BY 2.0 
**An earlier version of this post incorrectly stated that the upper cabinet doors were GNOSJÖ. They were in fact APPLÅD, and the post has been updated with the correct information.