The APLAD white and SOFIELUND doors from IKEA were discontinued by the manufacturer after the date this article was published.
A new house means a lot of changes: walls coming down, new colors, new layouts, a new kitchen. Our customers loved the look of SOFIELUND doors and wanted to have a crisp, clean and modern kitchen for their new home. They live too far away from an IKEA store to make many trips, so they decided that taking care of their IKEA kitchen design online was easier and it would help them have a stress-free remodel. The budget: $8176. Door styles: APLAD white and SOFIELUND.
Take a tour of how it all started after the jump: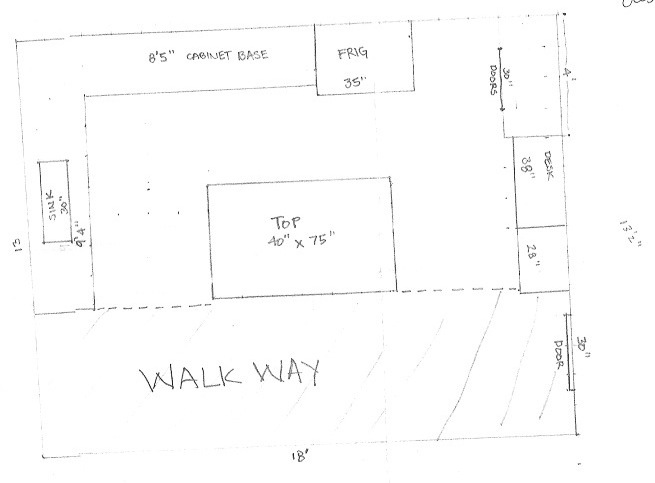 What are the main areas to improve in this kitchen?
Dishwasher location: cannot unload without reaching over to get to the cabinet
Trash can location: cannot open with dishwasher at the same time
Sink size: it needs to be larger, too many dishes get stuck at a smaller sink
Fridge location: it blocks the way and it's almost impossible for two cooks to work comfortably at the same time
Take a peek at the old kitchen before the remodel: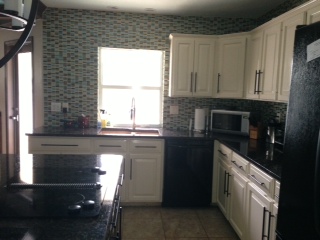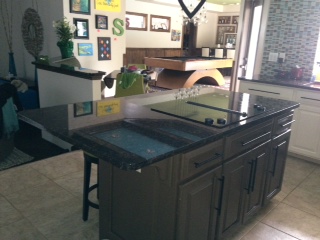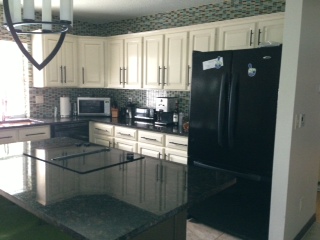 Now, say Hello to the new  IKEA kitchen design!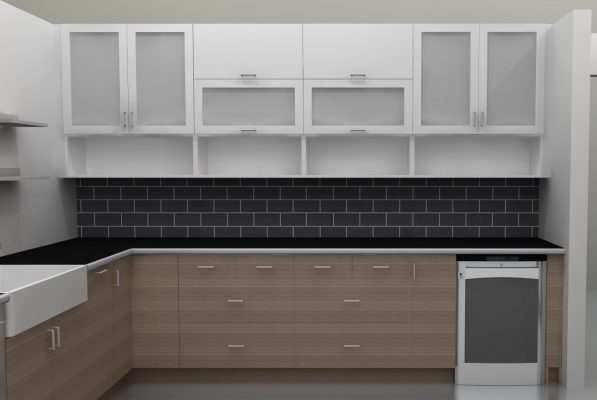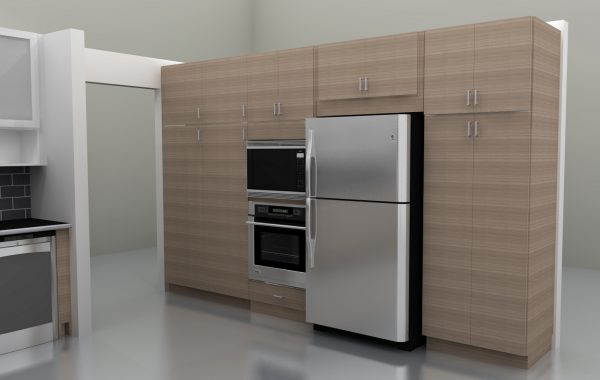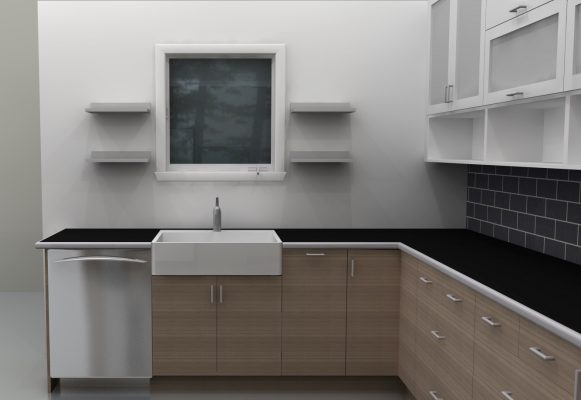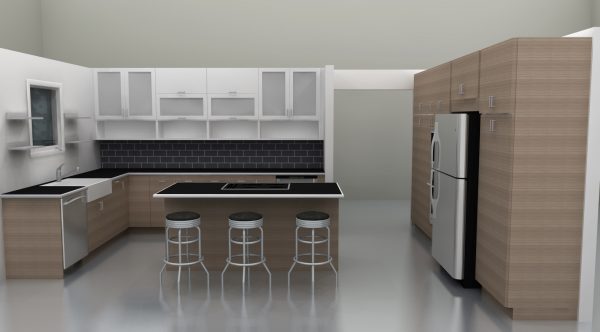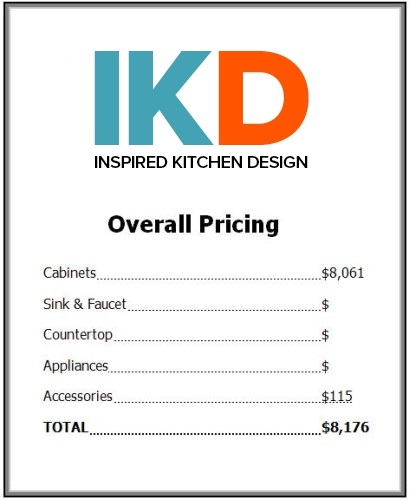 Get started with your own IKEA kitchen design online today! We'd be happy to help!