Kitchen islands are a wonderful way to add extra counter or storage space to any IKEA kitchen. These versatile kitchen centerpieces can be modified to suit your needs.  Kitchen islands designs have become one of the most requested features for home buyers when searching for a new home.
Having an island in your IKEA kitchen comes with many advantages, provided you have an open plan layout in your home. This time, we gathered a series of IKEA kitchen island design ideas, each one more creative than the next with different functional features.
5 IKEA kitchen island design ideas:
1. The dining table: No dining room? No problem! If your kitchen is large enough, add a square-shaped IKEA kitchen island to gather family and guests as a dining table. This island seats 6 persons and provides a counter overhang at 3 sides, keeping guests close to the cook without interfering with the kitchen workflow. (Style: RAMSJO red-brown)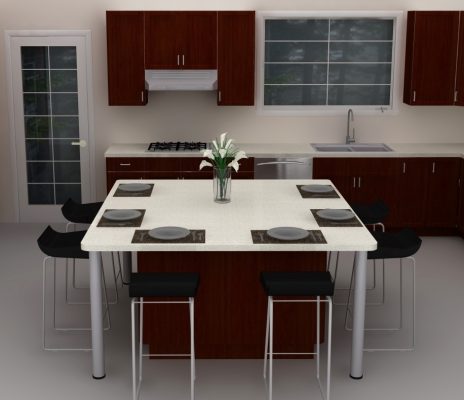 2. The baking central:  Are you a baker? Make the island baking central, with bins for your supplies and countertops that can be used as prep areas. This design has three different tiers: the tallest tier for an informal breakfast bar, the middle level to host an oven and deep drawers and the lowest level for rolling dough. (Style: RAMSJO red-brown)
3. The cleaning station:  Sometimes placing the dishwasher, sink and trash can pull-out is the best decision to save counter space for working at your kitchen. Having these three main amenities in a single space results in a highly-efficient IKEA kitchen island that makes your work easier. (Style: NEXUS birch)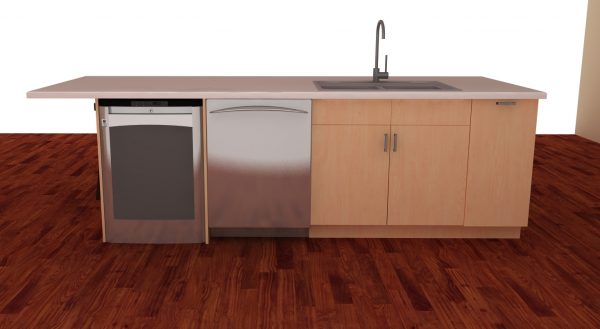 4. The compact cleaning / eating area: A small IKEA kitchen island that has four cabinets back-to-back gives enough space for a sink, dishwasher and counter space with an overhang. This is ideal for medium-sized kitchens where guests or family members gather frequently. (Style: RAMSJO white)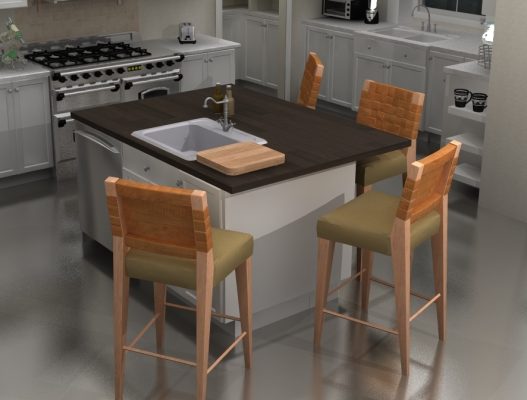 5. The cooking / eating zone: This large island includes a cooktop and space for three guests. An open cabinet has been included at the side to add some cottage charm and space for cookbooks. We like how the white cabinetry is accentuated by the NUMERAR butcher block counters. (Style: STAT white)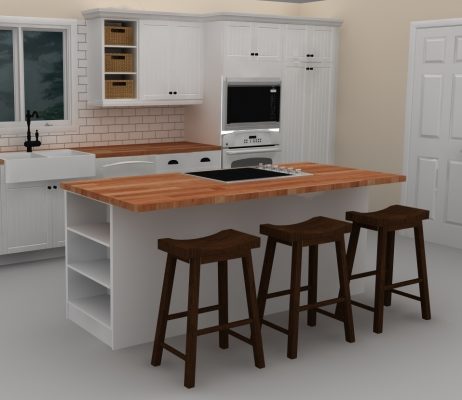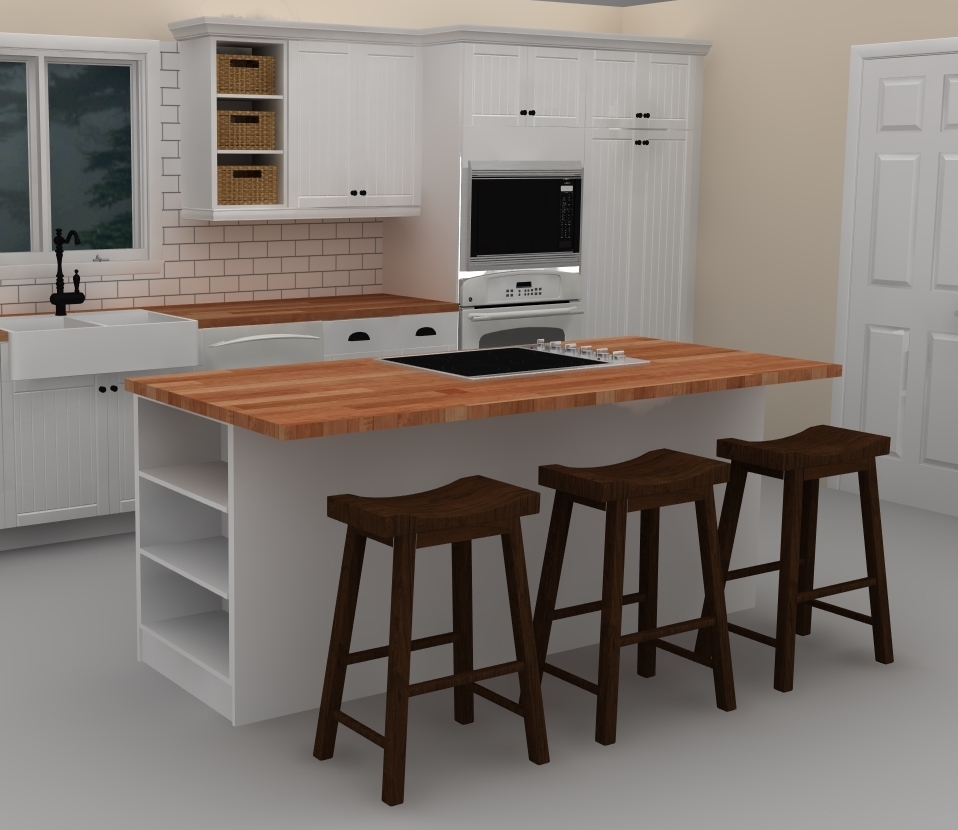 Get started with your own IKEA kitchen design today! We'll help you come up with the kitchen island that best suits your space.