Everyone uses their kitchen differently. When designing your IKEA kitchen, we want to know what's important to you. If you're serious about cooking or baking, you'll want a kitchen that is both beautiful AND highly functional.Such a kitchen has at its heart the work triangle.
If you're ready to work more efficiently in your kitchen, you need this design feature built in from the get-go.
When we build the work triangle into your IKEA kitchen design, the result is a kitchen where you can switch easily between the three important tasks in your kitchen.
What is the Work Triangle?
To understand why you need a great work triangle in your kitchen, imagine you're hosting Thanksgiving Dinner at your house this year!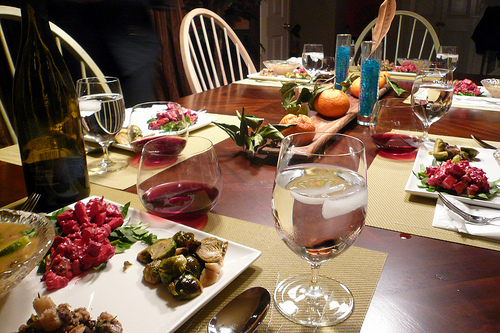 That means you're cooking and entertaining guests at the same time. You'll need to be able to work quickly and easily switch cooking tasks while keeping up with the football score and conversation.
Before you groan, let's take a closer look at how a work triangle can make all of this work smoothly.
When you're working in your kitchen, you're doing three different things:
Cooking
Cleaning up
Taking food in and out of the refrigerator
A great kitchen puts the stove top, sink, and refrigerator close together, and connected to each other by an invisible triangle. Typically the sink and the stove top are across from each other, with the refrigerator off to the side to form the triangle in your ikea kitchen.
This layout cuts down on extra movement and prevents you and anyone else in the kitchen from running into each other. Suddenly Thanksgiving dinner is sounding a lot easier to pull off, isn't it?
The Work Triangle in Your IKEA Kitchen
As you start to think about your new IKEA kitchen, you may discover that your current set-up doesn't have a work triangle in place. Perhaps the sink, stovetop, and refrigerator are all along the same wall. Or one of these areas is far away from the others.
Never fear. Almost every kitchen can be redesigned to have a work triangle in your ikea kitchen.
When we wrote about galley kitchens, we showed you how even a small kitchen can have a work triangle.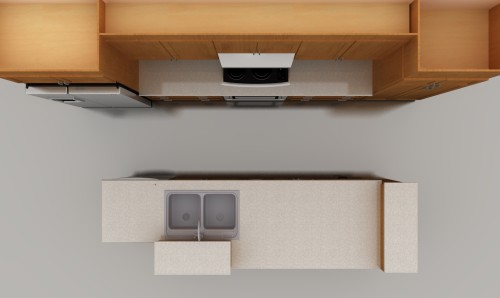 In this kitchen, we moved the sink farther from the stove to create a better work triangle.
This kitchen with a peninsula puts the sink and the stovetop closer together, with a lot of counter space for food preparation.
It's never too early to start thinking about making Thanksgiving dinner a smashing success. If you need help figuring out how to easily set up a work triangle in your IKEA kitchen, work with us. We'll get started with your professional IKEA kitchen design today.
"Creative Commons Kitchen Duty" by Paul-Werner is licensed under CC BY 2.0
"Creative Commons The Table is Set: Reservoir Dinner" by atl10trader is licensed under CC BY 2.0
If you're interested in getting an IKEA kitchen design that satisfies all design styles, check out our IKD design package today.