Recycling in your IKEA kitchen shouldn't be complicated. An experienced IKEA kitchen designer will incorporate elements for a recycling center into your IKEA kitchen. This  should be close to your preparation area and included in your cleaning area. It needs to be as close to the sink as possible, too.  This placement makes rinsing out containers and disposing of them seamless. When you include this within your work areas, the total footsteps you take and the distance you have to cover when you're working are significantly reduced. By organizing a kitchen properly, you can reduce this distance by as much as 25%! Below, we show a good example of a properly-planned IKEA kitchen. You can see how efficient the workflow is: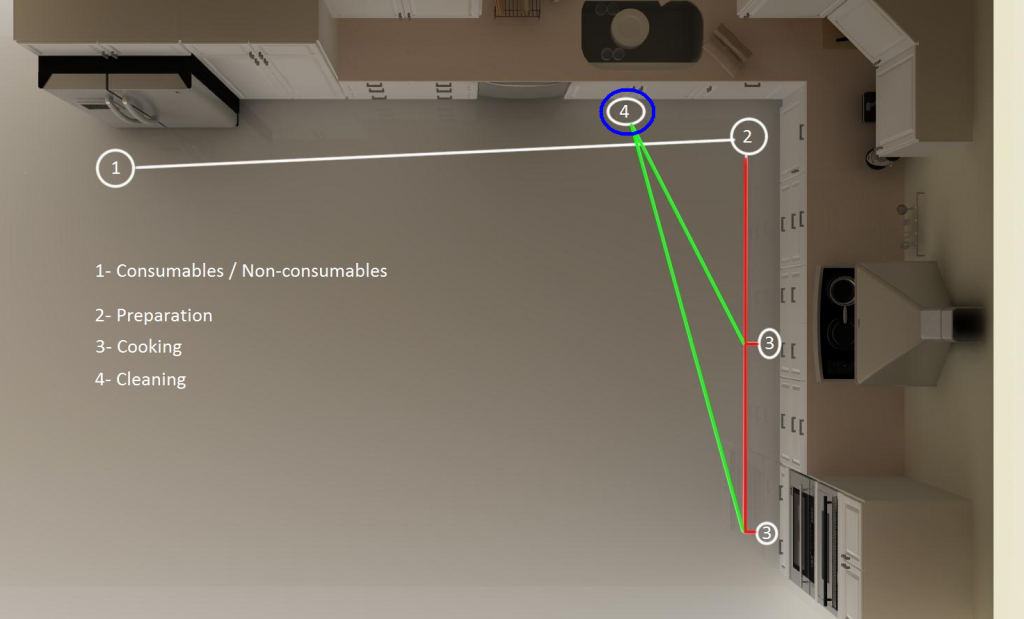 Kitchen recycling centers are modified kitchen cabinets that neatly conceal recycling bins. The recycling centers come pre-assembled in a cabinet and in cabinet retrofit kits. To meet the bare-minimum disposal needs of a household with weekly pickups of trash and recyclables, you need two 27-quart trash bins: one for garbage, the second for recyclable items. Households with kids and/or pets need larger bins. IKEA has many different recycling units to offer.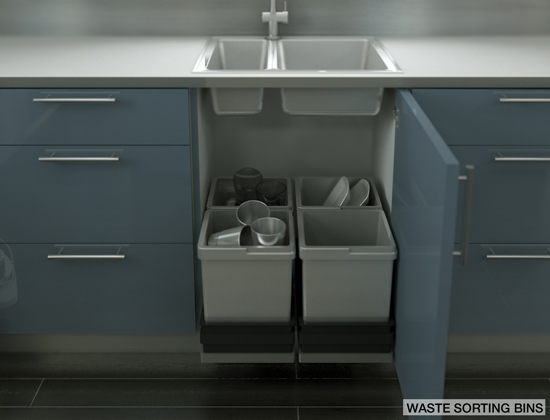 The two-bin scenario assumes you're not required to sort recyclables. If you have to sort, you probably need four bins (metal, plastic, glass, and garbage). Even if you separate materials, we suggest avoiding bins smaller than 27 quarts because they fill too quickly. Paper recycling shouldn't be included in a kitchen work triangle. We recommend an attractive basket under a family-room end table or in a home-office area where newspapers and magazines are usually read.