Kitchen reflections from last year
For many of us (myself included), 2018 was the year of the kitchen renovation. We like to refer to the kitchen as "the heart of the home" (personally I'd like to refer to it as the "command center"). We spend a great deal of time there – whether meal prepping, entertaining, doing homework or arts and crafts with the kids … you name it. With an IKEA kitchen, you can maximize your storage to accommodate to them and other tasks.
But let's be honest for a moment: we redid our kitchens – we invested in new appliances, selected beautiful countertops and backsplash for a place that we'd like to showcase to all our friends and family; but once the holiday spirit is over and reality slaps us in the face, we need to go back to daily routines and chores. Oh, and yes… the laundry!
Forgotten spaces
We also need to reflect on what we couldn't accomplish last year… the things that are always in the back of our minds … projects that we might not consider so important.
I'm talking about the rooms that literally do the dirty work for you; the areas of your home that lack attention because "only YOU can see them" Namely, your mudroom and laundry room. Who said laundry has to be a hideous task and that your laundry room has to be ugly and cluttered?
Imagine a color coordinated laundry room using IKEA cabinets with a pull-out keeping things at hand or a corner cabinet with carousel for better organization.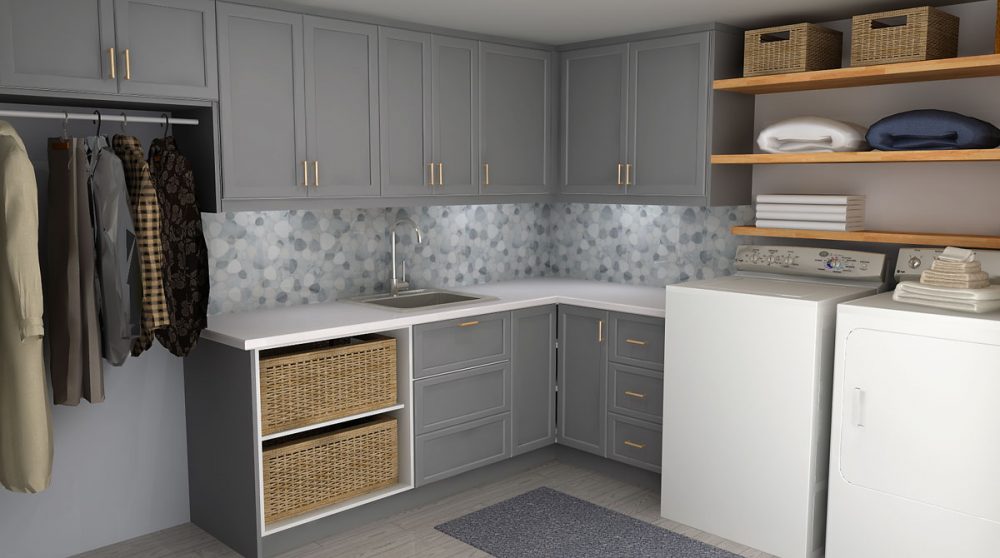 You can also incorporate the GRUNDTAL drying rack, which comes in handy when pulling your delicate clothes out of the washer; the cool thing about this drying rack is that it's width can be adjusted to better suit your space. And for warm accents, use the VADHOLMA open storage or SKOGSTA wall shelf to organize jars with your laundry essentials.
Now for the mudroom…
We don't want our mudrooms with shoes all over the place, coats on the floor, bags piled up in a corner …. It doesn´t have to be like that.
A mudroom should provide all the organization we need and still look good. IKEA SEKTION tall cabinets and drawers are an ideal solution to keep coats and gear out of sight.
A small banquette or seating area – built from IKEA cabinets – to take your shoes off, also provides storage space to keep them organized.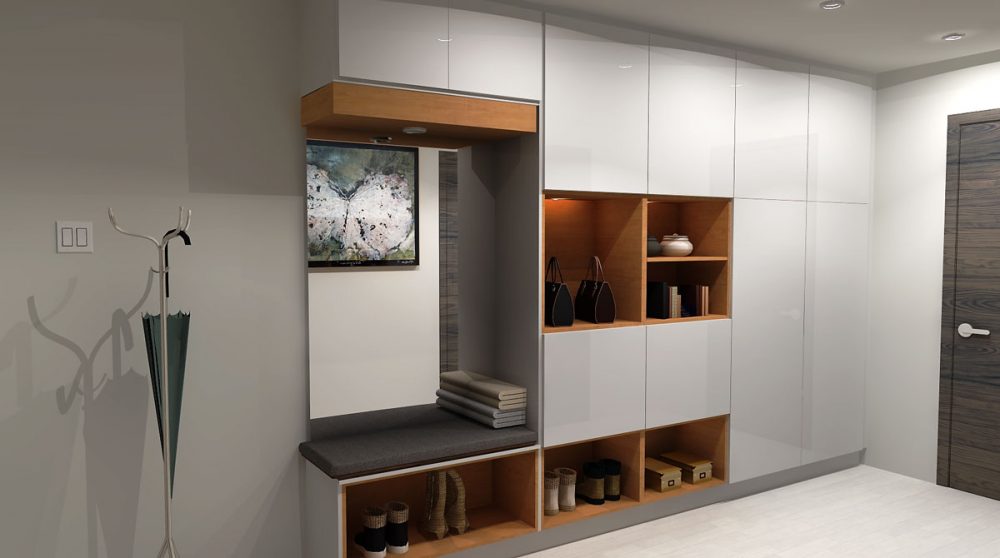 Select accessories that make your life easier and your mudroom prettier, like a KVISSLE letter tray that helps organize your bills; or SKUGGIS hooks made from bamboo keeps your coats off the floor and brings warmth and visual appeal to the room.
Plan for 2019
So let this be the year for your mud and laundry room.
Start with your laundry room (it's still busy season for your mudroom). We know the functionality achievable with IKEA cabinets and accessories; now just assess your needs and look for inspiration – IKD will design a laundry room that might even motivate your kids to do their own laundry!
Don't let the creative momentum go away! Even if you plan to install later this year – it's best to continue with your mudroom design. Take the time to really think what you need to face the outside world and be ready for anything.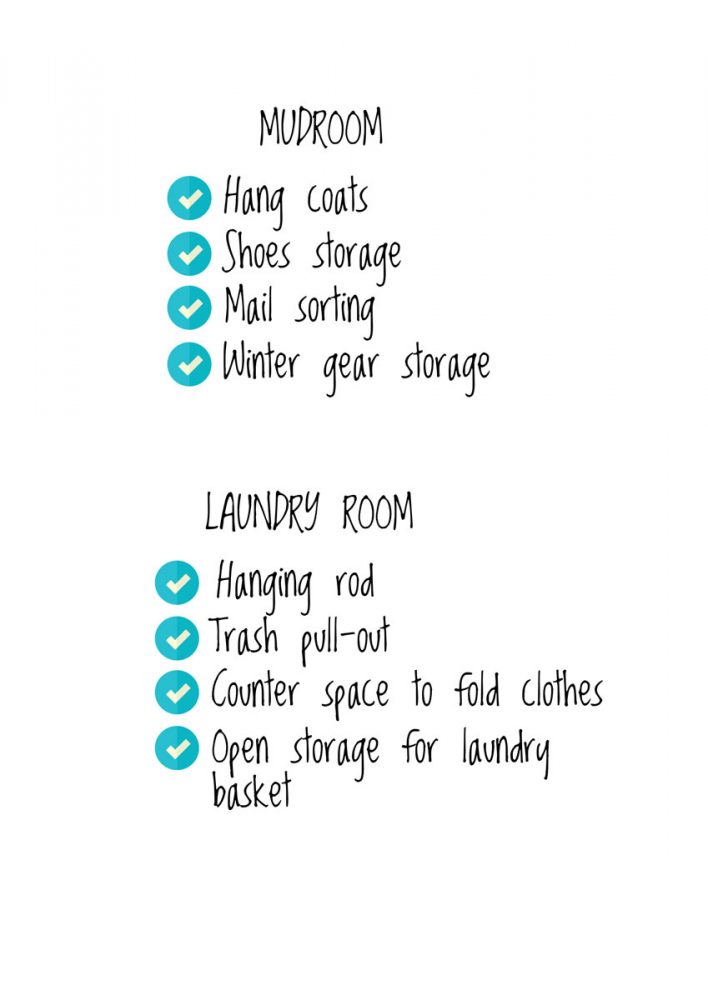 Having your design plans ready will relieve some stress. Then sit, relax and wait for the next IKEA sale and save big bucks!
What you'll achieve
Be more organized
A well designed mudroom will help you start your day without looking around for keys, matching gloves, etc..
Keep everything at hand and stored for an efficient laundry room.
Two habits of highly organized people include putting everything where it belongs and leaving no room for clutter; good logic for your laundry room design.
Spirit of self improvement
Don't limit your potential and stop procrastinating. Knowing what you want to achieve drives actions.
Having an organized laundry room or mudroom will lead to more clarity and a productive time.
Hygge!
Ever wished for one of those perfectly decorated Scandinavian homes on the internet and interior design magazines? Then ever wonder what attracts you to them? Buying an over-sized throw or painting your cabinets light green won't do it. It's the tranquility they transmit; it's a matter of life style… or, better life quality.
With a well designed laundry room and mud room you'll achieve this and more. You'll not only start your day with a positive attitude; but also enjoy spaces that'll flow naturally.
Contact us to learn how we can help you design a perfectly organized mudroom and laundry room at https://inspiredkitchendesign.com.