IKD designed a modern farmhouse kitchen for Sharon and Steve's brand-new home. We always have fun designing IKEA kitchens in new home builds.
Without further ado: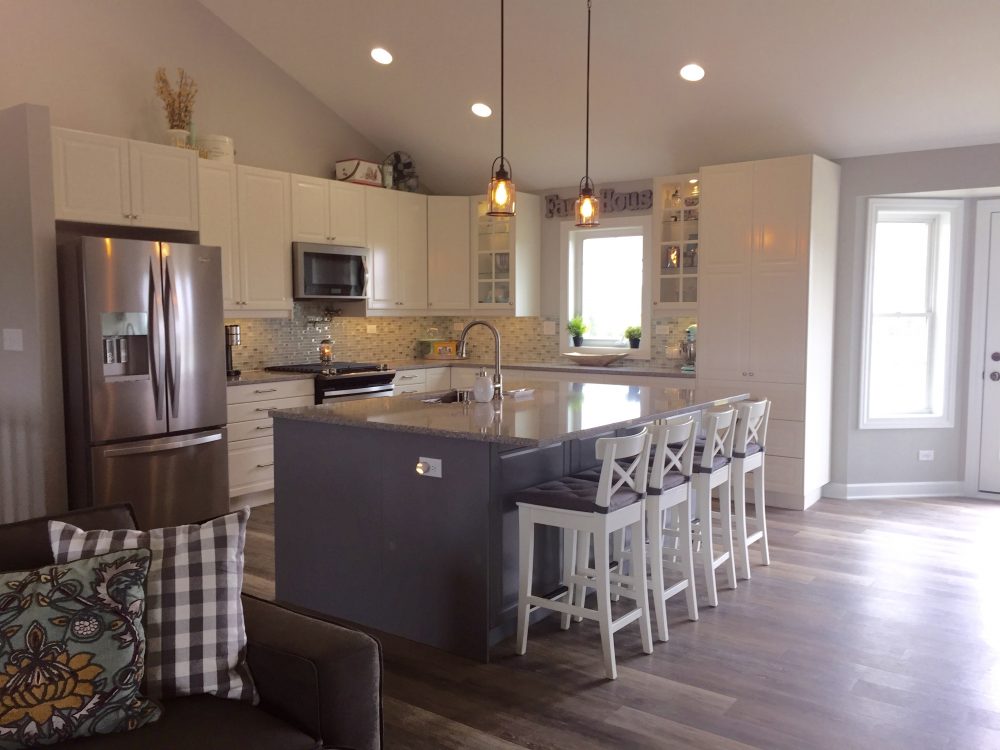 Sharon describes herself as an "IKEA freak" and if you look closely in the photos you can see other IKEA touches, such as the pillows on the sofa and the INGOLF bar stools.
Because they were starting with a blank slate, Sharon and Steve gave IKD full rein over the design. They loved the first kitchen design draft we came up with and made no changes – a first in IKD history!
"The only thing we told IKD we wanted was the kitchen island," Sharon told me. "That's all they had to go on, and we got this beautiful IKEA kitchen in return. It was incredible."