IKD customers often complete their IKEA kitchen design using IKEA's home planner and send it to us because they're not sure it's right. They want a second set of professional eyes to review it for errors — or how it can be improved. They don't have any kitchen design experience and it's too hard to design with IKEA's home planner. They'll be spending a substantial amount of money for the cabinets — and they'll have to live with their design for the next 20 years — they're worried.
It makes sense to work with an IKEA kitchen design professional. We know what to look for. We've seen all kinds of mistakes — big, small and strange. If they weren't discovered before ordering then they would have had serious problems in their kitchens. At IKD it's our job to provide an IKEA kitchen design that is highly functional, beautiful and is adapted to your needs. We'll start with some sink and appliance locations. Situations that look simple enough on the home planner, but would've caused a lifetime of hassles if they were ever implemented.
#1. Range Abutting a Refrigerator Panel
A potential fire hazard.
It's bad enough that you're forced to stare at the back wall while you cook (that's why we prefer to design stoves on islands). Now you'll feel even more boxed-in if your range was right against the tall panel for your fridge. It doesn't end there, your arm would bump against the panel — making cooking considerably more uncomfortable.
Then there's all the grease and gook that'll accumulate along the fridge panel — it'll always look dirty. What about an area next to the range for plates and utensils? Any good cook knows that plenty of space is needed around the range for the ingredients you'll cook with and the finished dishes.
Designing a drawer base cabinet between the refrigerator and range changed everything. Better light, space for everything, cleaner — and the space didn't look so crowded. Good that we fixed this IKEA home planner design error and made life better for our customer.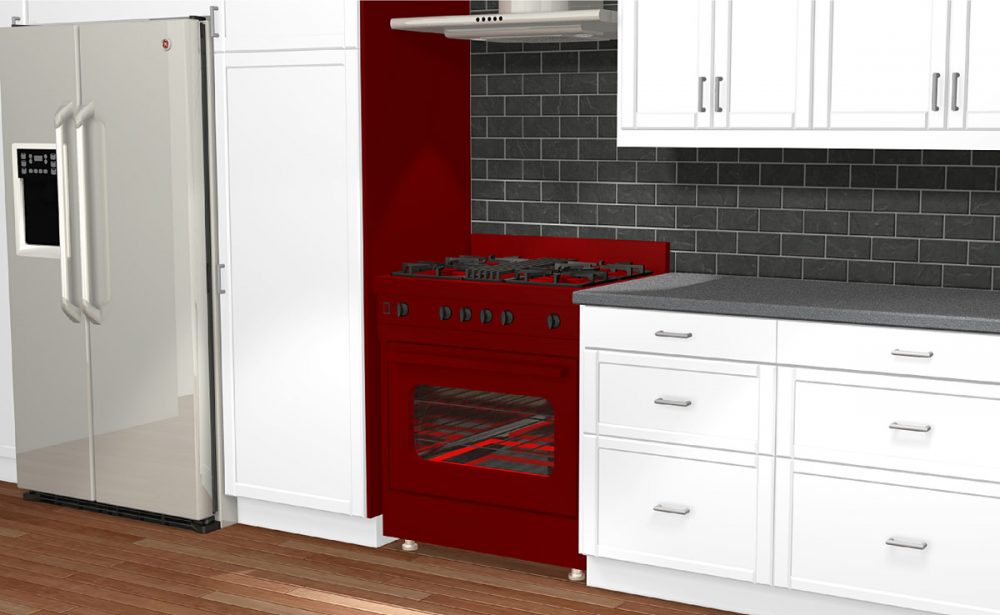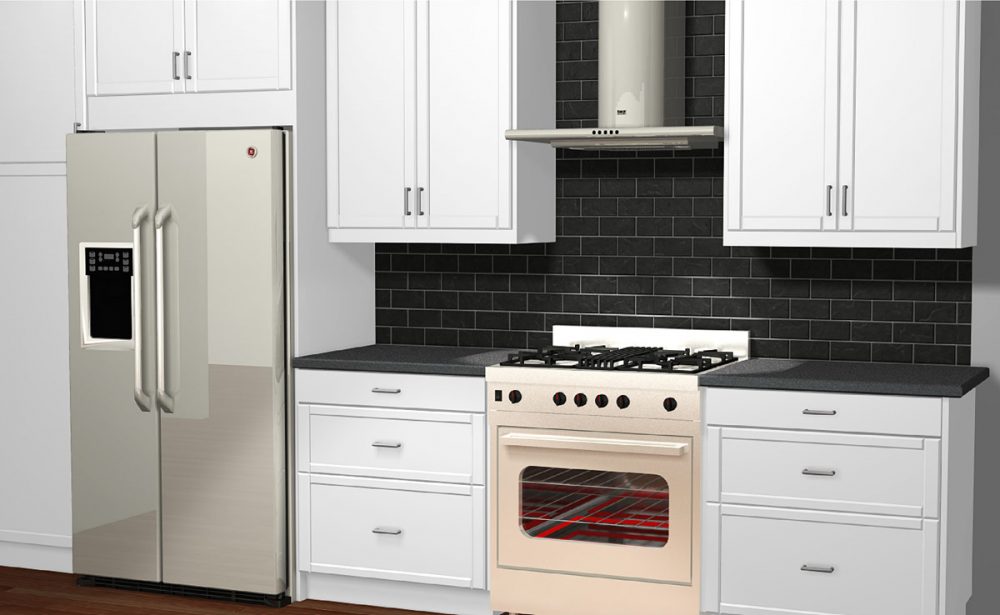 #2. Sink Too Close to Range
Soapy water and plated food don't mix.
Only 12″ of countertop between the range and the sink! But it looked OK on the home planner! We just explained how there needs to be space at the sides of the range for cookware and ingredients. How could they make the same mistake?
Obviously you need space at both sides of the sink. But the 12″ of countertop is being fought over by stuff from the range. There's also the issue of safety — water causing hot grease to splatter. There should be at least 24″ of countertop between them. We also didn't like the look of a narrow wall cabinet dangling down between the microwave and sink wall cabinet — it just wasn't right.
We love our IKEA drawer bases here at IKD and increased the space to 24″ with a drawer base. Really would have preferred much more — or the sink in another location. But the space was small and had to work with what was available.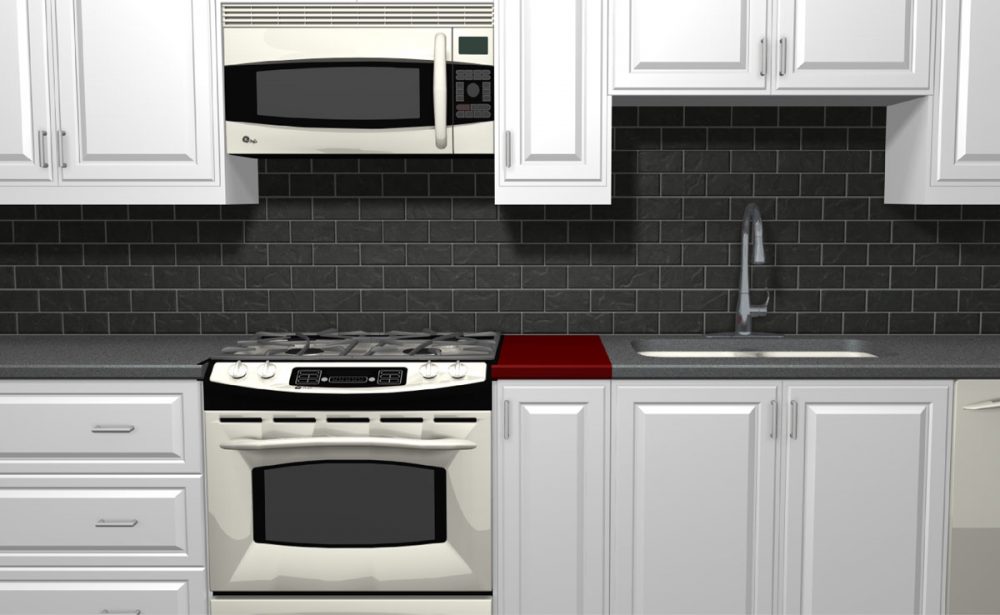 #3. Sink Abutting a Refrigerator Panel
IKEA particle board cabinets and water don't mix.
This IKEA home planner mistake applies to sinks abutting tall cabinets as well as refrigerator panels. Designing a sink directly next to a panel is awful. To start there's the water that will splash against the panel and steadily erode it. Then it'll drip down between the cabinets and cause further damage.
Normal sink countertops have two sides — one for dirty dishes and the other for clean ones. This design error leaves you to combine both on one side. Yecchh. Then there's all the problems that were described earlier for the range: no elbow room, poor lighting, too crowded and looks bad.
There's just nothing more to do than separate the two. It seems so obvious but while designing yourself with IKEA's design tool, it's hard to see.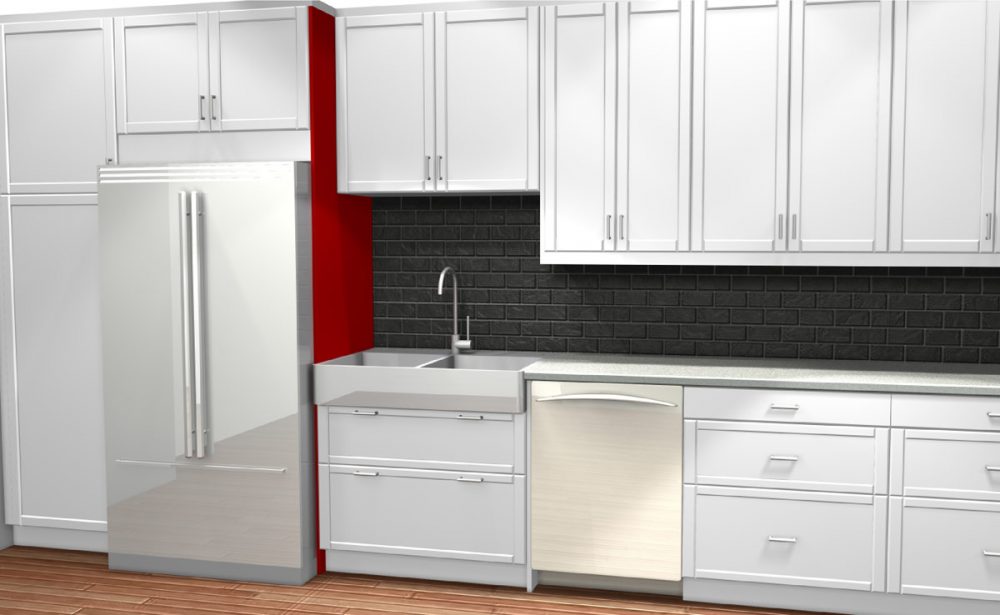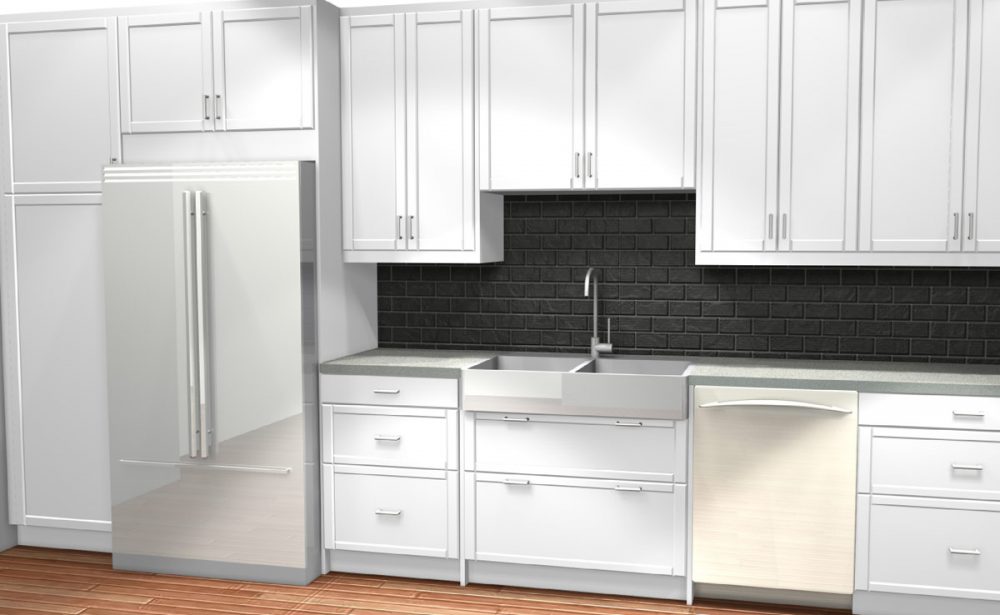 #4. Sink at the Edge of an Island
Recipe for a nasty fall.
On IKEA's home planner one sees small shapes, so it's tricky to see the kitchen as a whole. I'm not a fan of designing sinks in islands because cooking should be the islands main activity. Guests want to sit around an island to watch you cook and nibble — not watch you wash dishes.
There's absolutely no room for anything on the side of the sink. Pretty much makes the sink kind of useless. Worse still water will splash on the floor beside it — constantly. Both dirty and a set up for someone to slip.
We immediately reversed the location of the dishwasher and sink.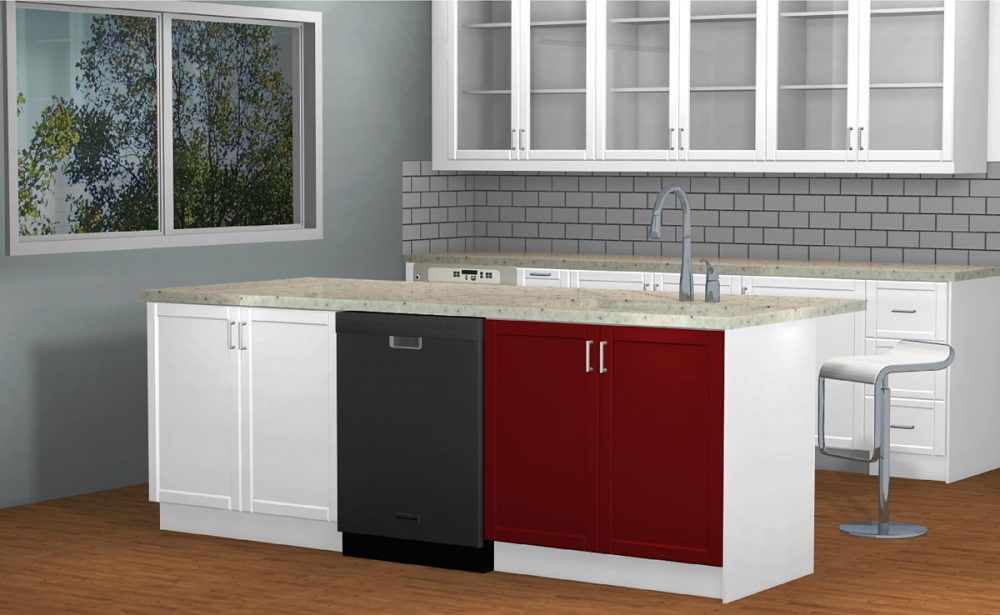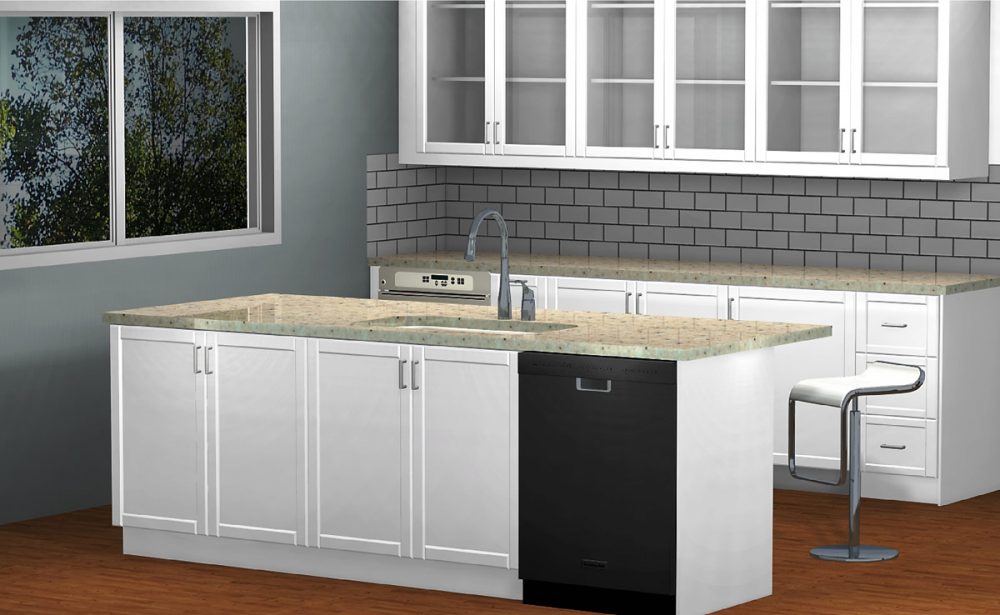 The home planner is an interesting tool to experiment with options for your kitchen. But when it's time for serious design of a highly functional kitchen, then design with the pros at IKD.
Learn more about how we can design your IKEA kitchen, bath and closet https://inspiredkitchendesign.com.