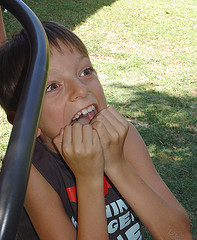 If you thought ghost stories were scary, think again.
Real life is scarier than any story. Just ask Naomi! She was trapped in her kitchen and couldn't get out!
Naomi wasn't literally trapped. It was more of a feeling she had when she was in her kitchen.
The problem wasn't the kitchen design – although that needed work too. The problem was the home design and how the kitchen fit into it. Or rather: it didn't!