When IKD customer Susie of Bentonville, AR, bought a second home to live in while her primary residence was being built, she soon realized she needed to build up that space as well. "Our intention was to take a structurally sound but dated house and dress it up so we could rent it out after we moved. Initially, I thought the cabinetry just needed a coat of paint. However, once we moved in I realized that they were in very poor shape and downright gross inside. I didn't even want to unpack my dishes! We decided it was a great opportunity to put in an IKEA kitchen," she says.
So, Susie paired white IKEA SEKTION cabinetry framework and IKEA GRIMSLOV cabinetry in off-white to turn the outdated space into a sleek, transitional and functional IKEA kitchen. The IKEA cabinetry was accented with IKEA BLANKETT handles and hardware, IKEA MAXIMERA drawers, a Whirlpool microwave oven with extractor fan, and recessed ceiling lights. Other products included a Frigidaire counter-depth, French door refrigerator and a Samsung gas range and dishwasher.
The final result was even more impressive considering that a full remodel was not part of her and her husband's initial plan – or budget! "Our budget was less than $1,000, which was going to be just paint for the cabinets and a new dishwasher. Once we looked inside the existing cabinets our new budget became $10,000. With IKEA cabinets installed by us, and an appliance sale at Lowe's we were able to stay well under that, even with hiring licensed pros to update electrical, lighting and move the gas line," she says.
She concludes: "The IKEA cabinets were great while we lived in the house and were a great asset when we rented it out. IKEA cabinets are perfect for DIY-ers and much better quality than anything we saw in the big box stores for anywhere near the same price." Let's see how Susie accomplished these results for her IKEA kitchen!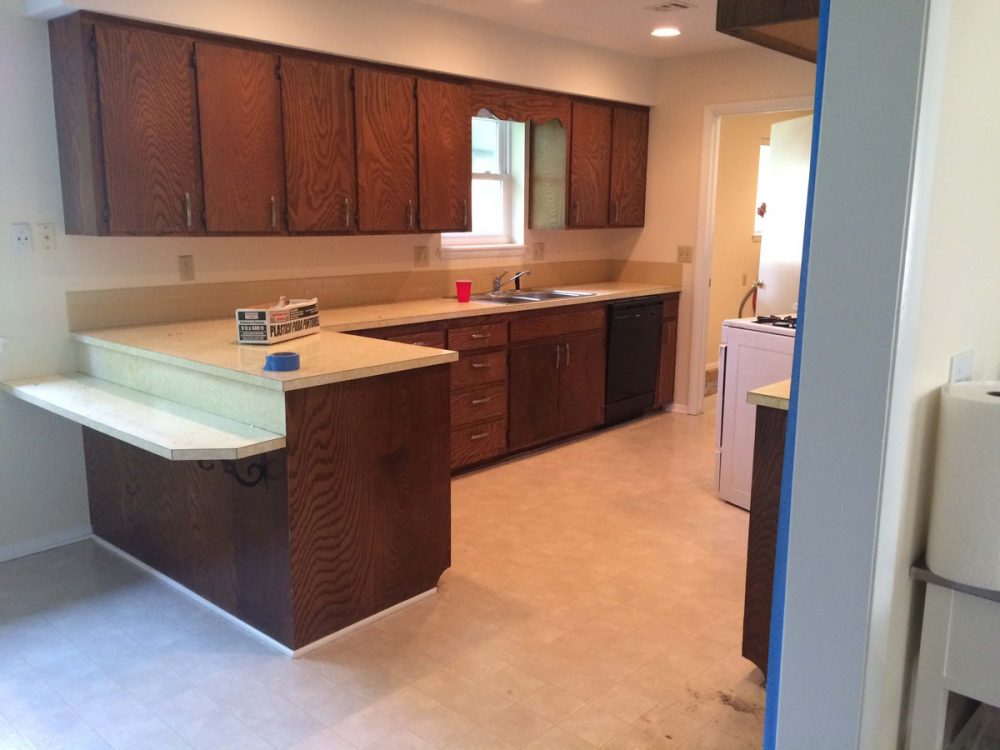 Design Wishes
Susie needed to optimize space in the 22'(L)x10'(W) kitchen while still making it easy to navigate. "We wanted to keep it light and optimize the natural light, balancing that with adding storage," she describes. She wanted to move the refrigerator to the opposite wall so she could install a water line for the icemaker, as well as find a place for the Whirlpool microwave and remove the soffits to increase storage space for the GRIMSLOV cabinetry and MAXIMERA drawers. She adds: "The MAXIMERA drawers are great because they fully extend and they have a soft close! I can't imagine living without soft-close drawers and doors anymore." Having more drawers and a place to hide the trashcan were key ways to improve functionality and flow, as was incorporating a peninsula bar for added food prep on the opposite wall as well as to accommodate the refrigerator. "I really wanted products that were easy to keep clean and would hold up to future renters, and to modernize the style while keeping it timeless," she says.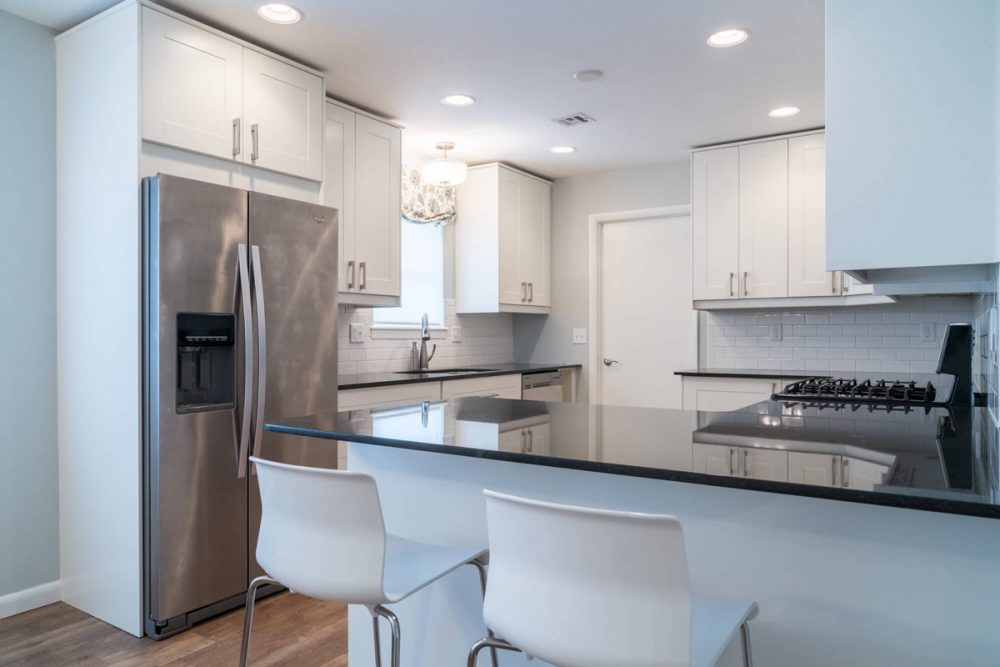 Cool Cabinets
For Susie, IKEA GRIMSLOV cabinetry was the perfect choice. She explains: "I chose GRIMSLOV due to the thermofoil finish. I expected that finish to hold up to cleaning better than a painted or glossy finish." "We wanted something that looked nice, was easy to install and had great features. I also wanted a built-in look with cabinets that were accessible. We liked the idea of having soft-close doors and drawers. The IKEA pricing and warranty was also a great selling feature," she says. Impressively, Susie and her son assembled the IKEA cabinetry during the week and she and her husband installed the cabinetry on nights and weekends, finishing the project in just eight weeks. "Installation was straightforward, especially with the design from IKD, and since we did most of the labor we were able to keep our costs down – and that includes demo, drywall, electrical work, flooring, cabinets, countertops and appliances."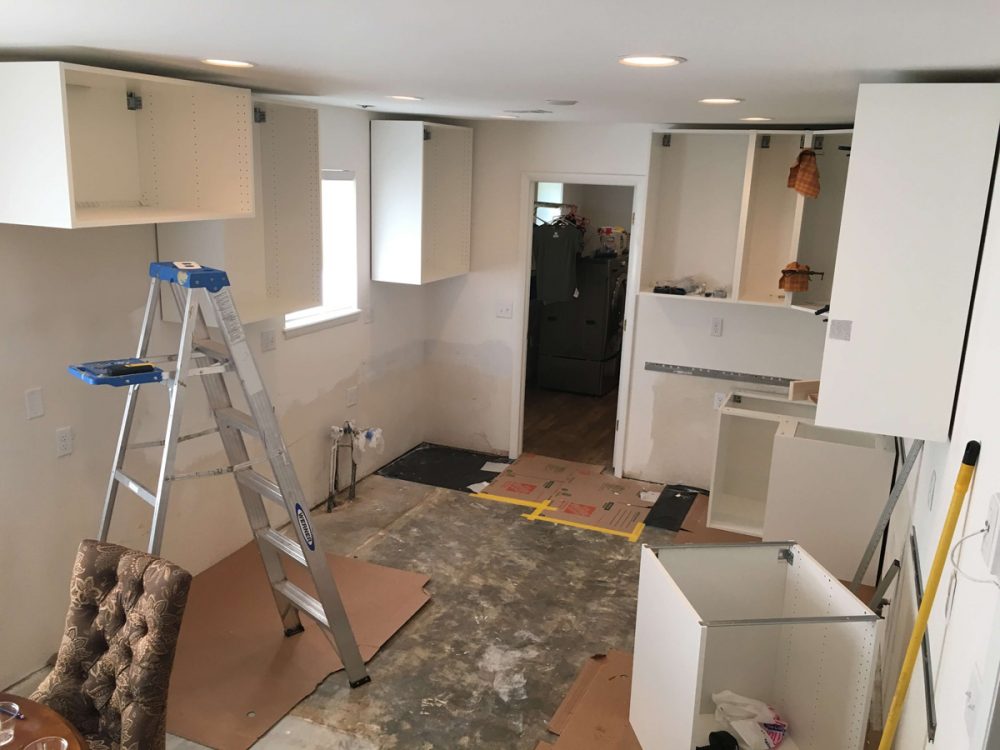 Stylish Design
Inspired by kitchens on HOUZZ Susie and her husband came up with stylish ideas."We used the IKEA under cabinet lighting system. It looks great. I like it better than the LED lights in the home we live in now. IKEA's lighting gave me two settings (high/low) to choose from, and the diffuser did a nice job keeping little points of light from reflecting off the kitchen countertop," she explains. Adding to the look are recessed ceiling lights as well as above cabinet lights, new flooring and a backsplash; and Black pearl granite countertops, bought locally at Tri City Granite in Bentonville, AR.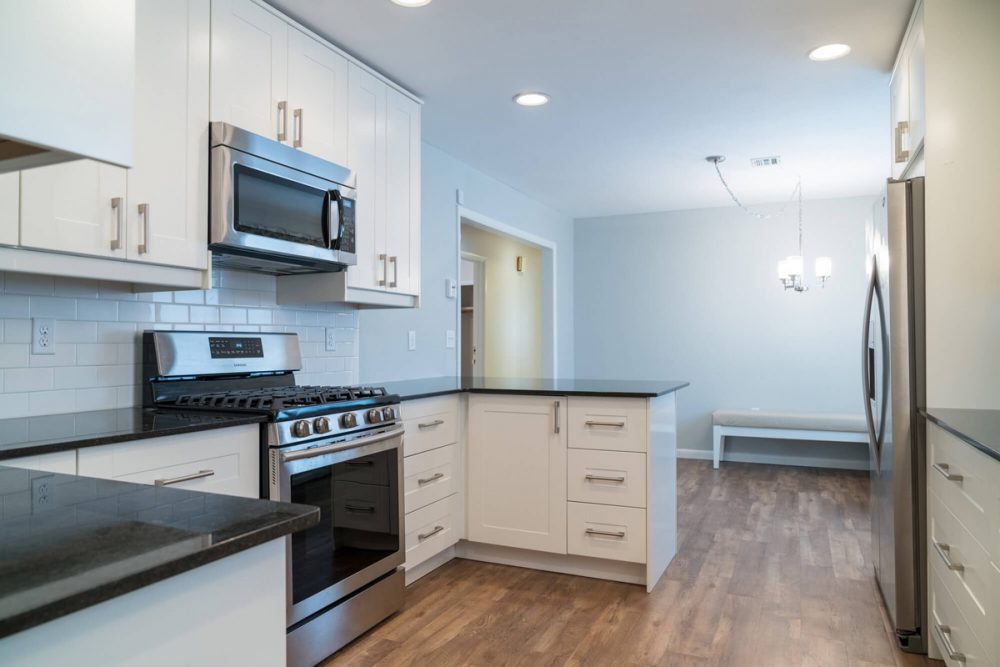 Working Together
Since her nearest IKEA is more than three hours away, Susie needed to make sure everything was done in one trip. "IKD included details in the plan that the IKEA kitchen designers were impressed to see, she says. Our designer thought of [clever] solutions, such as moving the gas range. It was so close to the corner, it wasn't conducive to cooking and looks much better centered on the west wall," she says. Another reason Susie chose IKD is because of the IKEA home planning software. "The IKEA software was a little challenging, so I wanted to have a trained set of eyes look at my design," she explains. She concludes: "IKD made our kitchen design and installation so much better than if I had designed it myself. Working with IKD was very easy, and definitely worth the money."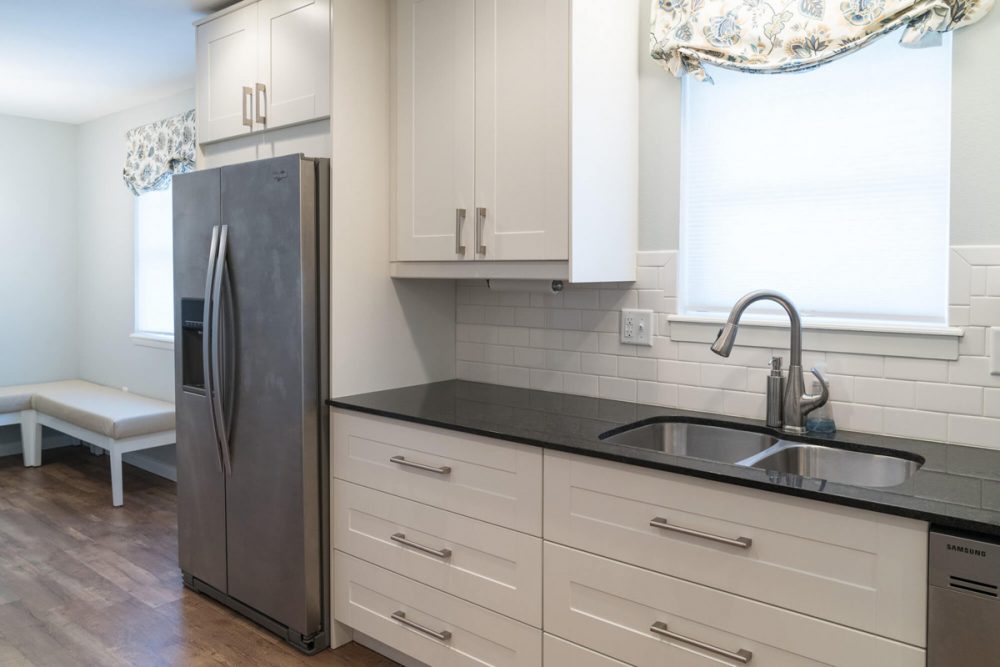 Learn more about how we can design your IKEA kitchen, bath and closet www.inspiredkitchendesign.com.