We've got the scoop on the next IKEA kitchen sale. But didn't IKEA just have a kitchen sale? Yes they did. It ran from March until April 9th. So we're just as surprised as you to learn there will be another sale so soon.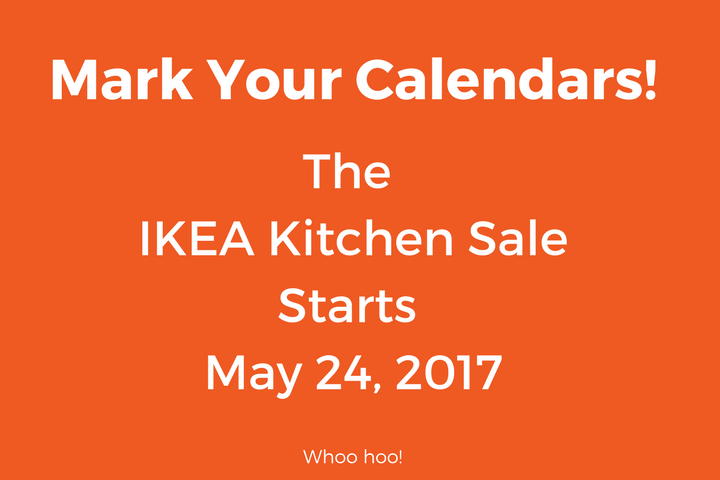 Although IKEA hasn't officially announced the sale yet, we have it on good authority that the IKEA kitchen sale will begin on May 24, 2017. Do you have your kitchen design completed and ready to go, so you can shop the sale early?
If your answer sounds like this:
"Can't I wait until the sale is officially announced to buy my design package from IKD?"
"Sort of. I have an idea of what I want but I didn't start yet."
"I'm not sure I want IKEA for my kitchen."
"I need a kitchen design?"
…then this is THE most important blog post you read all day.