So often we guide our customers through the IKEA design experience and help them achieve their dream IKEA kitchen. It's really gratifying! Along the way we receive a lot of feedback from them and frequently ask what advice they would give to future IKEA DIYers. What we found is that regardless of their specific design wishes, our customers share a simple desire for the project to be as stress-free and affordable as possible.
That said, what better way to learn more than from the people on the front lines (and the ones standing in line) with the IKEA experience – our customers! Following are five tips we've received from IKD customers who recently completed their dream IKEA kitchen.
Research and Development
The most recommended tip by far is to do research.
"I can't emphasize enough how important the research is," says IKD customer Maggie from Rockville, MD, whose kitchen features IKEA VEDDINGE upper cabinetry and Eco Teak cabinetry from Semihandmade with IKEA SEKTION cabinetry framework. "Look at Houzz and Pinterest, Apartment Therapy, and the IKD and Semihandmade websites. The key is to know what you like and plan, plan, plan!" she offers. So not only will researching help you envision your dream space and limit return trips to IKEA, it will also help your designer picture the products and layout needs you want – ultimately making the process more efficient.
Future Proofing
After the research is done, do something your future self will appreciate.
IKD customer Rocio from Lafayette, CA suggests buying and setting aside a couple of extra handles and pulls because "IKEA rotates them out of the collection." IKD customer Jennifer from Centennial, CO, agrees: "Inventory your kitchen items and envision how they will be used and where you want them stored. Think about how you want your kitchen to function, and the materials needed to make it happen." Or in the case of Nawaf from Orlando, use IKD so that you will receive an extra parts listing that the IKEA Planner does not take into consideration. "It will save you tons of headaches since the design is all laid out for you with every parts list given to you including all the extra items. It is worth the money and more!" Nawaf says.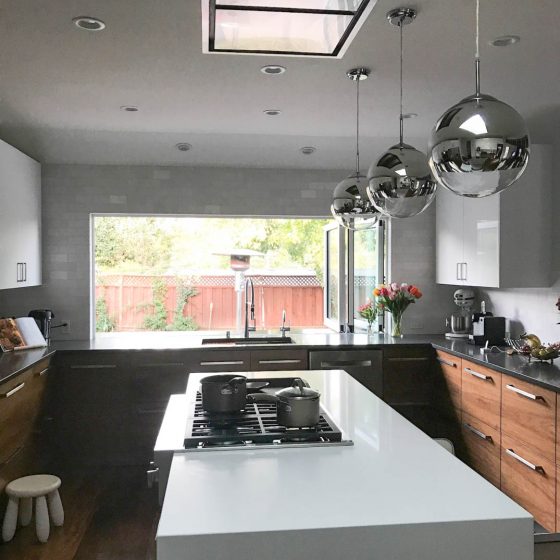 Organization Is Key
Once materials are in house, get organized.
IKD customer Matt from Orlando, who installed his custom IKEA kitchen with white IKEA FORBATTRA cover panels for the upper cabinetry and white MAXIMERA drawers, explains: "Keep items that belong to a specific cabinet together. We numbered each cabinet as it matched our design and numbered the parts that belong to that cabinet." This is a key tip because it will greatly reduce those frantic phone calls or trips to IKEA thinking you've misplaced or haven't received all of your items. If you have a contractor already working, then they will not be standing around waiting to continue (and charging you) while you are hunting things down only to realize when you return that you had the item all along.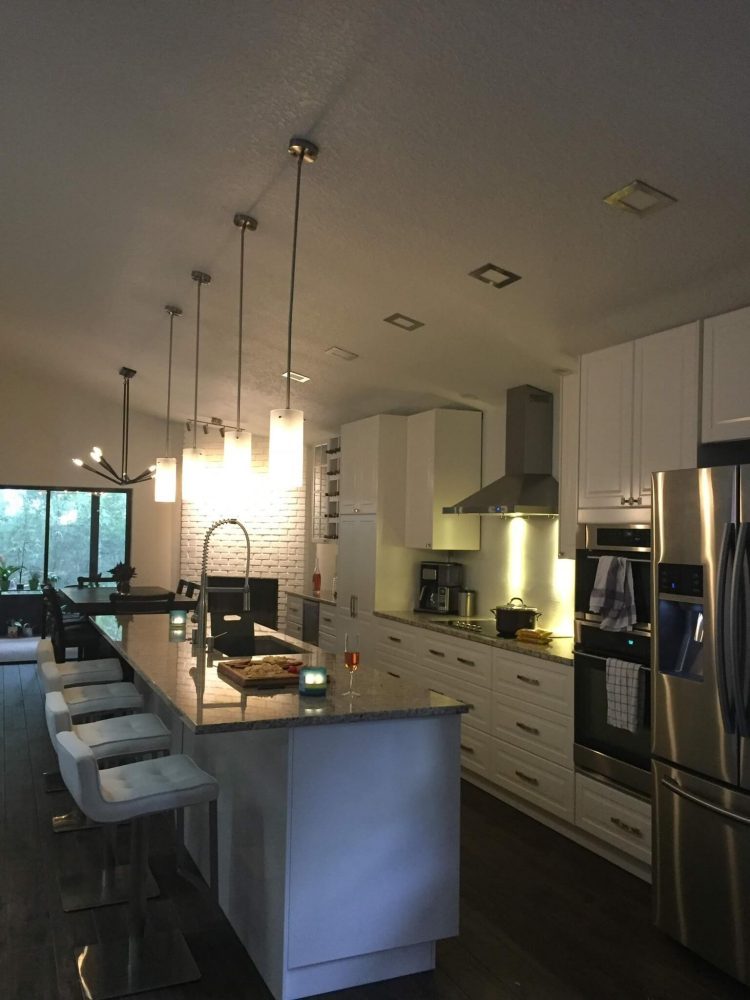 YouTube Will Be Your Best Friend
If you want to learn directly how to assemble your kitchen, YouTube is your friend.
Seth from Dallas, TX, explains: "I suggest relying on YouTube videos and to not be intimidated to ask questions at your local IKEA store." Maggie, who was lead contractor on her project, agrees: "When you see a task done similar ways on multiple YouTube videos you can be sure it's an acceptable way to do it. I used YouTube for everything. I learned how to hang the IKEA cabinets on the rail and many other things." Remember, if you are installing the cabinetry yourself, you have the pause and rewind option and can learn at your own pace!
Listen To Experts
Of course, listening to experts will save you time, money and stress.
Seth explains: "I live 10 minutes away from my IKEA store and made many trips to ask questions and look at showroom examples. That greatly helped my project completion and final look." With this tip, Seth was able to turn his previously enclosed kitchen layout into an open floorplan featuring IKEA's GRIMSLOV cabinetry in off white along with IKEA's SEKTION cabinetry framework.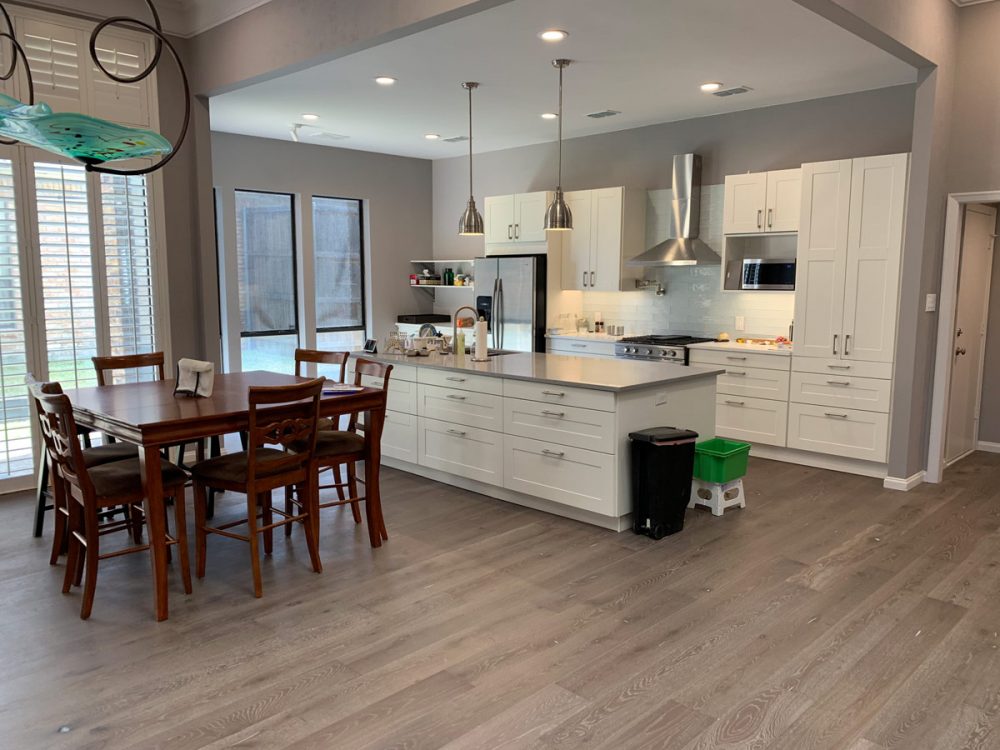 And in the case of Jason from San Francisco, he credited listening to his contractor and the IKD designer as keeping the project running smoothly and on budget. "It was very smooth and the contractor had no issues with the entire kitchen installation process. The entire kitchen project was completed for $35,000. We got a lot for our money and it looks really nice," he says.
Learn more about how we can design your IKEA kitchen, bath and closet at https://inspiredkitchendesign.com.